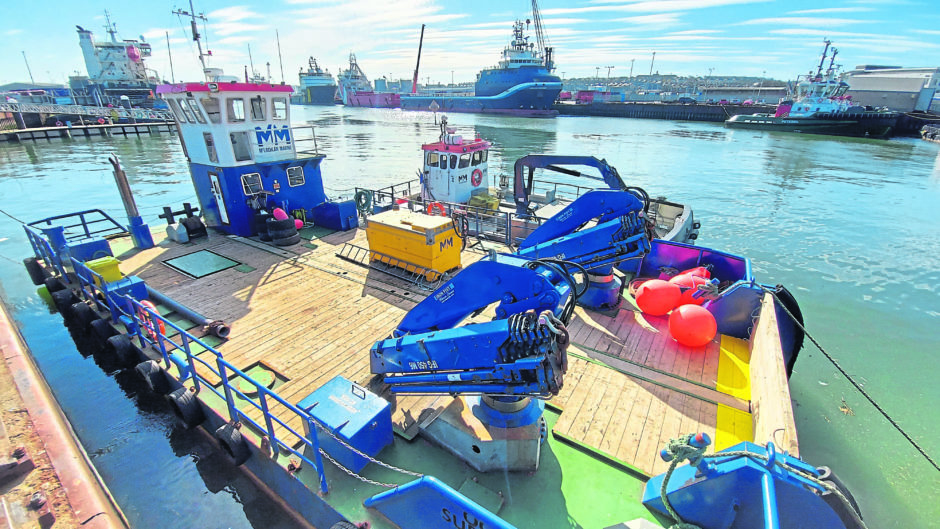 McLachlan Marine has put the latest addition to its fast-growing fleet of inshore workboats into service after a £1 million investment.
The 62ft-long Ocean Supporter has already been busy transferring supplies to boats at anchor off Aberdeen during the Covid-19 pandemic, and supporting dive and marine civil activities for the city's £350m-plus harbour expansion project.
Earlier this year McLachlan Marine, which is based in Fordoun, Aberdeenshire, unveiled the 85ft-long Ocean Titan.
That investment was also worth £1m and gave the firm a vessel capable of 28 knots up to 60 nautical miles offshore – allowing McLachlan Marine to offer faster support further out to sea.
Formerly the Dutch-owned Offshore Wenduine, Ocean Titan was hailed by its new owner for its "sheer adaptability".
Ocean Supporter is also designed for work up to 60 miles out and can cope with up to 40 tonnes of cargo on deck.
McLachlan Marine said it was fundamental for the firm taking advantage of opportunities in emerging sectors including renewables and marine construction.
The nine-year-old company now boasts an 11-strong fleet of marine support vessels available to clients in the offshore wind and oil and gas sectors.
Ruari McLachlan, who owns and runs the business as managing director, said: "Since we purchased our first boat in 2011, we have worked hard to evolve in line with growing market demands for our services and vessels across the offshore wind and oil and gas sectors.
"Having invested £2m this year alone, we are confident and optimistic about the opportunities which lie in the future, once 'new normal' is established.
"With our strategic local infrastructure and the variety of vessels in our portfolio, we are correctly-positioned to work with our clients to meet their needs on a range of projects, backed by a strong track record of expertise, safety and reliability."
McLachlan Marine also boasts a quayside base and berthing in Aberdeen harbour, a warehouse and workshop at its headquarters in Fordoun and an office in Montrose.