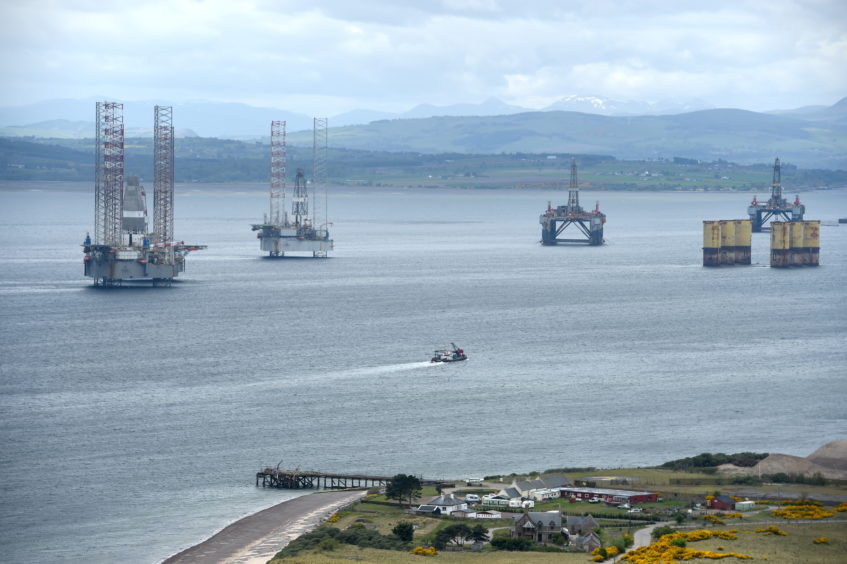 Politicians and industry lobbyists are calling for the UK Government to help save hundreds, if not thousands, of threatened North Sea jobs by urgently tackling a "cashflow conundrum".
They are appealing to Westminster to pay out tax reliefs early so that oil companies can afford to carry out offshore well decommissioning campaigns next year.
Oil and gas companies can claim back some of the taxes they previously paid to help cover decommissioning costs.
But under the current system, the refunds are not normally provided until after the work has been completed.
Decom North Sea (DNS) wants government to release the cash upfront and warned that time is of the essence.
If companies haven't booked in the well plug and abandonment (P&A) work by the end of 2020, it is unlikely to take place next year
DNS interim managing director Will Rowley wrote to UK Energy Minister Kwasi Kwarteng on August 21 to press the case for early tax relief payments, but has been kept waiting for a response.
In the letter, he said a recent survey of DNS's membership indicated more than 10,000 oil jobs were at risk between now and the end of this year.
The organisation also estimated that every well P&A project supported in excess of 200 jobs directly and 500 indirectly, mainly in Scotland.
Mr Rowley wrote: "We have a remarkable situation where we have some oil companies ready and willing to execute high-value well P&A activity and supply chain companies ready to deliver the services, but there is a financial disconnect.
"This matter is now coming to a head and within a matter of weeks we will be faced with irreversible damage being done to the high-value, specialist offshore decommissioning sector, with thousands of job losses and key expertise lost forever."
Mr Rowley later acknowledged that the tax relief proposals were not a "silver bullet", but said tax experts at one of the big four accounting firms indicated the idea would have "merit for some operators".
He said: "We are not even asking government to pay all the money upfront, we're asking for a small proportion. Can they just pay the money upfront, because they're going to have to pay anyway?"
In a report published in January 2019, the National Audit Office said HM Revenue and Customs expected to repay around £12.9 billion in decommissioning tax reliefs.
Aberdeen South SNP MP Stephen Flynn and North East Labour MSP Lewis Macdonald want to see DNS's proposal come to fruition.
Mr Flynn said the stakes "could not be higher", with so many jobs on the line, adding that Chancellor Rishi Sunak could not continue to "sit on his hands".
Mr Macdonald called for public bodies to show the "urgency" required to get decommissioning work on the slate for next year.
A UK Government spokesman said: "We are dedicated to supporting the oil and gas sector, which supports 270,000 jobs in the UK, and we continue to engage regularly with the industry.
"We also remain committed to a transformative sector deal to help the industry continue to prosper and become more sustainable, as the UK makes strides towards our net zero carbon emissions target."
Furthermore, Mr Rowley claimed DNS had been trying to gain support for its tax relief proposals from the UK oil industry's regulator, the Oil and Gas Authority (OGA), but was frustrated by a perceived lack of progress.
The OGA insisted it was leaving "no stone unturned" in its efforts to protect jobs.
It is working with 20 operators to identify small projects that could be restarted, while cracking down on companies' attempts to defer work unnecessarily.
The OGA has also submitted its own proposals to the UK Government, asking for a £100 million loan to stimulate well P&A work, and is awaiting feedback.
In addition, the OGA said it would this week "review and respond to" an independent assessment of DNS's tax relief proposals, which it received on Friday.
Mr Rowley said the OGA had not provided DNS with clarity on the timeline or process for its loan fund idea.
The Scottish Government's Just Transition Commission (JTC) said in a report published one month ago that bringing forward deferred oil-well P&A work would immediately create jobs.