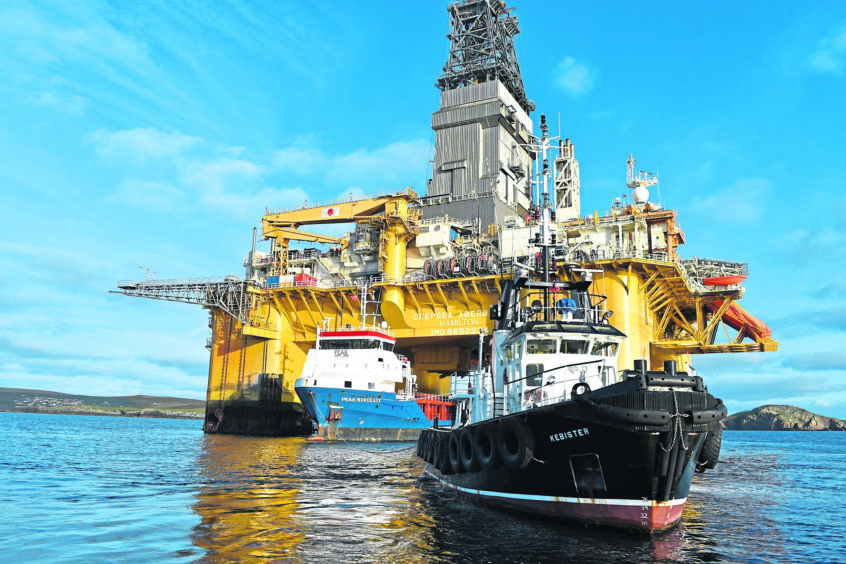 A redundancy deal for the crew of an Odfjell Drilling rig should be the "benchmark" for the North Sea, according to a union boss.
Through an agreement with Unite, Odfjell will pay the costs of training renewals for redundant Deepsea Aberdeen workers until the end of December, helping them "move to different companies".
It was confirmed in July that 139 workers were at risk of redundancy after the Deepsea Aberdeen rig completed a seven-year contract around two years ahead of schedule at BP's Quad 204 project West of Shetland.
Odfjell will cover the cost of renewing any certificates due to expire by the end of the year, across more than 20 courses, including important refreshers such as offshore survival which otherwise would cost an individual hundreds of pounds to attend.
Marc Jackson, regional officer at Unite, said the package, which also includes measures to mitigate job losses, was "very unusual" for the industry, and hopes other firms will follow suit.
Even then, "you can't call it a success when a lot of people are losing their jobs".
He said: "We're speaking to other companies now and Odfjell should be looked at as a benchmark.
"People on the Deepsea Aberdeen were approximately two years ahead of schedule, very professional workforce. So they should be rewarded, they should get an honest day's pay.
"To be fair, I think we got the best we can, but it's just the start.
"We want to start building where terms and conditions in the North Sea are improved upon, where it's not so easy just to put people on the scrapheap."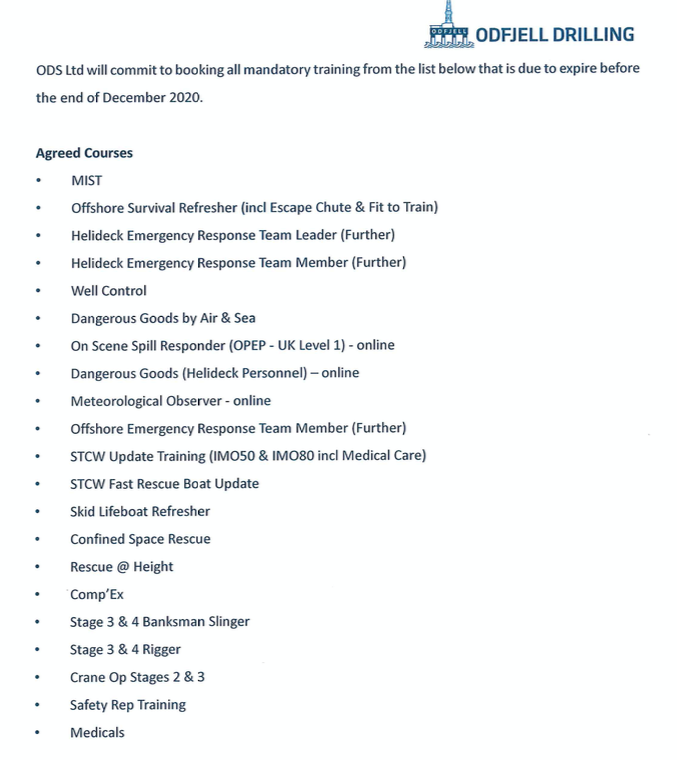 Norway-headquartered Odfjell Drilling, whose UK base is in Aberdeen, has been contacted for comment.
The Unite scheme means workers are notified if any other positions in the company arise and, with several applying for work presently, it's unclear at this stage how many of the 139 will ultimately be cut.
The crew was previously told that Odfjell and BP made unsuccessful attempts to find further work for the rig and it faced being idle or stacked.
Mr Jackson highlighted that a number of companies have chosen not to pay the cost of training for workers being made redundant.
Therefore "our members, our friends, our colleagues have got to pay for it out of pittance", he said, in order to work offshore.
"We've asked for training to be extended to the end of the year so, if anyone has any courses that they need to (refresh) if they work in the North Sea that they're going to be able do it.
"That's what we've done with the Deepsea Aberdeen and that's what we're going to try to do that across the board."
Recommended for you

Exclusive: Skills passport to 'transform' North Sea oil and gas workforce