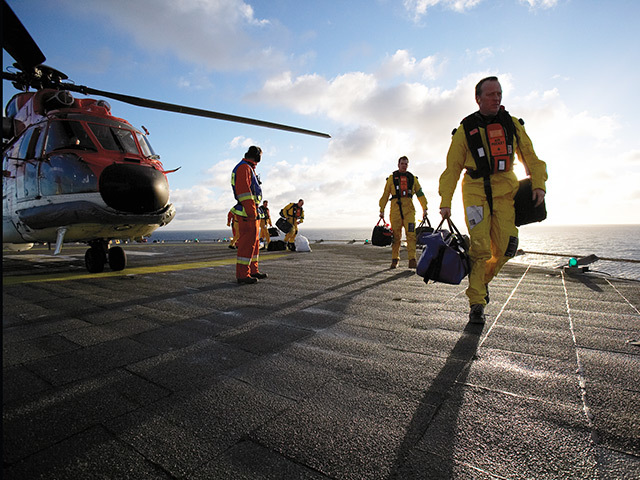 A union and an employment law specialist have warned of "imminent" consultations on North Sea job losses as the UK Government furlough scheme comes to an end next month.
The coronavirus jobs retention scheme (CJRS) will cease on October 31, which will wind down to covering 60% of wages to a cap of £1,875 in its final weeks.
Thousands of jobs have already been lost from the oil and gas sector, but Marc Jackson of Unite said he has "massive concerns" of more to follow once furlough ends.
It comes as law firm Brodies highlights that, while many have already announced redundancy plans, some firms have delayed assessing their restructuring requirements until nearer to October 31.
Gillian Donald, senior associate with Brodies' employment law team in Aberdeen, said redundancies seem "likely" for firms where work has not recovered.
Companies looking to align this with furlough ending will be starting consultations "imminently", she added.
"Those employers considering making 20 or more redundancies and who want to dovetail the issuing of notice with the end of the CJRS will be starting collective consultation exercises imminently given the requirement to consult for at least 30 or 45 days depending on how many dismissals are proposed."
Earlier this year, Oil and Gas UK (OGUK) warned up to 30,000 jobs may be lost by October 2021 as a result of the Covid-19 pandemic and oil price crash.
Last month, fellow trade body Decom North Sea wrote to UK energy minister Kwasi Kwarteng warning that 10,000 jobs could be lost between then and the end of this year, based on a recent member survey.
A £62million Scottish Government funding package has been announced to help the industry make a green recovery.
But it is not tantamount to an upcoming UK sector deal which is expected to focus heavily on the energy transition and hoped to curtail some job losses.
Mr Jackson of Unite said: "On a personal level, I have got a massive concern after October on job losses in the North Sea and oil and gas industry.
"We were affected in 2015, before that in 2010, but I think this will take a lot of years to get over and we need help.
"I think the Scottish Government should be looking at supporting the oil and gas industry, but I also think that companies that come and make millions of pounds through the North Sea should be supporting their employees through this difficult time instead of just saying 'we'll get rid of people and it will save us money', because that's scandalous.
"We've all got to work together, the unions, employers and the Scottish Government. All industries, by the way, not just oil and gas, because we've never seen this kind of thing before."