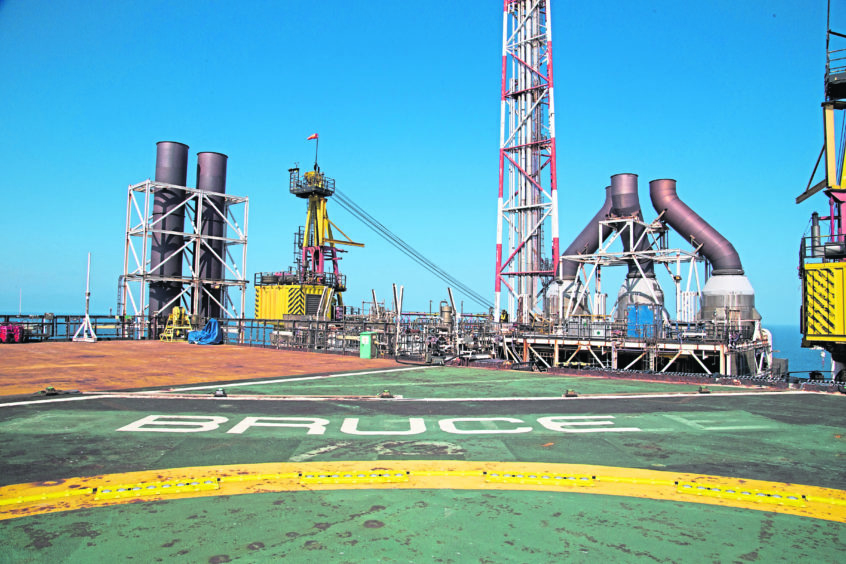 Serica Energy's boss said today that maintaining an "extremely low cost base" was a key factor in the company's delivery of profits in the first half of 2020.
The London-listed firm also confirmed it was working towards first gas from the Columbus field by the end of 2021, six months later than originally planned.
But the North Sea business, which recently paid out a maiden dividend, will soon commence operations to bring a third production well on the Rhum field into action.
Serica managed to record pre-tax profits of £20.4 million for the six months, a time when most of its peers were falling into the red due to the slump in oil and gas prices.
Serica's total was still considerably lower than the £51.9m it served up in the corresponding period last year.
Production dropped to 21,600 barrels of oil equivalent (boe) per day from 30,000 boe per day for full year 2019, largely due to a 45-day shutdown of the Bruce, Keith and Rhum assets.
Work to fix a damaged caisson on the Bruce platform, bought from BP in 2018, pushed up operating costs to a still-lean $15.12 per barrel, from $12.30 previously.
Revenues dropped by about £100m to £46m, but would have fallen further had it not been for the company's hedging programme, which has been extended.
The company had cash of £101.1m at the end of June, with no borrowings, and said it was in a "strong position to identify growth opportunities".
Chief executive Mitch Flegg said: "Serica benefits from an extremely low cost base and we have managed to further reduce our absolute costs in 2020.
"We have also profited from significant gas price hedges covering approximately 50% of H1 retained gas sales after adjustment for net cash flow sharing and we expect to continue to benefit from the strategy that has seen us increase and extend these hedges this year.
"As a result, we have not had to furlough or lay off any staff nor have we had to take advantage of any of the various government schemes that were made available to support industry."
Analysts at Jefferies said Serica shares had "break-out potential" and that M&A could be "truly transformational" for the business.
Shares were 4.11% lower at £1.07 as of 9:30am.
The 13m barrel Columbus field is being developed as a single well connected to a new pipeline between the Arran field and Shell's Shearwater platform.
Work to connect the pipeline to Shearwater has been delayed by Covid-19 restrictions.
The third Rhum well has been shut in since former operator BP ran into technical issues during the completion phase.
Awilco's WilPhoenix drilling rig will carry out intervention work in Q4 ahead of production start-up early next year.
Recommended for you

Sweet 16: The key North Sea projects due to come onstream before 2027