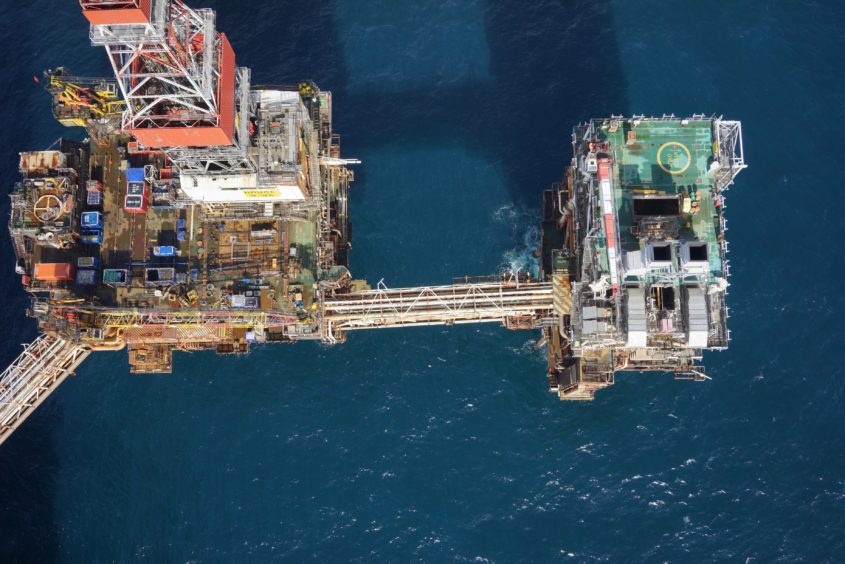 Serica Energy has started work to boost production at its Rhum field, while the 13million barrel Columbus project has been delayed to the second half of 2021.
The Awilco Drilling WilPhoenix rig has arrived at the Rhum field, around 235miles north-east of Aberdeen, for the 70-day project at the R3 well.
R3 is an old BP-drilled well that was never put into production, which Serica will re-enter for remedial work.
Rhum, which started producing in 2003 as a tie-back to the Bruce platform, was originally for a three-well development but only two are currently online.
Serica hopes to begin producing from Rhum R3 in early 2021.
Rhum currently produces around 13,775 net barrels of oil equivalent per day from its two wells.
The R3 well is already conncected to the subsea infrastructure, Serica said, meaning use of the same facilities will not lead to any significant additional CO2 emissions.
Meanwhile the 13million-barrel Columbus gas project, which Serica Energy said back in April is likely to face Covid delays, has been officially pushed back to the second half of 2021.
The Maersk Resilient jack-up rig has been hired to drill the well in the first half of 2021, while first production is due in the latter half of next year.
Columbus is being developed as a single well tie-back to the Shearwater field via the Arran to Shearwater pipeline.
Shell had delayed commissioning of the Arran to Shearwater pipeline, leading to the delay of Columbus, originally due for first gas in H1 2021.
The pipeline has now been installed and the first Arran well has been spudded, Serica said, with related Columbus tie-in infrastructure placed on the seabed adjacent to the proposed wellhead location.
Chief executive Mitch Flegg said: "We are entering an exciting period of value-adding operations. The R3 Intervention project has the potential to add significant production volumes and can provide valuable optionality to the management of Rhum wells and reservoir. The Columbus development will add further production and diversity to our portfolio.
"Serica's net production levels remain strong despite the added complexities associated with operating remote installations in a socially distanced manner. Gas prices have recovered significantly and the gas futures price outlook is good.
"Our balance sheet remains robust with significant cash reserves, no debt and limited decommissioning liabilities. This will enable us to execute these projects whilst simultaneously continuing to look to take advantage of current market conditions by pursuing opportunities to further expand our portfolio."
The company added that it has had no confirmed Covid-19 cases on any of its installations to date, and that it has not furloughed or laid off any staff.