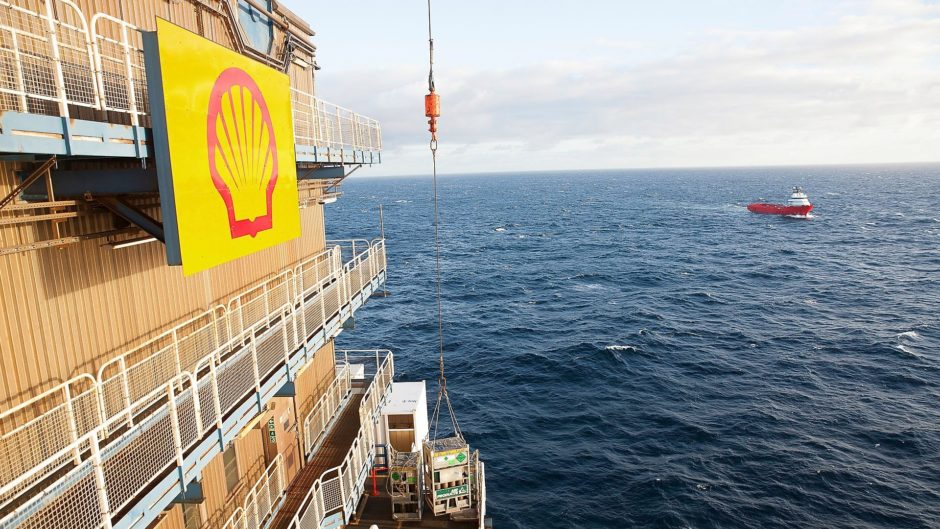 More than a dozen workers have been removed from a North Sea platform after a colleague tested positive for Covid-19.
Energy giant Shell confirmed that a crew member, who was demobilised from the Nelson platform on Friday, subsequently tested positive for the virus.
Contact tracing then found another 14 people had come into close contact with the individual, who were all removed from the installation on Sunday as a precaution.
It's understood that Nelson, which is around 125miles north-east of Aberdeen and exports oil via the Forties Pipeline System, is still producing and that the situation is being monitored very closely.
Trade union boss Jake Molloy claimed the latest outbreak will add to the anxiety felt by workers about a move back towards cabin sharing offshore.
He also called on the industry to get "innovative" in order to reduce the risk of further Covid-19 outbreaks at sea.
It comes less than a week after Energy Voice revealed that at least 16 contractors had been forced to isolate on board the EnQuest Producer in Cromarty Firth after a crew member on board tested positive for the virus.
The floating production, storage and offloading vessel (FPSO) was also placed in quarantine for two weeks.
A Shell spokesperson said: "A colleague who was demobilized from the Nelson platform on Friday has since tested positive for COVID-19.
"Contact tracing has been completed and we have activated our procedures for minimizing the risk of further infections on the platform.
"14 people have been identified as having come into contact with the worker and were therefore demobilized on Sunday as a precautionary measure.
"Our priority is the welfare of our people and the safe operations of all our businesses."
Jake Molloy, RMT regional organiser, said: "What's happening offshore, whether it's in the North Sea or anywhere else, is reflective of what's happening in society – we're going to see these blips.
"No doubt it will raise questions. It may be that like governments around the world the industry will have to adopt a different approach.
"What it absolutely will do is reinforce concerns that already exist in the workforce around putting two people back in the same cabin on the same shift. There's a real worry about moving to that given what's happened in the country generally.
"The economics of it is putting pressure on the industry, as well as the impact it's having on getting check-ups and maintenance done. You've got to factor all that in but the industry always says the number one priority is the health and safety of the workforce so we've got to find a way round that – we've got to get innovative to try and avoid putting workers at risk."
Unite industrial office Marc Jackson said: "We are working very hard with the oil company in making it as safe as possible when working offshore, through risk assessments and COVID-19 procedures.
"Oil companies have been working hard to make sure our members are safe and stay safe when working offshore. The main priority must be that our members feel safe and we need to make continues improvements in an everchanging world in order to achieve this."
North-east Labour MSP, Lewis Macdonald said: "I certainly think that if workers sharing cabins is a growing trend then that's a concern.
"To go from a situation where people are better to protected to one where they're less well protected would be a mistake at this point in time.
"This is the time to get on top of this given two incidents in such a short space of time and the concerns of the workforce. It would be a source of confidence to those offshore to hear employers acknowledge that doubling up in cabins shouldn't be happening at any point during this crisis."
Trevor Stapleton, OGUK's health, safety and environment director, said: "We would like to echo comments already made in that what is happening offshore is reflective of what's happening in society.
"In this case in particular, the steps that have been taken to mitigate further risk is a sign that the rigorous safety process we have put in place offshore is working, through testing measures.
"We have to continually balance the job we have to do: that is security of supply and ensuring we are heating people's homes. However, our number one priority remains the health and safety of our workforce throughout what remains a challenging period for this industry and that is always forefront of our mind."