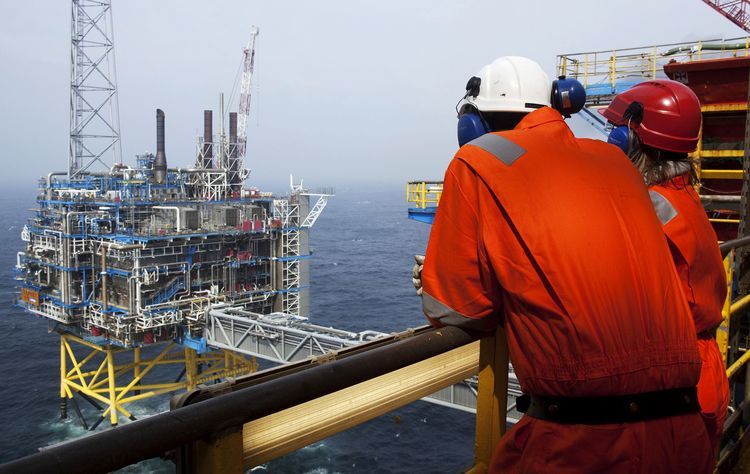 More than 20 North Sea oil industry big hitters are rallying behind a new collective deal for workers ahead of a critical deadline this week.
Oil and Gas UK (OGUK) today reiterated that its board wanted to see the creation of a so-called Energy Services Agreement (ESA) by trade unions and contractors.
The organisation's board includes the UK North Sea bosses of operators BP, Chrysaor, Shell and Total, as well as chiefs at large service firms, such as Aker Solutions and Wood.
OGUK chief executive Deirdre Michie said their "unanimous" show of support confirmed the strength of the ESA, which would be "essential" in providing certainty that "fair work principles will be upheld in uncertain times".
The ESA would replace the long-standing Offshore Contractors Partnership Agreement (OCPA), which covers the terms and conditions of thousands of offshore workers.
Members of the Offshore Contractors Association said earlier this year they would walk away from the OCPA at the end of 2020.
They felt it put them at a disadvantage when competing against firms who didn't adhere to it.
In addition, the deal was undermined by the exits of Altrad, Bilfinger Salamis and Sparrows from the OCA in recent years.
But in July, OCA members — including Aker Solutions, Brand, Muehlhan, Petrofac, Stork, Worley and Wood — agreed to work with trade unions to hammer out an alternative in time for the start of next year.
Last month, five more energy service firms — Altera, Kaefer, Oleochem, Ponticelli and Semco Maritime — agreed to help develop the ESA.
Contractor companies initially set a deadline of late September for deciding whether there was enough support to proceed with the ESA's creation.
The cut-off point was extended until this week in an effort to get more employers onside.
It's understood Altrad has stated its willingness to help shape a new deal, but that some other contractors are proving difficult to get on board.
Ms Michie said today: "The ESA is essential in providing certainty that fair work principles will be upheld in uncertain times.
"The support of OGUK's board confirms the strength of this arrangement as we look to realise the full potential of our sector through Roadmap 2035, industry's blueprint for a successful energy transition.
"At a time when our industry, like many, faces significant pressures, it is more important than ever that we work together to support the long-term sustainability of our sector.
"We're pleased to offer our full support for the ESA and commit to continue work with governments, trade unions and key stakeholders as it progresses."
John Boland, regional officer for the Unite trade union, said previously that finding an alternative to the OCPA would be "vital" for preventing a "free-for-all" on terms and conditions next year.