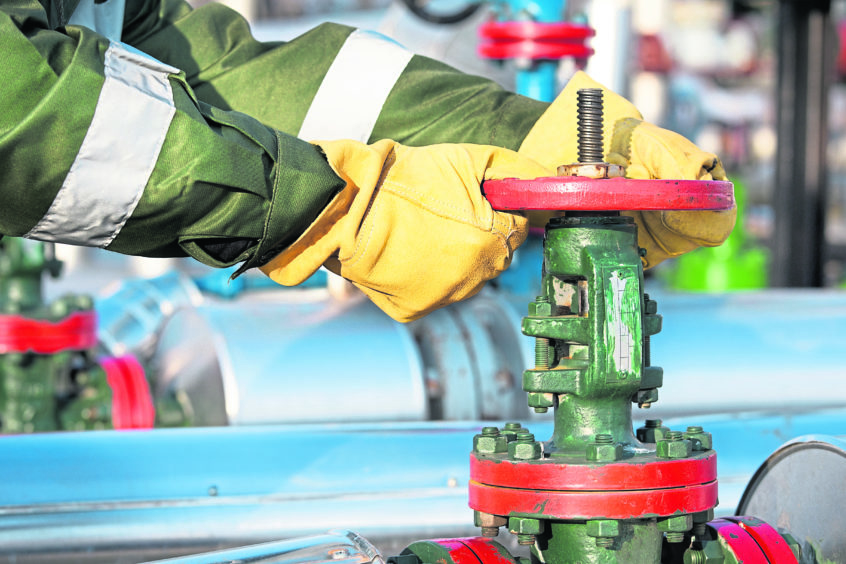 Industry body Oil and Gas UK (OGUK) said today it is seeing "very worrying signs" for employment in the North Sea sector.
OGUK said the reality of the Covid-19 impact combined with the commodity price drop meant firms, particularly those involved in drilling or decommissioning, had "empty order books".
Member sentiment indicates that any recovery is likely to take "several years", OGUK said in its annual workforce insight report.
In the study, OGUK said reports from media and trade unions indicated more than 8,000 people had already lost their jobs in the sector.
In April, the organisation warned 30,000 jobs could be lost in the following 12-18 months.
OGUK urged governments, industry and regulators to work together to "protect the jobs and skills needed to meet UK energy needs now and as the country moves to a lower carbon future".
Alix Thom, OGUK workforce engagement and skills manager, said: "The recruitment and retention of diverse and talented people will be essential as we work to support UK energy needs both now, and in a lower carbon context.
"A North Sea Transition Deal, supported by the UK and Scottish governments, can act as a catalyst for this future, and in so doing will provide certainty on the sustainability for the sector in difficult times."
The new study also highlighted "confusion" about eligibility following the announcement of the furlough scheme in March.
OGUK said some companies did not make use of the UK Government's support because they were worried about having to return the money.
The organisation surveyed its members in June and found that of the 65 companies who responded, 36 were using the scheme.
On average, companies put 25-35% of their workforce on furlough, though five employers used the scheme for more than 60% of their employees.
Thirty-nine percent of the 36 companies using the scheme said they would have to resort to making people redundant when the tapering of government support came into effect in August.
Since the survey was undertaken, the Westminster has decided to implement a new Job Support Scheme once the existing furlough system ends this week.
OGUK also looked back to March — when the spread of the coronavirus was increasing — and confirmed that the average weekly number of crew working offshore decreased to 7,000 from 11,000 in the space of four weeks.
Drilling and engineering construction trades were hardest hit as companies scaled back operations in an effort to reduce manning levels and prevent the spread of Covid-19.
Offshore worker numbers have since risen to just over 9,000 thanks to, as Ms Thom put it, a range of preventative measures put in place both prior to mobilisation and whilst offshore.
These measures have helped secure more jobs and increase operations in the immediate term, she added.
Earlier this month, the UK North Sea recorded its highest weekly spike in offshore Category B cases — people who have come into contact with someone who has symptoms and need to isolate — since March.
The number of Category C cases, those with symptoms, was far lower and has stayed in single figures for weeks.
OGUK said the testing of all off shore workers for Covid-19, and not just those presenting with symptoms, would be key to enabling more workers to return to platforms.
Its report also dealt with the subject of gender balance, finding that female representation in the offshore sector remained "stubbornly" small and that further action would be required to address the issue.
Representation grew by 0.2% in 2019 — the second year-on-year increase — but at 3.6% (1,795), representation amongst the total offshore workforce is still below the highest figure of 3.8% seen in 2012.
Only 5% of the 785 applicants for this year's Oil and Gas Technical Apprentice Programme were women and 16 of those 39 then withdrew at the first stage of the recruitment process.
Recommended for you

Government urged to shed light on 'Track 2' timeline following CCS report