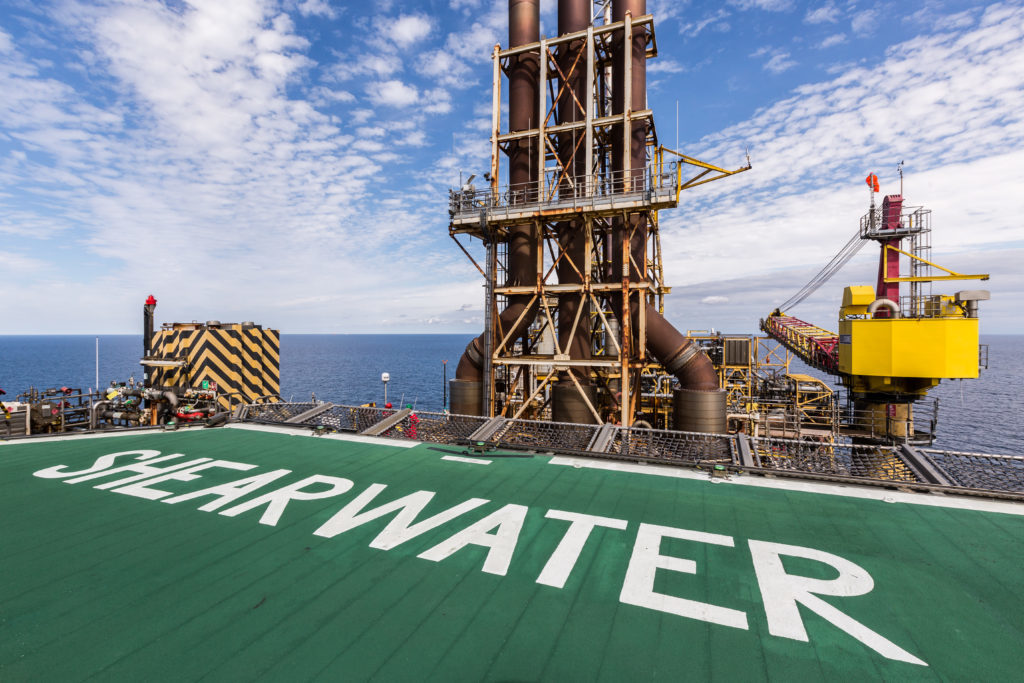 Shell chief executive Ben van Beurden said yesterday the "high point" for the Anglo-Dutch supermajor's oil production had likely passed.
He also said Shell could be pleased with its efforts to contain Covid-19 on its assets, but admitted the company had learned some "humbling" lessons in recent months.
In addition, he declared a "new era of dividend growth" had arrived for the London-listed firm.
Shell announced a 4% third quarter dividend increase, to 12.8p, with Mr van Beurden pledging to grow shareholder distributions "every year".
In April Shell cut its dividend for the first time since the 1940s, by two-thirds, in response to a slump in oil prices.
The company is also reducing its global headcount by 7,000-9,000 in an attempt to lower costs.
A new cash allocation system is expected to help it reduce net debt and raise dividends during a "reshaping" of the group for the energy transition.
Shell has high hopes for its renewables, hydrogen and power businesses.
Mr van Beurden said the company was proud of its upstream oil and gas division, despite also saying 2019 would probably go down in history as the firm's peak year for oil production.
Shell, which produced about 1.7 million barrels of liquids per day last year, will "simplify" its upstream business into nine "significant core positions", one of which is the UK North Sea.
Mr van Beurden hailed the "remarkable resilience" of Shell's staff, including those in its UK offshore business, for their response to the Covid-19 pandemic.
Shell said earlier this week it had started preparations to introduce pre-mobilisation testing to provide "additional protection".
That announcement came soon after a number of workers on Shell UK North Sea platforms tested positive for the virus.
Mr van Beurden said the company had "learned an awful lot" adding: "Some of those learnings have been humbling, but some have been quite encouraging."
The updates came alongside Shell's third-quarter results, which showed pre-tax profits of £340 million – down 95% from £6.5 billion in the corresponding period last year, but better than losses of £18.4bn in the second quarter of 2020.
Revenue was halved year-on-year, to £34 billion, due to lower oil and liquefied natural gas prices, refining margins and production volumes.
Second quarter figures were hit by a multibillion dollar impairment charge as Shell wrote down the value of assets due to the downturn and Covid-19.
For the first nine months of 2020, Shell posted pre-tax losses of £17.6bn, against profits of £17.5m last year.
Stuart Lamont, investment manager at wealth manager Brewin Dolphin in Aberdeen, commended Shell for making "bold" moves and said the company's direction of travel was "positive".
North Sea rival Equinor also posted figures yesterday, revealing pre-tax losses of £2.2bn for the first nine months of 2020, against profits of £6.4bn a year earlier, while revenue slid by 29% to £26bn.
Norway-based DNO, which took over Aberdeen-headquartered Faroe Petroleum last year and has interests in four producing UK North Sea fields, reported pre-tax losses of £300m for the first nine months of the year, compared to a £51m trading deficit a year ago.