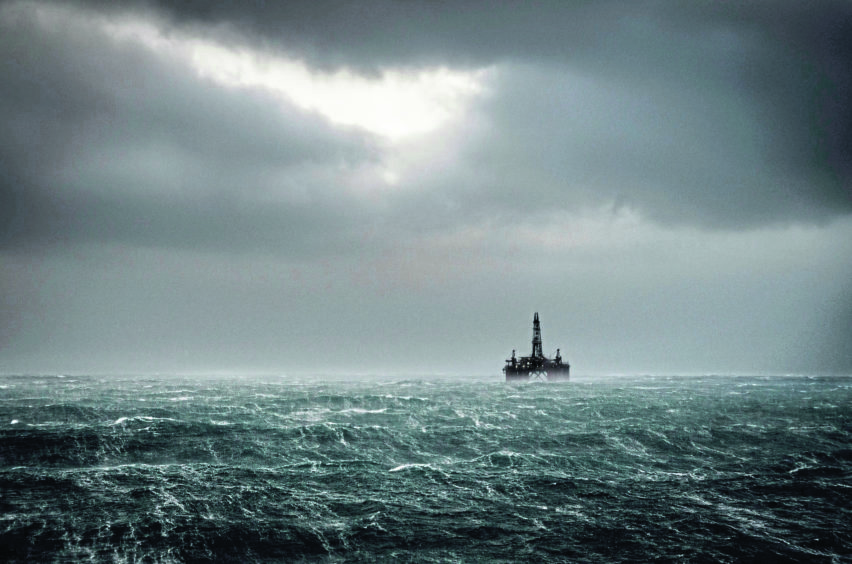 Around a fifth of North Sea oil and gas contractors have warned they expect to make further job cuts in 2021 as they continue to deal with ongoing turmoil in the sector.
Over the past year, just under half of firms reduced the size of their workforce in response to the Covid-19 pandemic and commodity price crash, with 22% laying off more than 10% of their total headcount, according to a new study.
Aberdeen and Grampian Chamber of Commerce's (AGCC) 32nd oil and gas survey revealed just 15% of contractors increased staff numbers in 2020.
The research, carried out in partnership with the Fraser of Allander Institute and KPMG, represents the views of 100 firms employing 22,665 people across the UK and over 400,000 globally – the findings cover the six months to October.
It laid bare the scale of uncertainty that's stalked the sector in recent months, with business confidence across the UK North Sea falling to its lowest level since the 2015 downturn.
And the vast majority of operators (78%) said the outlook for the future isn't much better, with a solitary 1% of firms feeling more confident.
Just 13% of contractors are working at or above optimum levels on the UK Continental Shelf, compared to 47% a year ago, with 82% predicting a decrease in their revenue in 2020.
AGCC said its survey provided a "stark illustration" of the economic turmoil currently facing oil and gas firms.
There was widespread uptake for the UK Government's furlough scheme, with 83% of contractors making use of the support, affecting 35% of the workforce on average.
Shane Taylor, research and policy manager at AGCC, praised the influence of the initiative in propping up jobs.
However, he stressed that the "only sustainable way" to give firms long-term clarity would be to increase activity levels in the North Sea.
Over the past 12 months optimism in the international oil and gas sector, an area that usually produces higher levels of confidence, decreased for 70% of respondents.
Almost half (48%) forecasted a further decline for the year ahead, marking the "lowest ever recorded levels" of confidence in global activity.
Despite the grim outlook, Martin Findlay, senior partner at KPMG in Aberdeen, highlighted the "incredibly resilient" nature of a sector, which is used to dealing with "instability".
He also pointed out that while climate change once posed a threat to oil and gas, it now "offers new opportunities" and firms are starting to "embrace change".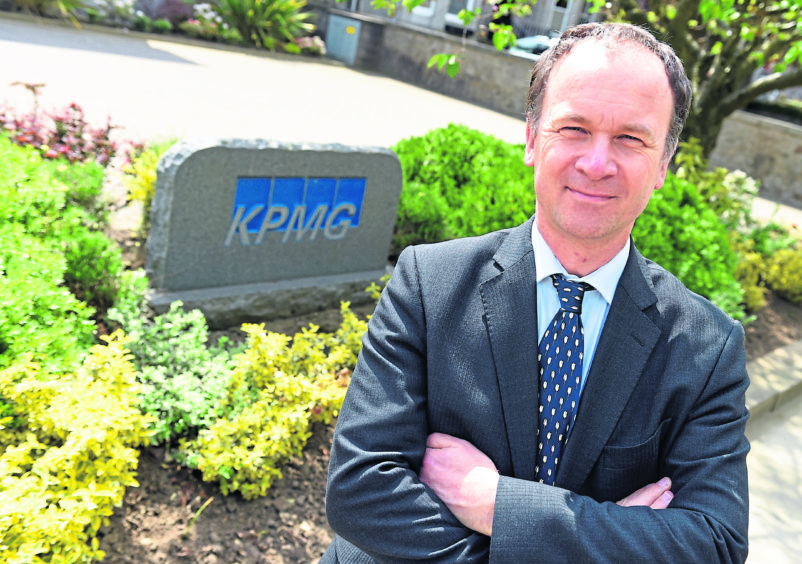 In 2018, when the survey started examining diversification, around half of contractors said all their business was focused on oil and gas.
That figure has now fallen to 38%, while only a quarter feel hydrocarbons will be their sole area of attention by 2025.
Investment in green energy is also on the up, with 21% of contractors reporting having interests in offshore wind and renewables.
And almost three quarters expect to have some involvement in the sector within the next three to five years.
However, around half (49%) of firms warned a lack of experience and skills in their organisation was the biggest barrier to diversification, followed by profitability and potential returns to investment.
Contractors have also taken a less favourable view of Aberdeen's long-term future as an energy hub, with 23% reporting being not at all optimistic.
That's compared to just 9% in 2019.
A further 27% report being only slightly optimistic about the Granite City's prospects.
Mr Taylor said: "The declining trend in the positive outlook for the future of the Aberdeen city region as an energy hub also emphasises the need to see rapid progress in some of the key projects which will underpin the region's ability to transition successfully, such as the Energy Transition Zone.
"The Chamber has argued for specific funding for the sector and we've already seen the Scottish Government commit £62m towards an Energy Transition Fund focused primarily on projects within the North-east which will support these ambitions.
"As we look towards the future, we need to see meaningful progress on allocating this funding and bringing these key projects on stream.
"A clear way to achieve this progress would be the UK and Scottish Governments coming together with industry to finalise the terms of a place-focused North Sea Transition Deal, one which sets out a pathway to ensure that the oil and gas industry and the skills and talent in the communities that power it act as key contributors in the aim to reach net zero."
Recommended for you

Windfall tax to be announced 'as soon as Thursday'