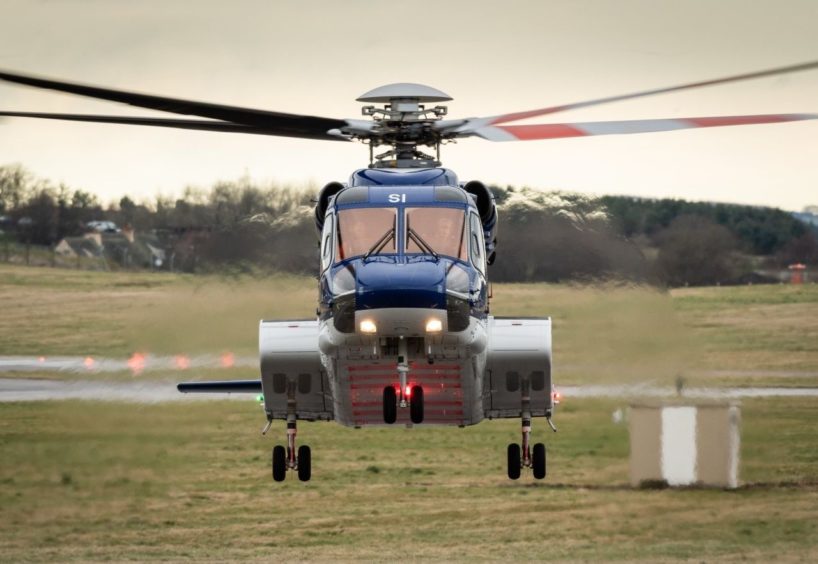 Babcock bosses have continued to hit out at its oil and gas helicopter business, saying "weakness" persisted through the third quarter.
In a trading statement for the first nine months of the year, the engineering giant said Covid-19 has continued to have a negative impact on civil aviation.
The Babcock civil aviation division is made up of oil and gas and emergency response services.
Babcock said underlying profits were down 32% year on year for in the nine months of the financial year to date, from £320m to £202m.
A negative impact from civil aviation, civil nuclear insourcing and Covid-19 were blamed.
Babcock has withheld guidance for the financial year due to the Covid uncertainty and having "recently started a detailed review of our balance sheet and contract profitability".
The virus has impacted most of its markets and, given Q4 is normally its strongest, Babcock said early indications are there "may be negative impacts on the balance sheet and/or income statement for current and/or future years".
'Major problem area'
Babcock has made no secret about its desire to exit its oil and gas business, with former CEO Archie Bethel describing it as the firm's "major problem area".
In February he said: "I think the well-run route of oil and gas aviation for us is that we don't intend to invest further, or stay in that market and I think we've been steadily over the last four years now decreasing the size of that business."
He followed up in June, telling investors "we no longer believe this to be an attractive long term market for Babcock".
Mr Bethel, who stood down in September, previously lamented low pricing in the sector, with firms competing more fiercly for contracts.
However recent events, such as a big contract win with Total, suggest a reverse in Babcock's position.
In August Babcock won over the North Sea contract, long-held by rival CHC who described it as "unsustainable" pricing which could impact safety.
NHV echoed the comments but Babcock declined to comment in either case.
In this latest trading update, CEO David Lockwood said: "While trading in the third quarter has continued to reflect the challenges of the first half and there remain a number of near term uncertainties, the fundamental strengths of the Group and the opportunities ahead give us confidence for future years and I look forward to reporting back at the full year results".