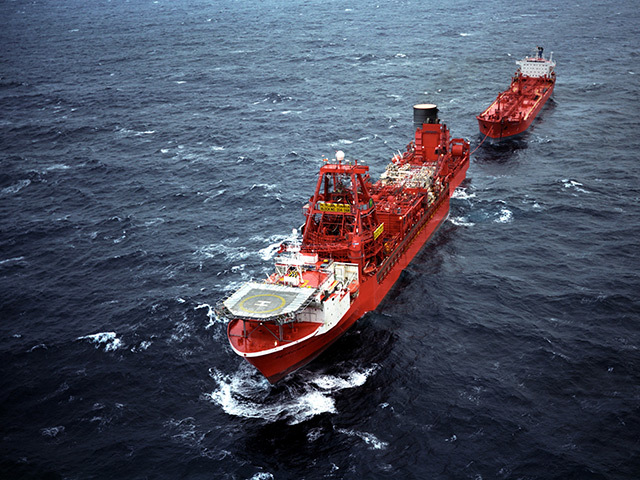 "Serious concerns" have been raised after inspectors found multiple "cracks" in the hull of the Foinaven FPSO west of Shetland, amid a catalogue of other safety issues.
The Health and Safety Executive (HSE) found fractures extending two feet long in the ship's "hull girders and stiffeners", operated by Altera Infrastructure and stationed at the BP Foinven oil field.
Inspectors questioned the "residual strength of the hull", stating Altera did not demonstrate it was "sufficient to operate the installation at its current location", around 118miles west of Shetland.
They also identified "defects" with the mooring winch brake system, required to hold the FPSO in position.
Despite first being flagged in 2016, HSE said there was "no evidence" of action being taken to address this.
Inspectors also identified an "ingress of seawater" into one of the ship's ballast tanks, designed to provide stability to the vessel, after pipes corroded.
Temporary repairs were made in August 2019, but inspectors said there had been no thickness testing on the pipes to ensure the "watertight integrity of the hull" was maintained.
Altera has until April 30 to take action on the hull cracks and mooring brake winch issues, and until June 30 for compliance on the ballast tank problem.
The firm said it would comply with the notices "within the due dates".
An Altera spokesperson added: "The main focus of Altera Infrastructure, acting as duty holder, is safe operations across all assets that we operate in the North Sea, whether they be our own or those of third parties, where we in all instances maintain open and transparent dialogue with the UK regulators."
BP, which owns the Foinaven field, said: "Safety is bp's core value and we take matters such as these very seriously.
"We are working with the duty holder on their proposed way forward to swiftly address the issues raised."
Vessel owner Teekay said the FPSO is on a bareboat charter to BP, under which Teekay is not responsible for any ongoing maintenance.
Jake Molloy, regional organiser of the RMT Union said: "All three safety issues are inextricably linked. One in itself causes concern, the three of them together, the nature of them, should give rise to serious concern.
"We're in the middle of winter, we're coming into serious storms, especially the north-west Atlantic. The nature of these concerns warrant immediate action."
The Foinaven FPSO (floating production, offloading and storage) has been on site since first oil from the field in 1997.
There have been a number of recent incidents involving the vessel, including separate gas and propane leaks in 2018.
BP last year signed a new deal, extending the vessel's time there by up to another decade.
However, with several other FPSOs now out of work thanks to other UK fields being decommissioned, Mr Molloy of RMT said BP should look at other options.
He said: "We've had some concerns with this particular unit for some time, as has the duty holder and the field owner BP and I think, absolutely it is time to look at this and whether or not this thing is fit for purpose. Especially when you've got a number of FPSOs which are coming off station without any opportunities for them.
"Surely the opportunity exists to put something in place, a stopgap, in order to do work that's quite clearly required to remedy these problems."
Recommended for you

Video: Foinaven FPSO finally leaving Scotland