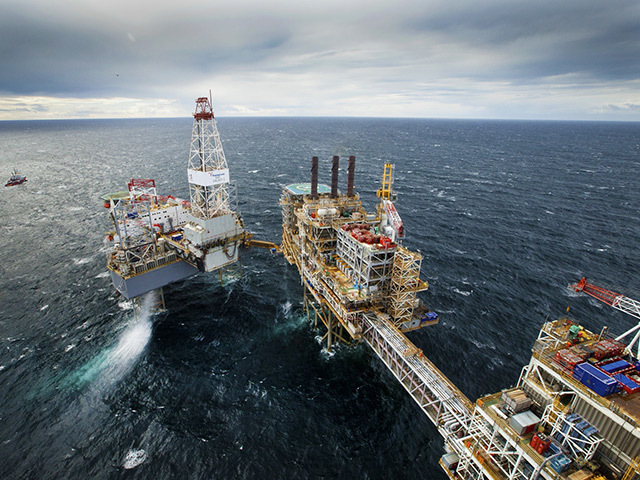 Profits dropped more than 70% for engineering services giant Worley during the first half of its 2021 financial year.
The Australia-headquartered company said global economic circumstances coupled with Covid-19 has impacted its customers "particularly demand in their end markets", with oil prices down.
America has seen a particularly high number of deferrals, Worley said.
The firm reported pre-tax profits of AUD $47.4m (£26.6m), down from £96.7m in the same period the prior year.
EBITDA, Worley's preferred metric, was down 43% to AUD $207.2m (£116.3m) on revenues of AUD $44.87billion (£2.7bn), also down nearly 30%.
CEO Chris Ashton said Worley now plans to make operational savings of $286m (£160.5m) by June 30, 2022, up from a previous target of $275m.
It comes as the company has slashed more than 11,000 jobs since January 2020.
However, Worley highlighted a number of low-carbon contract wins and other case studies in its results today.
That included hailing completion of a 474-tonne greenfield topside module earlier this year for the CNOOC Buzzard Phase 2 development.
The module, designed and engineered in Aberdeen and constructed in Norway, will be installed on the south west corner of the Buzzard "P" platform, Worley said.
Buzzard Phase 2 is the next stage of development for the CNOOC-owned field, which had been due to start up last year but was pushed back to 2021.
Worley was awarded the Buzzard Phase 2 deal in 2018.
The firm has more than 200 people dedicated to providing engineering procurement and construction work to CNOOC installations in the UK.
Looking forward, Mr Ashton said sustainability projects would be a major focus for Worley.
He said: "Energy transition and circular economy opportunities in particular are accelerating, and we have seen our factored sales pipeline increase in this area from 11% to 18% of total opportunities since November 2020.
"We're pleased with the level of work (and resulting margins) we're winning in line with our strategy."
Recommended for you

Ithaca Energy ready to summit K2 exploration target