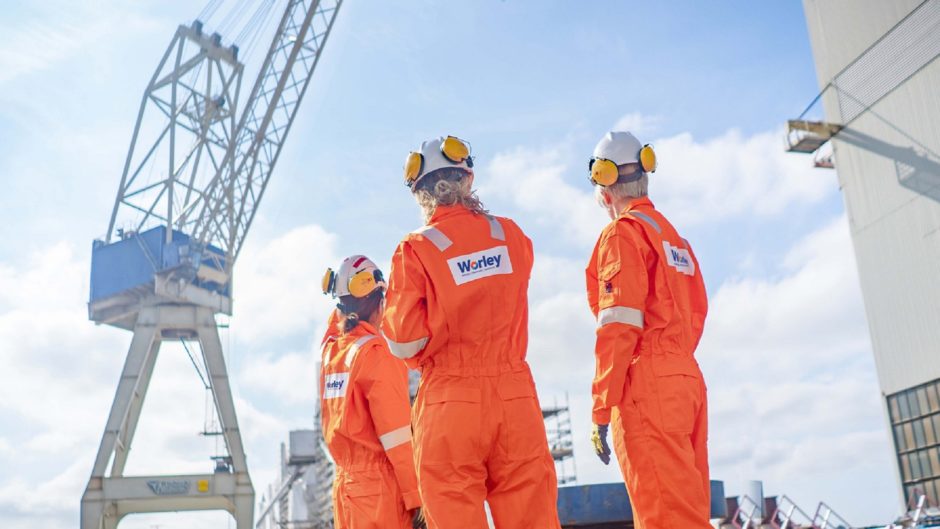 Engineering giant Worley has confirmed its job cuts total since the start of the Covid pandemic has reached 11,400.
The Australia-headquartered firm gave an updated tally in an operational update, stating its global headcount now stands at approximately 47,600 as of December 31, compared to 59,000 in January 2020.
Worley has declined to say how many workers from its Aberdeen/ North Sea operations have been impacted.
As of June the firm had cut 4,900 globally, at which point the UK workforce stood at 3,100.
Worley previously said (at the end of April) that it had entered consultations with UK staff, however it has not since clarified the number of cuts for the region.
It comes after Worley unveiled a two-year North Sea contract win with CNOOC last week.
In this latest update, ahead of half-year results later this month, the firm said the global acceleration of Covid-19 infection rates since October has "further impacted demand in our end markets".
It said: "We continue to see ongoing project deferrals but negligible project cancellations. We expect these deferred projects to return as global economic conditions improve."
Worley is expecting revenues of AUD $4.4bn-$4.5bn (£2.5bn) for H1 2021, down from AUD $6.9bn (£3.8bn) for the same period the prior year.
Underlying EBITDA is expected to be between AUD $200m to $210 million (£117m), cut from AUD $366m (£204m) in same half-year period for 2020.
CEO Chris Ashton said:  "The actions we've taken to manage what's in our control and our pivot to sustainability have provided us with a strong platform to grow the business as Covid-19 related economic circumstances improve and deferred projects restart."
Other major energy services firms like Schlumberger and Aberdeen-headquartered Wood have also announced large job cuts with the pandemic impacting activity.
CCS and hydrogen projects to be announced
Worley said it expects improved EBITDA in the second half of 2021 "as Covid-19 related economic circumstances improve".
The company also pointed to its work in the energy transition, saying it expects to announce "in the near term, large and strategically important projects in carbon capture and hydrogen".
It comes amid a "clear shift in the political environment in the USA" as well as increases in investment in hydrogen, CCS, offshore wind and nuclear in the UK, Europe and Canada.
Mr Ashton added: "Although the ongoing impacts of the pandemic are deferring some of our existing projects, we expect they will restart when economic circumstances improve.
"We're still winning new work and we're actively engaged in supporting our customers on their sustainability journey.
"Cash continues to flow from our customers on previously agreed terms and we've improved our liquidity position."
Worley will publish its half-year results on February 23.