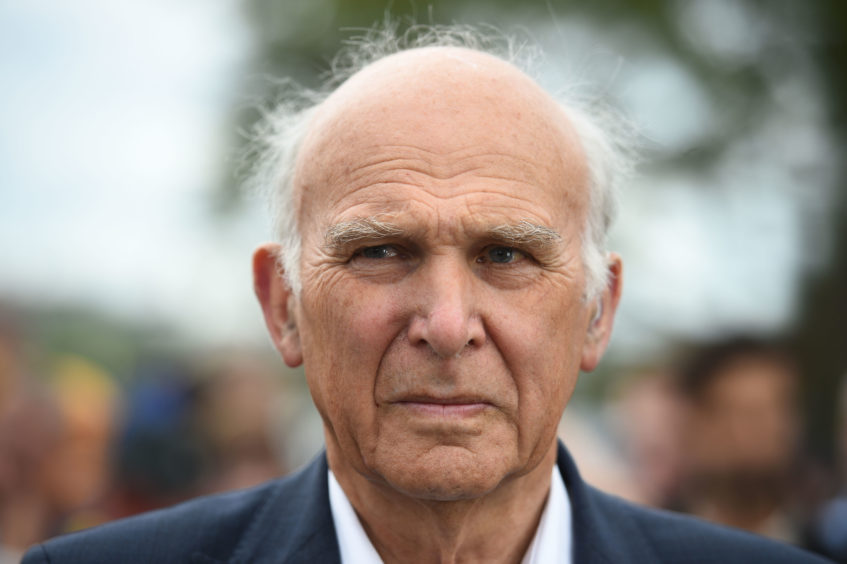 Business leaders, including former Liberal Democrat leader Sir Vince Cable, have welcomed a £30million-plus Budget package for the Aberdeen energy sector.
Chancellor Rishi Sunak confirmed a previously-trailed support grant of £27million for an Energy Transition Zone (ETZ), pitched by Sir Ian Wood, along with an additional £5m towards a global underwater engineering hub in the city.
It's hoped the ETZ will put the city "at the forefront" of key clean energy technologies of hydrogen, offshore wind and carbon capture and storage.
The Chancellor also announced £2million to "further develop proposals" for a North Sea Transition Deal, to position the sector for a low-carbon future.
Deirdre Michie, CEO of trade body Oil and Gas UK (OGUK) said the ETZ and underwater hub were "encouraging starts" to a low-carbon future, with the transition deal "central" to all of it.
She said a deal, designed properly, could attract "billions of pounds of investment" and "tens of thousands of high-quality jobs".
Mr Sunak also announced a review into research and development tax relief, which OGUK said could be "a key driver of success in the field of green technology".
Sir Vince Cable, leader of the Liberal Democrats from 2017-2019 and former chief economist for oil giant Shell, joined hydrogen infrastructure firm Element Two last month as a director.
He said: "The north-east's vision and ambition to create an energy transition zone, coupled with support from the UK and Scottish Governments, unlocks green energy potential."
Jean Morrison, chair of Aberdeen Renewable Energy Group, also welcomed the measures.
She said: "For decades, the energy sector has accounted for thousands of high skilled jobs and this deal must enable the transfer of skills to the likes of offshore wind and hydrogen to ensure a stream of new talent for the future net zero supply chain."
"Woefully short"
An Office for Budget Responsibility (OBR) forecast that tax receipts from the oil and gas sector will decrease by 2024-2025 followed the Chancellor's statement.
The budget watchdog said that financial year will reap just £200m, down 80% on the same projection 12 months ago it would be £1billion.
It comes as the industry grapples with the recent oil price crash, Covid and the energy transition.
Conservative MP for West Abedeenshire and Kincardine, Andrew Bowie, said: "After speaking on behalf of the industry, I was glad to help obtain another £2m for the transition deal.
"This is going to have a transformative effect on the north east and our energy future.
"Alongside those involved in oil and gas, I'm excited to see what the future holds."
However, Aberdeen South MP Stephen Flynn, the SNP's shadow business, energy and industrial strategy spokesperson, said Rishi Sunak's funding falls "woefully short" of what's required for the sector.
The Scottish Government announced £62m in oil and gas support back in June.
He said: "Truly transformative investment is required in a number of different projects and it's now absolutely vital that we see this through the North Sea Transition deal in the coming weeks, and I'll be meeting with UK Government Minister to make this very point."