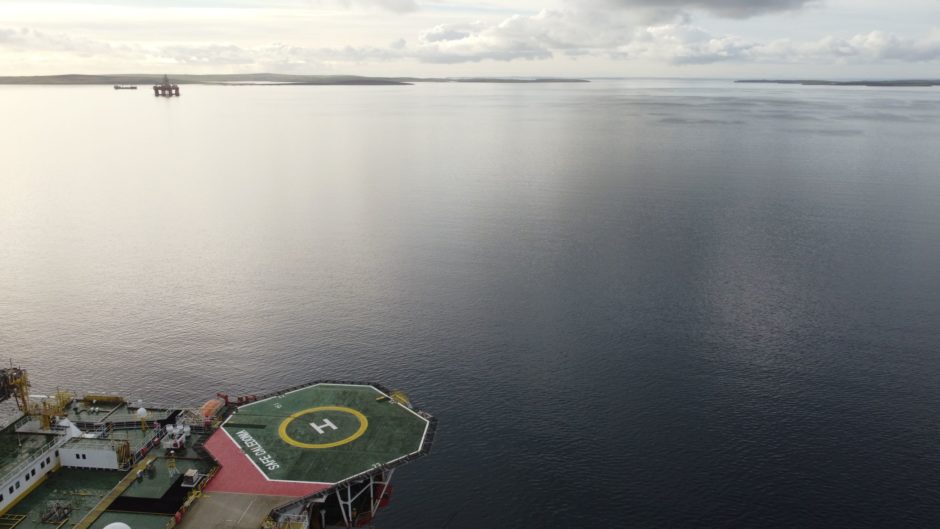 The Prosafe vessel Safe Caledonia is heading back to work for a Total contract, after more than a year being laid up in waters off Orkney.
Prosafe has announced that the accommodation vessel has left Scapa Flow to take up the work at the Total Elgin-Franklin complex.
Safe Caledonia was first awarded the contract back in January 2020.
At that point the vessel had been idle since completing a stint for a North Sea operator in August 2019.
However, the impact of Covid led to Prosafe and Total agreeing to delay the contract by a year, with a deferral fee paid by the French operator.
Announcing its departure this week, Prosafe said: "Safe Caledonia safely departed Scapa Flow yesterday to mobilise for a contract with Total UK at the Elgin complex in the UKCS.
"It has been a busy period in Scapa as the vessel prepared for operations supporting one of our key clients.
"A special thanks to our Marine Crew, Contractors and Service providers for their efforts and support as we look forward to delivering the Safe Caledonia for a successful campaign in the North Sea."
The work with Total on Elgin is expected to last 162 days, with one 30-day option.
Recommended for you

Well-Safe unveils Spirit Energy as first contract for Defender rig