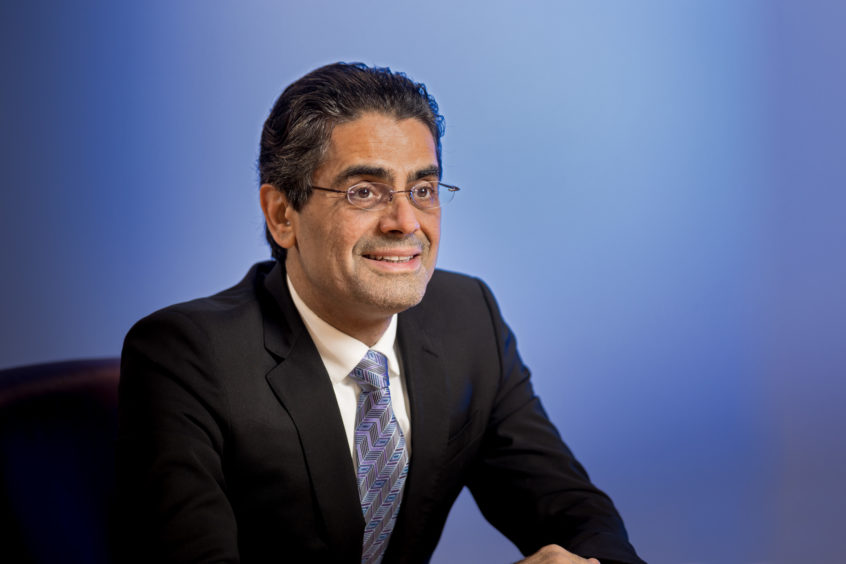 Exploration and production firm EnQuest managed to reduce its debt pile to its lowest level since 2014 and narrow its losses in 2020 despite the oil price slump.
"Strong operational performance and cash generation" helped the company finish 2020 with net debt of $1.28 billion, a decrease of 9.4% year-on-year.
Pre-tax losses came down also, but EnQuest remained deep in the red, at $565m, compared to a deficit of $729m in 2019.
The company's figures for 2019 reflected impairments on its oil and gas assets of $562m as it decided not to restart production on the Heather and Thistle platforms.
Revenue slid 47% to $865m last year due to the oil and gas price rout, partly caused by the pandemic, and the end of production from Heather, Thistle and Alma-Galia.
A strong showing from its Kraken field wasn't enough to prevent group output falling 14% to 59,116 barrels of oil equivalent (boe) per day in 2020.
London-listed EnQuest also took the Dons fields offline during the first quarter of 2021.
The Northern Producer vessel on Dons will be handed back to its owner in the second quarter.
But the company has taken steps to beef up its portfolio, last month striking a deal to buy Canadian firm Suncor's 26.69% stake in the Golden Eagle area of the UK North Sea for an initial $325m.
In January 2021, EnQuest wrapped up the purchase of a 40.81% operated interest in the Bressay field, which has yet to be developed, from Equinor.
Company 'transformed'
Chief executive Amjad Bseisu said EnQuest had "successfully managed the unique set of challenges" in 2020, taking "decisive action" to protect and enhance the business.
As well as calling time on several fields, EnQuest cut around 530 positions at the company.
Mr Bseisu said this was a "difficult" decision but hailed the work of his team to "transform" the company and lower costs.
EnQuest's UK North Sea business was reorganised into three directorates – upstream, midstream and decommissioning – enabling the company to sharpen its focus.
The firm lowered unit operating costs by 26.2% to $15.2 per barrel and generated free cash flow of $211m, a result EnQuest was pleased with, despite dropping from $368m in 2019.
It had cash and available facilities of $284m at year end, down just $4.5m.
Mr Bseisu said: "We successfully managed the unique set of challenges presented in 2020, taking decisive action to protect and enhance our business.
"Our focus on extending the useful lives of existing assets through operational improvements and reducing emissions is well suited to operating through the energy transition and I am confident that EnQuest is well placed to succeed in a changing world."
In 2021, year-to-date production has been impacted by outages, repairs and "opportunistic maintenance" at the Kraken and Magnus fields, which are now complete.
For the full year, net production is expected to average 46-52,000 boe per day, not counting Golden Eagle, which will add 10,000 boe once that transaction is completed.
EnQuest will prepare for a development drilling programme at Magnus in 2022 but does not expect to resume infill drilling activities at the Kraken field until 2023.
It will, however, carry out a 3D seismic campaign at Kraken later this year to help the company identify and prioritise targets and tieback opportunities, including in the "western area", which holds up to 130m barrels.
Sullom Voe talks with BP
EnQuest also said it was "pleased to receive confirmation" from BP earlier this month that the supermajor would continue to negotiate commercial terms for the export of oil from the Clair field, west of Shetland, to the Sullom Voe Terminal.
BP said in 2019 it was evaluating alternative technical options for exports from Clair, sparking fears that the terminal could close as early as 2025.
EnQuest, which took over operatorship of the terminal from BP in December 2017, said in July 2019 that it would have to lay off 80 people in an effort to keep the facility competitive.
The company managed to reduce operating costs at Sullom Voe by 25% to £150m in 2018, but felt it needed to reduce costs further.
Recommended for you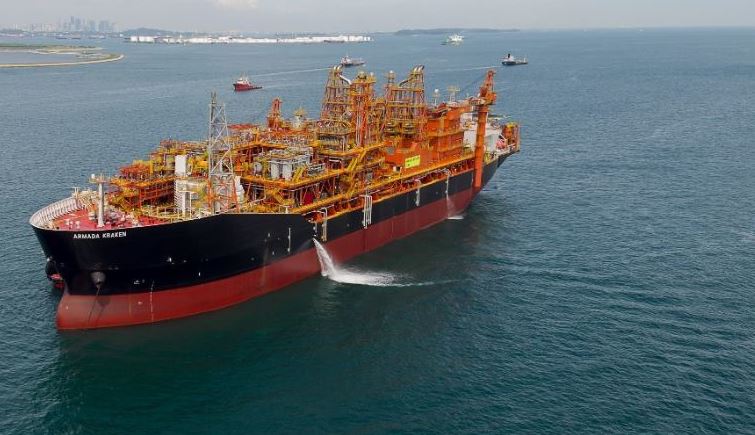 Bumi Armada revenue falls, cuts leverage