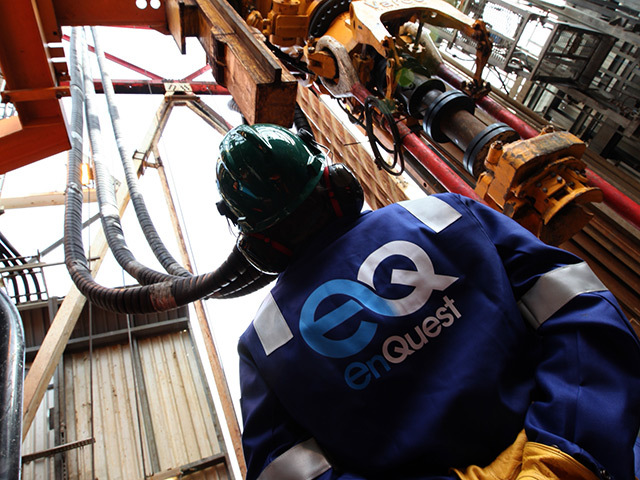 Bosses at EnQuest said yesterday they were confident of addressing natural production decline at the firm's core oilfields, adding they have plenty of "ammo" left.
They were also bullish on EnQuest's prospects of retaining BP as a client at Sullom Voe Terminal (SVT) in Shetland after the supermajor agreed to continue negotiating commercial terms.
Earlier this year, the minority partner in EnQuest's flagship Kraken field, Cairn Energy, said the reservoir would enter its natural decline phase in 2021.
Cairn then struck a deal to sell its 29.5% non-operated stake in Kraken to North Sea newcomer Waldorf Production.
In its full-year results, published yesterday, operator EnQuest referred to natural slippage at Kraken this year and Magnus, its other core producing UK field, in 2020.
Kraken still young at heart
However, chief executive Amjad Bseisu insisted EnQuest was "confident of maintaining strong production".
Mr Bseisu said Kraken was a "very young asset", having delivered first oil in 2017, and had the best part of 20 years left to run.
He also described EnQuest's plans to develop Kraken's western flank, with 70-130 million barrels in place, as exciting.
"If we continue to invest, we will get good returns," he said.
Bob Davenport, EnQuest's North Sea managing director, said natural production declines were "part of life" but that the company's "speciality" lay in prolonging the "economic life of fields".
Mr Davenport also EnQuest managed to grow Kraken's output last year through drilling and exploration.
He said: "For our three core assets — Kraken, Magus and PM8 in Malaysia – there are large volumes of untapped oil remaining, which we can drill at a low cost per barrel.
"That's the 'ammo' we require to keep investing and keep production levels flat and potentially growing."
London-listed EnQuest will prepare for a development drilling programme at Magnus in 2022 but does not expect to resume infill drilling at Kraken until 2023.
It will, however, carry out a 3D seismic campaign at Kraken later this year to help prioritise tieback opportunities.
EnQuest's overall production is expected to average 46-52,000 barrels of oil equivalent (boe) per day in 2021, down from 59,000 last year and 69,000 in 2019.
Output fell largely due to bosses calling time on the Thistle, Heather and Alma-Galia fields, while Dons stopped pumping oil this year.
But the company has taken steps to beef up its portfolio, striking a deal last month to buy Canadian firm Suncor's 26.69% stake in the Golden Eagle area for an initial £240 million.
The interests in Golden Eagle, operated by Chinese firm Cnooc, will add 10,000 boe per day to EnQuest's figures.
In January 2021, EnQuest wrapped up the purchase of a 40.81% operated interest in the Bressay field, which has yet to be developed, from Equinor, adding 115m barrels of resources.
Shetland deal expected
Mr Davenport also said he was delighted BP was continuing to negotiate on the terms for exporting oil from the Clair field to SVT.
BP said in 2019 it was evaluating alternative technical options for exports from Clair, sparking fears that the terminal could close as early as 2025.
But Mr Davenport said EnQuest had received "positive feedback" from BP and that SVT remained the forerunner.
Mr Davenport said EnQuest felt "very strongly" that SVT was the best solution for Clair and that he was "confident of concluding" the deal.
He hoped the parties could agree non-binding terms by the end of 2021 and sign a final agreement next year.
He said: "It's really good news that we expect to retain the Clair business long term.
"Clair is expected to produce oil beyond 2050 and that means there is a future and economic life for the terminal extending beyond 2050, as well.
"The part we can play is to continue to be efficient and safe in our operations and play an active role in the energy transition."
A spokesman for BP said: "BP and the Clair field partners can confirm they are to proceed with non-exclusive negotiations with the SVT owners on reaching new commercial terms for the export of oil from the Clair field."
EnQuest's results showed the firm managed to reduce its debt pile by 9.4% to £925m last year, its lowest level since 2014.
Pre-tax losses narrowed, but EnQuest remained deep in the red, at £410m, compared to a deficit of £530m in 2019.
Revenue slid 47% to £630m last year due to the oil price rout and lower production.
Recommended for you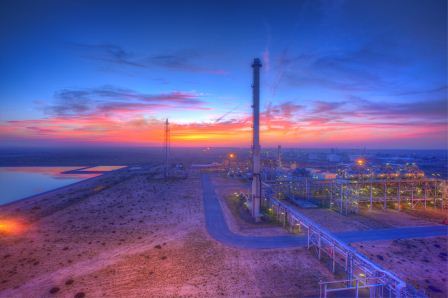 Dana Gas names EnQuest exec as new CEO