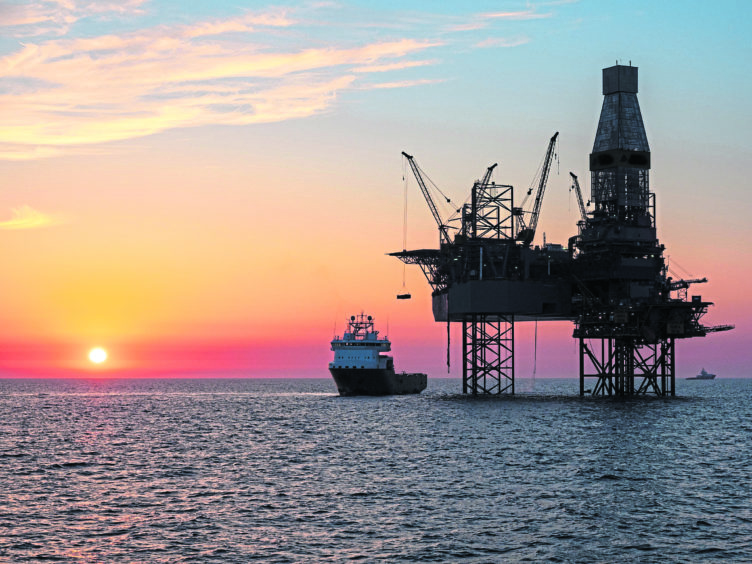 Harassment of women offshore has been branded "unacceptable" as a female engineer shared her experience of facing catcalling while working in the North Sea.
In a widely-shared social media post, engineer Hazel Forgan underlined how she was made to feel "uncomfortable and disrespected" twice on a UK platform, just a week after International Women's Day.
It comes as the Axis Network gender equality group revealed nearly 60% of female offshore workers it surveyed at the end of 2020 had experienced something similar.
Ms Forgan granted permission to Energy Voice to share the post, where several other women commented with accounts of their own experiences.
One industry professional said reaction to the post was similar to the response to a statistic released last month following the murder of Sarah Everard.
That stat, from UN Women UK, showed 86% of women aged 18-24 have experienced sexual harassment in public, and 71% of all women have (previous news reports incorrectly stated this as 97% and 80% respectively).
On her experience, Ms Forgan said: "Not only did this make me feel extremely uncomfortable but I felt disrespected and undermined as a professional.
"This is not the first time I have been made to feel uncomfortable from inappropriate male behaviour offshore and it probably won't be the last.
"However, I have faith the majority of men would not behave this way. The sooner this behaviour is stamped out the better."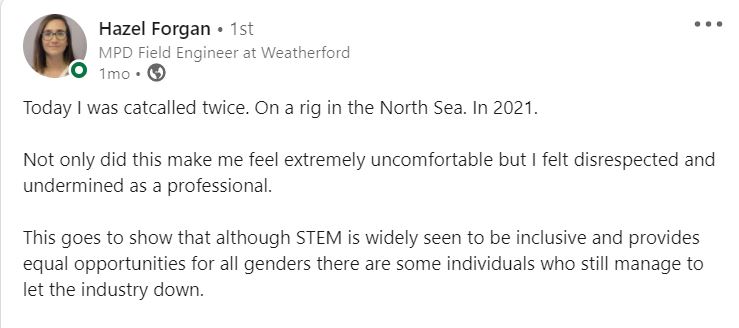 The UK offshore workforce is overwhelmingly male-dominated, with just 3.6% of workers being female according to Oil and Gas UK.
The Axis Network has revealed 59% of female offshore workers it surveyed at the end of 2020 had experienced "some form locker room or boot room chat that made them feel uncomfortable while working offshore".
Sarah Clark, lead for the Axis and Step Change in Safety Inclusive Offshore Working project, said the behaviour, unfortunately, is "relatively common offshore", adding that the industry needs to "collectively raise the bar, calling out unacceptable behaviour and truly embed inclusive practises."
Must be called out
Speaking to Energy Voice as part of a podcast to mark Oil and Gas UK's new report into the state of Diversity and Inclusion in the sector, industry professionals said such behaviour cannot be tolerated.
Erin Ingram, commercial advisor at Taqa, said: "I think the majority of women can totally relate to that similar experience just in their life.
"We've seen the same discussion ongoing in the news in the last couple of weeks following the murder of Sarah Everard, where the statistic was released.
"I saw the same reaction to that Linkedin post as I did online to that statistic. It feels like there's a kind of reluctance to accept that goes on."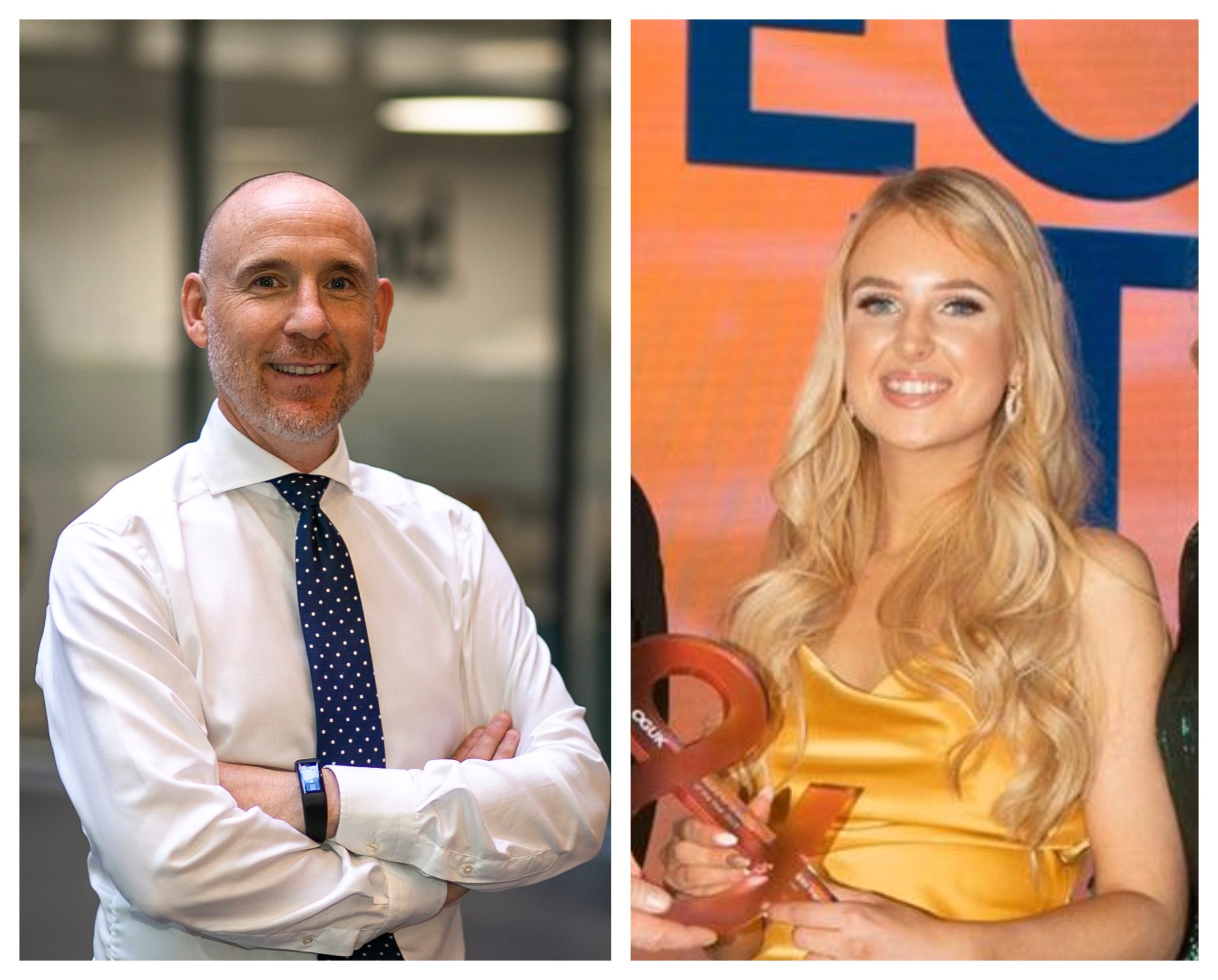 Ms Ingram said harassment should be called out in the same way the industry successfully handles any sign of safety incidents in the offshore environment.
"I know that then puts a responsibility on individuals to take action, and that can be uncomfortable, especially offshore where you're not only working with these people but you're living with them, but I think it is absolutely necessary."
That sentiment was echoed by Craig Shanaghey, chair of OGUK's D&I taskgroup, and president of operations services for Europe, Africa and Middle East at engineering giant Wood.
He said: "We need to create that culture that's safe enough for that kind of behaviour to be called out and dealt with. That takes courage from the workforce to call it out, because we've got a culture there that, obviously, for whatever reason, still deems that acceptable when it is absolutely not."
LISTEN: Building a baseline for diversity and inclusion – EVOL ✕ OGUK podcast
Recommended for you

Can women access sanitary products while working offshore?