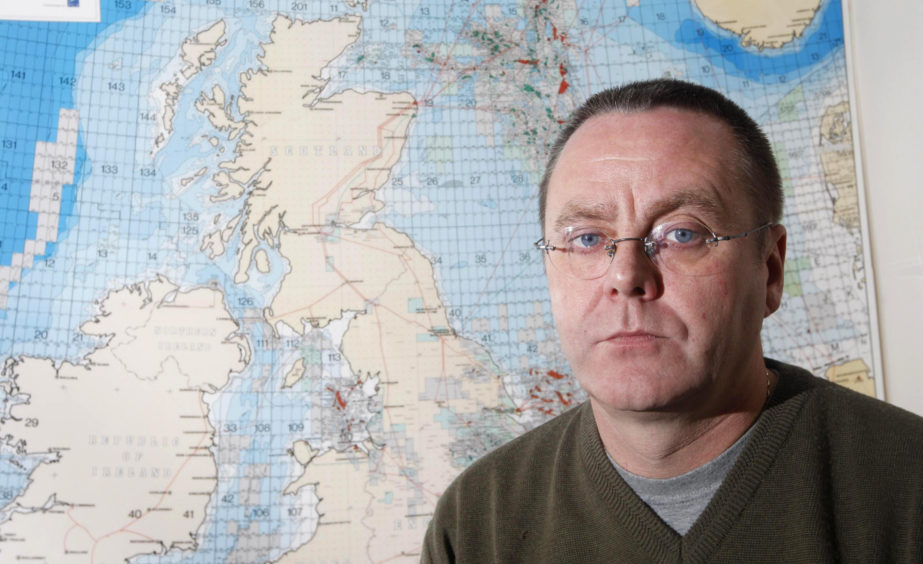 A union boss has joined calls to stop "degrading" treatment of women working offshore in the North Sea.
Jake Molloy, of RMT, said that, with just 3% of UK offshore workers being female, some have "genuine fears" and "can often feel completely alone on an installation with no one to turn to".
He also revealed further shocking behaviour he's been informed of through his discussions with members.
"We need to call out the appalling treatment that female members, not just of RMT, but other unions too, have received offshore", he said.
Mr Molloy disclosed the "absolutely outrageous scenario" where a woman's underwear had "always went missing in the laundry", and said there is "nothing more degrading for female workers offshore".
He said: "I had a young woman in tears in my office about that and she never went back offshore again. She did about six trips and that was it. She couldn't tolerate it anymore."
Mr Molloy, who has been part of the RMT "Oilc" branch since its formation over 30 years ago, spoke after Energy Voice reported last week on the issue of catcalling and harassment offshore.
She never went back offshore again…she couldn't tolerate it anymore.
According to a survey of workers ran by the Axis Network and Step Change in Safety at the end of 2020, 59% of female respondents had experienced "some form locker room or boot room chat that made them feel uncomfortable while working offshore".
Mr Molloy said: "I think for years, and up to the present day, women in this industry have suffered excessive and unwarranted treatment in the offshore sector. Quite appalling.
"There are some good examples. There are some who have lived and worked in the industry for years because they've pushed back and fought back and established themselves.
"I think we've got to recognise that – but they've had to do it for themselves. The support mechanisms just haven't been there for a lot of the woman a lot of the time, and that has to change."
Mr Molloy highlighted certain issues such as accommodation requirements being a potential barrier.
HSE regulations, updated last month, state that men and women cannot share cabins.
These are in place for safety reasons, although Mr Molloy said keeping shifts separate – day shift and night shift – could be a solution which could maintain security while reducing any discrimination issues.
The Norwegian Oil and Gas Association said, for its side of the North Sea, cabin sharing is less common in Norway as most workers are given their own, however there is no ban on men and women sharing cabins.
Mr Molloy said: "If you're the only woman on a rig, the likelihood is you're not going to last long, because they insist you've got to share a cabin with a woman, or else they can't accommodate you.
"Don't discriminate against someone just because of accommodation requirements. It belongs in a different era."Some have fought back and established themselves…but they've had to do it for themselves.
He also said that some managers still "do not take kindly to women challenging them", underlining the issue of sexism in the industry.
Last week, Craig Shanaghey, chair of the OGUK diversity and inclusion taskgroup, and president of operations at Wood, said the industry needs a culture "that's safe enough for that kind of behaviour to be called out and dealt with".
Mr Molloy echoed that, saying: "There's got to be some support mechanisms put in place there when women who find themselves in that scenario can pick up the phone, talk to somebody, get that support, without creating any kind of toxic environment for themselves."
Recommended for you

North Sea union boss predicts 'national strike' across oil and gas industry