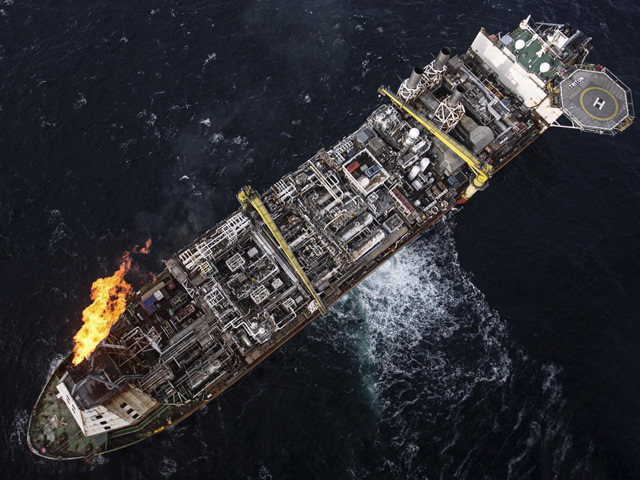 Bosses at Tailwind Energy said the North Sea oil firm's "tremendous" performance during the Covid pandemic had set up a "year of investment" in 2021.
Chief executive Steve Edwards said Tailwind's hedging programme insulated the firm's balance sheet, meaning its investment and acquisition plans weren't compromised.
This paved the way for the company to strike a deal for BP's stakes in the Shearwater field and to complete the acquisition of Decipher Energy, which operates the Orlando field.
Tailwind is also pressing ahead with several organic growth projects, at Columbus, Evelyn and Gannet E.
Columbus, operated by Serica, was delayed by Covid-19, but is back on track, with the drilling of a production well getting underway in Q2 2021.
First oil from Columbus, being tied back to Shell's Shearwater platform, should follow by the end of this year.
Tailwind is developing Evelyn as a one-well subsea tieback to the Triton FPSO, operated by Dana Petroleum, after gaining approval from the Oil and Gas Authority in February.
In parallel with Evelyn, from which first oil is expected in Q4 2022, Tailwind will install a second production pipeline for the Gannet E field.
Output from Gannet E, which also produces via Triton, is currently constrained due to the existing flowline's size.
Mr Edwards said the recent acquisitions and organic growth projects should move the firm to the "next level" of very strong cash flow.
This would give Tailwind the strength to keep growing in the UKCS, where it believes there is "still a rich vein of opportunities".
Mr Edwards was commenting in the firm's accounts for 2020, which showed revenues of $262.9 million, down 28% year-on-year, and Ebitda of $133.5m, 40% lower.
The results reflected the drop in oil prices, partly offset by hedging, and an 11.4% drop production to 14,100 barrels per day, caused by a planned shutdown at Triton and the decline in the Conwy field, which is being sold to Eni.
This reduction was countered by the new Bittern B5 sidetrack well coming on stream in October, producing at initial rates of more than 7,500 barrels per day, above expectations.
The well was completed 30 days early and £5m under budget.
Tailwind said 2020 production performance was "excellent", given the unprecedented challenges of Covid.
The group recorded pre-tax losses of $43m, against profits of $31.3m, as it took an impairment charge of $60.3m, driven by the fall in future oil price forecasts.
Mr Edwards said: "I reflect on 2020 as one of unprecedented challenge for our company, our industry and the world as a whole.
"We responded to the change in circumstance – both operationally and personally – with typical resiliency and positivity that are hallmarks of 'Tailwind people' and one that I am immensely proud of."
Tailwind was founded in 2016 and is backed by private commodities and energy group Mercuria.
Recommended for you

Tailwind confirms first hydrocarbons from North Sea Evelyn field