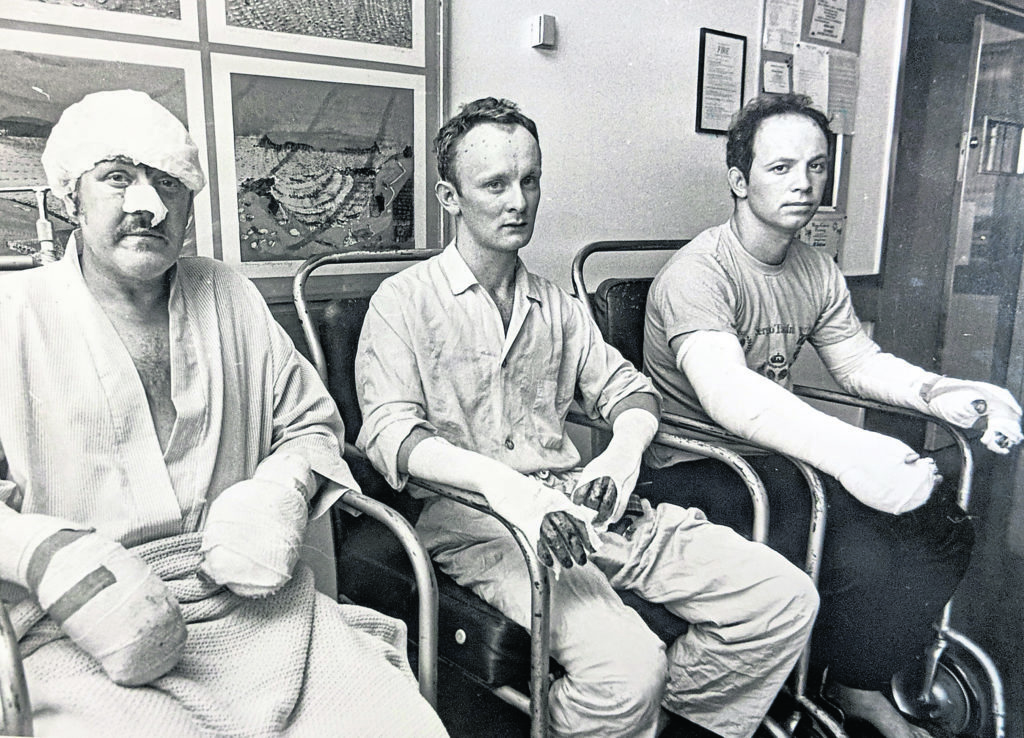 The son of a Piper Alpha survivor has launched a VR safety training initiative to help prevent further industrial disasters.
Marc Reid, a chemist and research fellow at Strathclyde University, launched the virtual reality project, highlighting the benefits of immersive training versus more traditional methods.
His father, Mark Archibald Reid, jumped from the helipad of the rig on that fateful night on July 6, 1988, one of the survivors of what remains the worst disaster in the oil industry's history, claiming the lives of 167 men.
Reid Jr said: "The specific part of the story that mattered there was me thinking about how he managed to escape that disaster when so many others didn't.
"If you quickly move away from Piper Alpha, you can think about any one of 70-plus disasters of a chemical type over the past several decades and you could ask the same question: How is it some people could escape? How was it that others weren't so lucky?
"From that, and given my position at the university, the opportunity came up for me to think 'well how might we try to solve that sort of problem?'"
As a practising research chemist, Mr Reid and his team collaborated with GlaxoSmithKline to use VR to simulate the task of offloading highly-dangerous liquid ammonia from a tanker lorry in storage.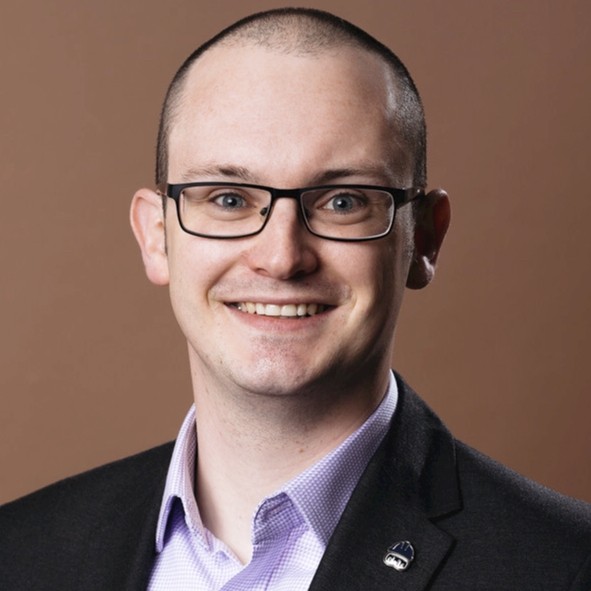 A research paper into the experiment set out the benefits of this method versus a power point training presentation, with VR giving those taking part "as close to hands-on as possible before they're ever hands-on" and "a really immersive, engaging, active version of their training".
Mr Reid said: "Using something like VR in our case was motivated by the question 'could this deliver a higher benchmark of training?'
"GlaxoSmithKline, in their case it's not natural gas, the likes of which was on Piper Alpha, but an ammonia gas leak.
"Their pain point was that they can only ever tell their staff about that accident. They can't properly recreate the conditions of what an ammonia gas leak would be like."
Mr Reid and the team are now looking into creating a VR environment replicating what can happen when things go wrong.
The Uni is also in discussions on turning the project into a commercial enterprise for a range of sectors, with some interest already from oil and gas firms.
"When it comes to actually solving the safety problems, there's much that can be achieved by partly ignoring, partly lifting the mask of those different categories and seeing what the similarities are underneath the hood", he said.
The research looked at more than 160 chemical manufacturing incidents which have taken place since 1940, claiming around 4,000 lives.
Mr Reid, who has also studied the long-term impact of disasters, said the knock-on impact of those incidents will have affected nearly two million people.
His father, who struggled with PTSD all his life due to Piper Alpha, died at just 48.
Mr Reid said the limitations of VR means it cannot yet give people a full understanding of the lasting impacts of such a tragedy on individuals.
However, he added: "It would be foolish of me to miss out the points that VR goes well beyond training and for all sorts of media applications.
"It has been used for documentaries and film-making and other media output so there are ways to connect various applications of VR such that these stories might be told in a different way beyond the sorts of things that I do now, the high impact speaking talking about my father's case.
"That's just one way of doing this sort of thing and it's a case of watching this space to see what comes next because these limitations are not set in stone. It's all about the people at the forefront who are always trying to push beyond what we currently think is possible."
Recommended for you

Piper Alpha anniversary: Survivors 'still suffer from grief some 34 years on'