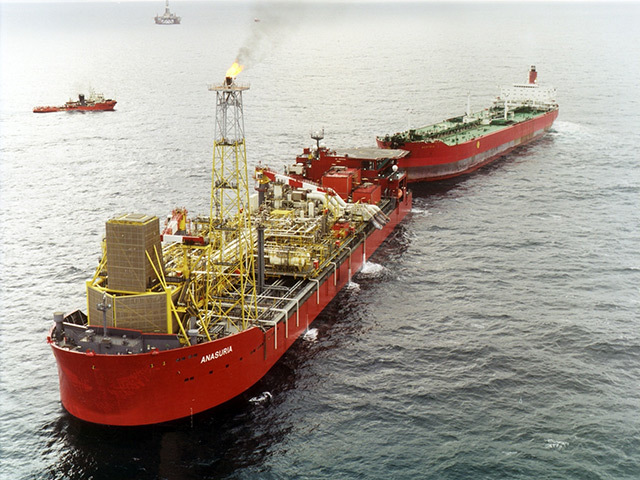 Malaysian firm Dagang NeXchange (DNeX) said it had earmarked £51.4 million for production boosting work at the UK North Sea Anasuria Cluster after completing the acquisition of compatriot Ping Petroleum.
DNeX, an IT and energy sector service provider which has started making its mark in oil and gas, has now wrapped up the £56.5m purchase of a further 60% stake in Ping, taking its holdings to 90%.
The Malaysia-listed firm is funding the deal, first announced in February, with £29m in cash and the rest through the issuance of new shares.
Ping has an office in Aberdeen and a 50% stake in Anasuria Operating Company (AOC), a joint venture with fellow Malaysian firm Hibiscus Petroleum.
AOC operates the Anasuria cluster of fields in the central North Sea, 110 miles east of Aberdeen.
The cluster comprises the Teal, Teal South, Guillemot and Cook fields and is served by the Anasuria floating production, storage and offloading vessel.
Ping and Hibiscus joined forces to buy their stakes in those assets from Shell and ExxonMobil in 2016 for close to £70m.
On completion of its latest North Sea deal, DNeX said being "in the driver's seat" gave it "greater flexibility" to plan and implement longer-term strategies to "realise Ping's long-term growth potential".
At Anasuria, DNeX intends to help pay for the drilling of new infill wells, a "debottlenecking" exercise and facilities improvements over the next five years.
DNeX said Ping, now its subsidiary, had consistently delivered profits and generated positive operating cash flow since it bought an initial 30% of the company in 2016.
In 2018, 2019 and 2020, Ping reported cumulative net profits of £25m.
Ping's interests outside the Anasuria cluster include the Avalon field, also in the central North Sea.
Avalon was expected to be developed as a tieback to an existing platform.
Ping operates and owns 50% of Avalon. Its sole partner, Summit Exploration and Production, is currently marketing its stake.
DNeX managing director Tan Sri Syed Zainal Abidin Syed Mohamed Tahir said: "The shift in investment of major oil players to energy transition and renewable energy sector has presented us with opportunities to acquire mature and producing oil and gas fields at attractive prices.
"Ping's expansion plans will be directed to expand and unlock the potential of other brownfield assets within the UK and Southeast Asia region."
Ping will be led by managing director Encik Zainal Abidin Jalil, a current DNeX executive director who has spent more than 30 years in the oil and gas sector.
He had a long career at ExxonMobil, spanning 28 years in various managerial and leadership capacities.
Robert Fisher, an independent non-executive director of DNeX, will serve as chairman.
Mr Fisher has some 45 years of experience in the oil and gas industry.
He was chairman and managing director of ExxonMobil's subsidiaries in Malaysia from 2003 until 2006, where he oversaw all aspects of US supermajor's business.
Recommended for you

'All systems go' for Ping Petroleum at Avalon field