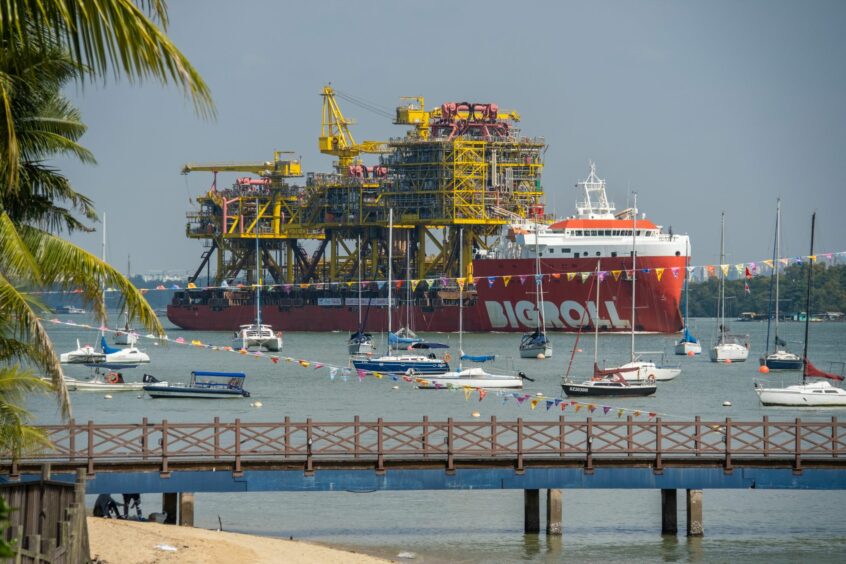 The platform topsides for the TotalEnergies-operated Tyra redevelopment have left Singapore for the North Sea.
Sembcorb Marine has completed fabrication of the facilities, which disembarked from its yard yesterday for the long journey towards waters off Denmark.
The new topsides will replace older platforms at Tyra, which have been running for nearly 40 years.
TotalEnergies envisions the new structures will boost operational efficiency and run for the next 25 years, producing more than 200million barrels of oil equivalent.
Meanwhile CO2 emissions will be cut by 30%, while flaring could be reduced by 90%.
Sembcorp Marine, which is headquartered in Singapore, fabricated two wellhead topsides, one riser topside and two bridges for the project.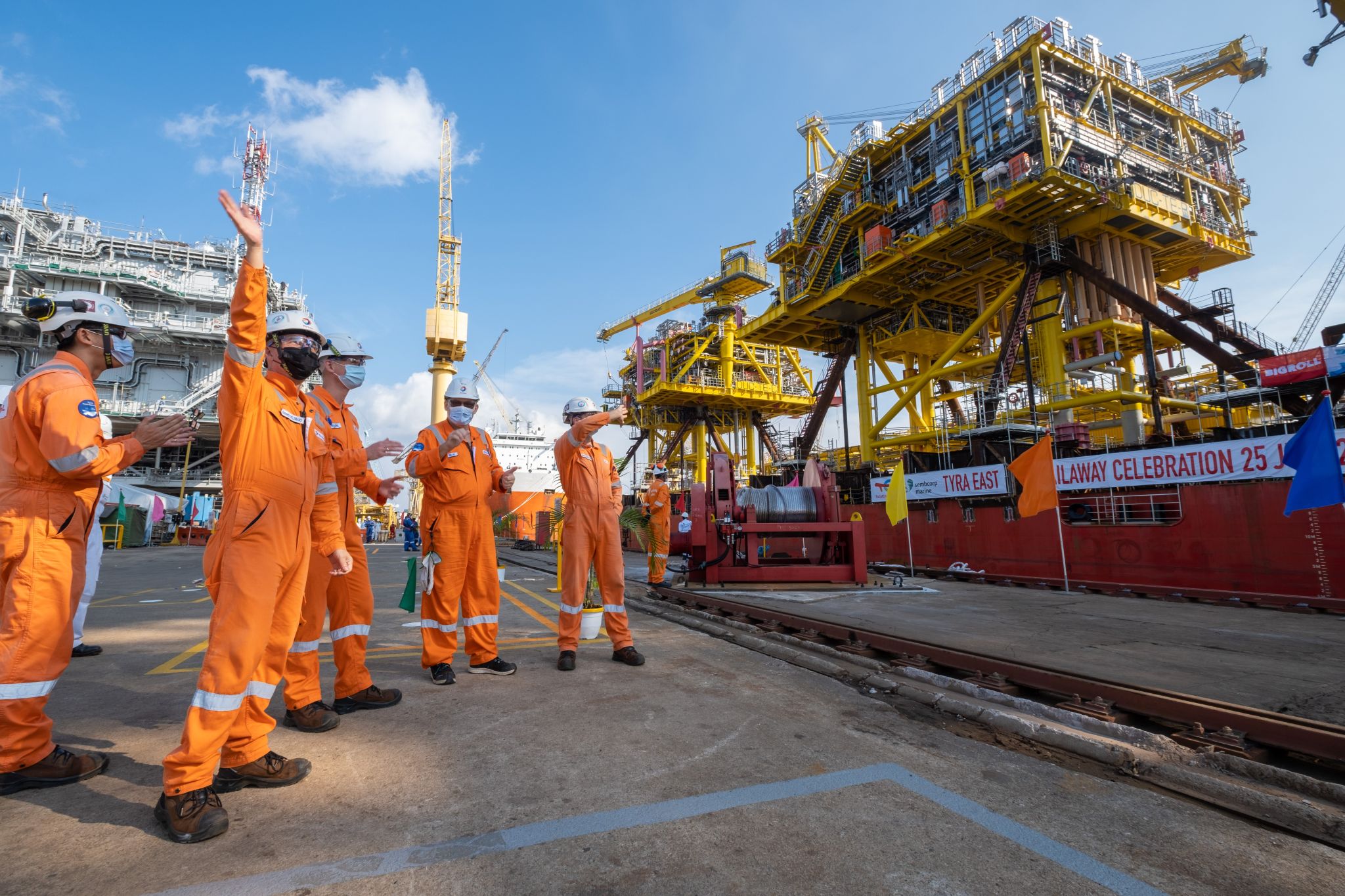 TotalEnergies has contracted the Singapore-headquartered firm for a total of six Tyra topsides and four bridges, with the balance expected to be delivered in 2022.
Morten Hesselager Pedersen, head of the Tyra Redevelopment at TotalEnergies EP Denmark, said, "Today we celebrate the sailaway of the first new Tyra topsides towards the Danish North Sea.
"The sailaway is a result of the good collaboration between Sembcorp Marine, and our site team at the yard in Singapore.
"The Tyra Redevelopment project reaches a key milestone as the topsides are installed later this summer, and we will see the physical contours of Tyra II, which will be the new high tech hub for Danish natural gas and reduce CO2 emissions by 30%."
Around 90% of Denmark's natural gas is processed and sent ashore via the Tyra hub.
A decommissioning campaign in summer 2020 saw the weight equivalent of around seven Eiffel Towers removed from the field in preparation of the new facilities being installed.
Sembcorp Marine head of offshore platforms, Samuel Wong, said: "Amid the multitude of challenges brought on by Covid-19, Sembcorp Marine is proud to have completed the structures safely for our customer.
"The topsides are delivered building on our extensive track record in constructing topside modules and other facilities for the offshore, marine and energy industries."
Recommended for you

TotalEnergies and Japan's ENEOS seal solar power merger deal in Asia