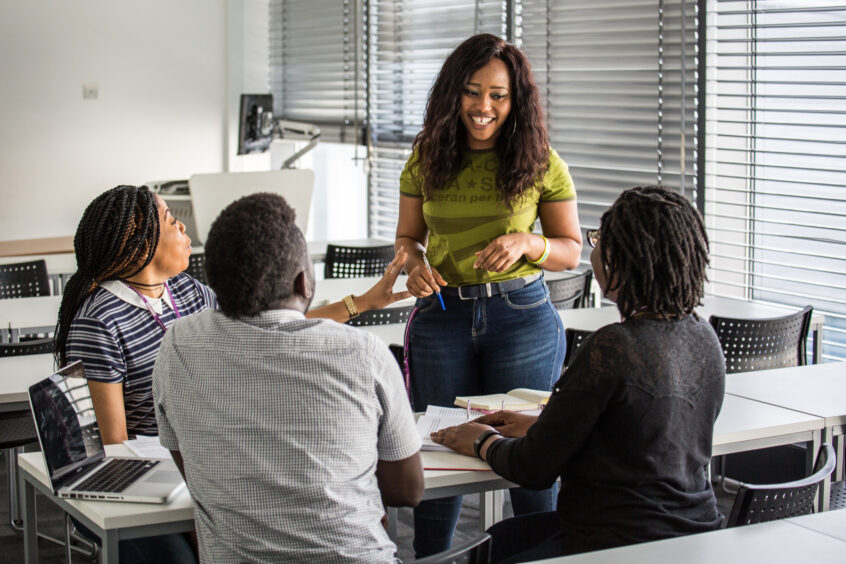 Robert Gordon University (RGU) has been teaching energy courses for 50 years, with the first energy course delivered in 1971, when RGU was still Robert Gordon's Institute of Technology (RGIT).
RGIT pioneered some of the ground-breaking courses that were specifically designed for the offshore industry. The University staff were also involved in carrying out extensive research and consultancy work for oil and gas companies.
The University has had a deep and lasting impact on the offshore industry through many of its contributions. Aside from producing outstanding graduates and a successful educational game – the 'Bruce Oil Management Centre', RGU was involved in the establishment of the Offshore Survival Centre which eventually grew into the world's largest provider of safety training for offshore oil and gas workers.
Since then, the University has significantly evolved, offering a range of demand-driven, energy related Master's degrees across a variety of subjects including business, computing, engineering and law.
BUSINESS
The University's Aberdeen Business School which has won the Business School of the Year (The Times Higher Education Awards 2020) accolade, offers highly relevant and specialist energy related business and finance Master's degrees. Recognised internationally and accredited by bodies such as CIPD, IOSH and others, these courses are practical, relevant and designed in partnership with industry.
COMPUTING
The energy sector is highly competitive and it is undeniable that the use of information technology plays a vital role in the success of a company. As a result, there is a high demand for professionals who can apply IT solutions to problems faced within this industry. The MSc IT for the Energy Industry course has been developed to bridge this gap and provide training in software development tools and techniques, IT service management and geoscience, including renewable energy.
ENGINEERING
Studying an energy related engineering degree at RGU will allow you to gain access to practical knowledge that's current and relevant, as well as skills and confidence that will take your career to the next level. The courses are delivered by academics and industry professionals who are experts in their fields and offer valuable insights, teaching and industry contacts.
LAW
Legal expertise is a valuable asset in being part of the Energy Transition process. This is why two of RGU's Master's courses are specifically designed as Energy Law courses. Accredited by the Energy Institute, the courses explore key issues around energy, the environment, sustainable development, licensing, contracts, climate change law and policy among others.
Studying an energy related course will allow you to make an impact in a highly competitive market, with generations to come benefiting from the efforts of today's experts. If you are interested in studying an energy related Master's degree at RGU, you can be assured that you will gain the most up-to-date knowledge, skills and confidence that will advance your career. Many of the courses offer flexible study modes including full-time, part-time, on-campus and online, so you can fit your studies around your life and work commitments. Find out more: www.rgu.ac.uk/energy-masters.
Recommended for you

North-east oil industry needs to enhance 'narrative' or risk a 'brain drain'