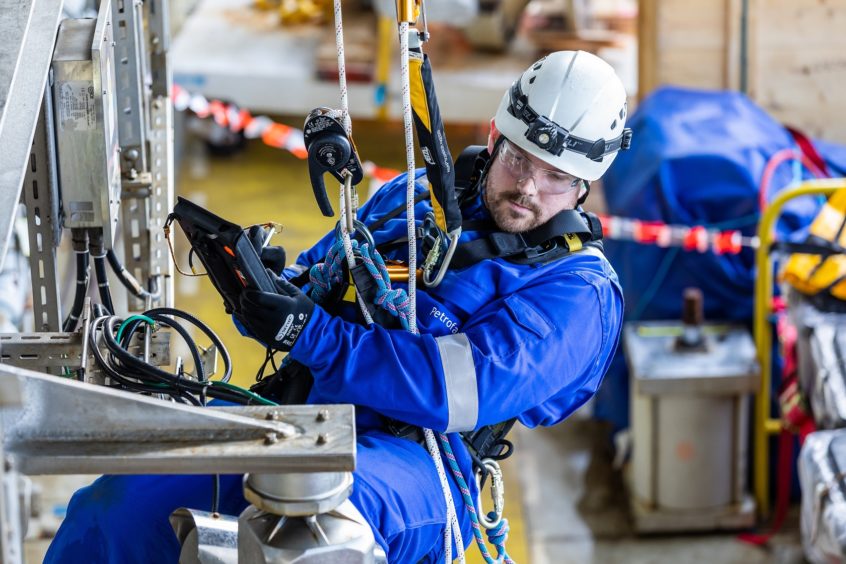 A new collective bargaining agreement covering thousands of North Sea workers will deliver a 2.32% pay rise from the start of next year.
The Energy Services Agreement (ESA), signed by 14 companies, includes a so-called rate adjustment mechanism, which has been used for the first time.
It automatically calculates changes to earnings using a formula based on average inflation as well as oil and gas prices.
The tool removes the need for the annual and often lengthy pay negotiations, freeing up time for "value-adding" activities.
OGUK ESA manager Irene Bruce said she hoped more companies would sign up to the deal, which sets minimum terms for offshore crews.
It replaced the Offshore Contractors' Partnership Agreement (OCPA), which was dissolved at the end of 2020.
ESA signatories include Aker Solutions, Altera, Brand, Kaefer, Muehlhan, Navitas, ODE, Oleochem, Petrofac, Ponticelli, Semco Maritime, Stork, Wood and Worley, along with the GMB, RMT and Unite trade unions.
Ms Bruce said: "The implementation of the rate adjustment mechanism to calculate the minimum base rate of pay is another landmark moment in the journey of the Energy Services Agreement.
"It allows us not only to provide clarity and transparency for the offshore workforce but allows companies to focus on their core activities in the North Sea."
John Boland, regional officer at Unite, said: "The Energy Services Agreement is a new way of working that brings all parties together to resolve the challenges facing the industry and our members and ensures that through their trade unions they are treated fairly and rewarded for their efforts.
"Today the first pay increase under the agreement has been announced at 2.32%, which is in line with other national increases, and shows that the rate adjustment mechanism can deliver just increases, without months of negotiations and disputes.
"We now look forward to seeing this increase implemented on January 1 2022."
The ESA has the support of the operator community.
Mike Killeen, vp of operations at Serica Energy, said: "Serica are in support of the Energy Services Agreement. We appreciate the positive impact a stable environment provides to employees and employee relations, and the benefits to safety and productivity when people are fairly compensated and treated.
"Having all parties linked to the swings in commodity prices via a known rate adjustment mechanism we believe is more efficient, transparent, and easily understood.
"We also believe that this helps promote stability and predictability for costs in the basin both for operators and the supply chain."
Recommended for you

North Sea workers end trade dispute after securing £9,000 pay rise