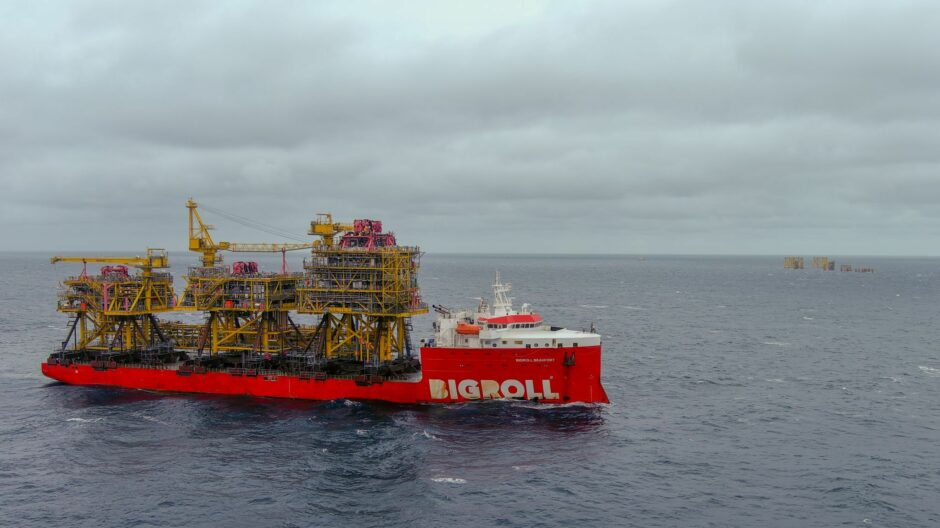 The first set of new topsides for the TotalEnergies Tyra redevelopment in Denmark have completed their 10,000-mile voyage from Singapore.
They made their arrival at 6.45am local time Sunday on the Big Roll Beaufort vessel.
Head of the Tyra redevelopment, Morten Pedersen, said work will soon start on installing the topsides using Heerema's Sleipnir heavy lift vessel, moving the equivalent weight of 15 jumbo jets.
The Tyra topsides made their sailaway from the Sembcorp Marine yard in Singapore just over a month ago.
The new topsides will replace older platforms at Tyra, which have been running for nearly 40 years.
TotalEnergies envisions the new structures will boost operational efficiency and run for the next 25 years, producing more than 200million barrels of oil equivalent.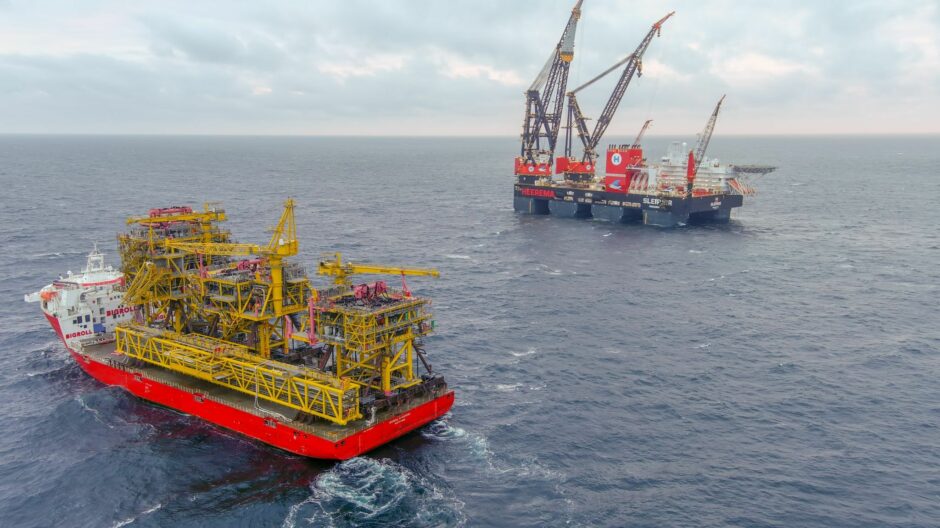 Meanwhile CO2 emissions will be cut by 30%, while flaring could be reduced by 90%.
Sembcorp Marine, which is headquartered in Singapore, fabricated two wellhead topsides, one riser topside and two bridges for the project.
The remainder of the order, totalling six topsides and four bridges, is expected to be delivered next year.
Around 90% of Denmark's natural gas is processed and sent ashore via the Tyra hub.
A decommissioning campaign in summer 2020 saw the weight equivalent of around seven Eiffel Towers removed from the field in preparation of the new facilities being installed.