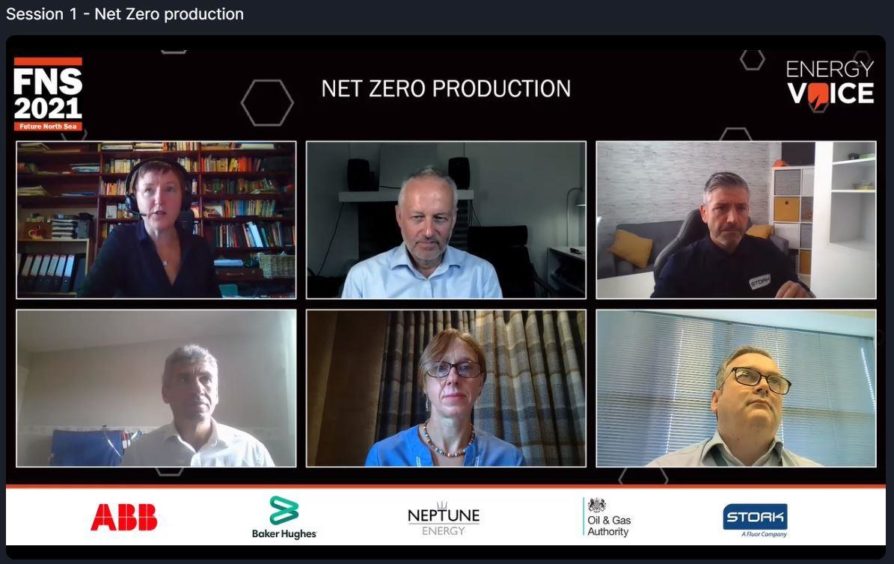 There are "hard truths" facing the future of the North Sea and the global oil and gas industry on the way to net zero, a key industry event has heard.
The Future North Sea online conference, hosted by Energy Voice, heard on Monday that the supply chain needs to respond on numerous fronts to help mitigate climate change.
Gary Fines, executive project director at Baker Hughes, said the industry's 2050 net zero targets would be missed without "major acceleration", so ensuring oilfields are as efficient as possible while also investing in new technology are key tasks for the supply chain going forward.
He added that reliance on hydrocarbons "will not disappear" even in the most aggressive of energy transition scenarios for the next 30 years and that partnership and collaboration, including with government, is vital to reaching net zero.
"At Baker Hughes, we see three hard truths that are relevant to the future North Sea as much as they are relevant to the industry globally", he said.
Echoing this, ABB market development manager Alan D'Ambrogio said creating a "balance" between extending the life of current assets and building up new, low-carbon areas like hydrogen, offshore wind and carbon capture and storage (CCS) is an important focus.
Other areas like ensuring asset integrity, issues with which cost the North Sea 14.7million barrels in 2017, will also be crucial, as Stork senior business unit manager for integrity services Andy Dodds highlighted.
Alexandra Thomas, managing director of Neptune Energy's UK business, discussed the company's active work around the planned DelpHYnus hydrogen scheme in Lincolnshire, and aims to electrify its major gas asset, Cygnus.
On government partnership, she told moderator Brenda Wyllie, of the OGA, that the recently-signed North Sea Transition Deal is "more than a vote of confidence", adding that it is a "recognition of the role the oil and gas sector has to play" on net zero.
Asmund Maland, group vice president of subsea and offshore power for oil and gas at ABB, discussed the lessons that UK firms can learn from projects ABB has supported in Norway to electrify offshore assets.
He said: "It is quite difficult to coordinate and make a project happen, however we did make it happen in Norway a few times.
"The Johan Sverdrup is a big asset with surrounding assets and we were able to include them in the same scheme and, of course, the economics normally improve if you are able to do that.
"There is a lot of discussions (in the UK) now on what are the best concepts and so on, but there is an urgency to take some decision and get it going."
Recommended for you

UK gas specs widened in bid to boost North Sea supplies