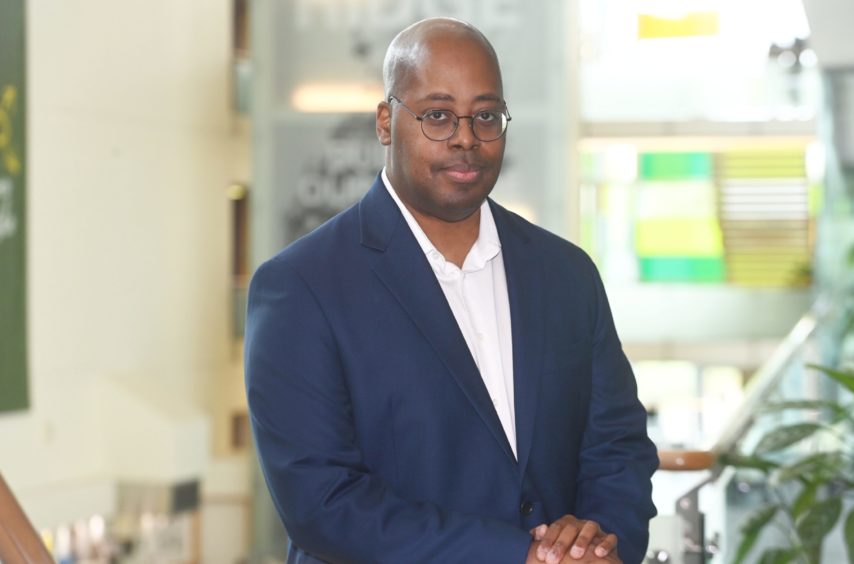 A senior oil and gas figure says more companies need to take diversity and inclusion "seriously" in order to drive real change in the sector.
Emeka Emembolu, BP's North Sea boss, says there are "a lot more people of colour" in the industry than there were when he started at the supermajor over 20 years ago.
But "across the board", he stressed that there is "still a lot" that needs to be done to give people from black and minority ethnic backgrounds more opportunities.
Last year, Oil and Gas UK created the first ever diversity and inclusion index, showcasing the work to be done for a sector which has "historically struggled to reflect the diversity of the workforce as a whole".
Mr Emembolu joined BP in 1998 after graduating from Sheffield University with a degree in biochemical engineering.
Since then he has worked for the company across the world, including in Angola, Alaska, North Africa and the US.
After a spell in Houston as vice-president of reservoir development, Gulf of Mexico and Canada, he moved with his family to Aberdeen in July last year to take up the North Sea job.
Speaking at an online event organised by AFBE-UK Scotland, a social enterprise that supports aspiring engineers, particularly those from black and minority ethnic backgrounds, Mr Emembolu shared a story from when he first started out at the oil giant.
"When I joined BP I worked at the Grangemouth refinery for a while. We were doing some diversity and inclusion things and there was a chart that had been put up about racial diversity.
"It was a pie chart that had one line and somebody said to me, that must be you – there weren't enough numbers for it to be notable."
Reflecting on changes within the company, and industry more widely, since then, Mr Emembolu said: "There are a lot more people of colour and there are a lot more women.
"But I would say that, across the board, there's still a lot to do to give people of different colours more opportunities.
"There aren't a lot of senior people of colour who are in the types of roles that I'm doing in the UK. What can be done? I think more companies need to take it seriously."
For BP's part, Mr Emembolu said the company is "trying to lead by example".
He acknowledged that while "we don't get everything that we could right", BP has "made it a priority" to do more in diversity and inclusion.
And "over the last few years", Mr Emembolu says that's something that "more and more" companies are focussing on, though change is something that will still "take time".
On what can be done to accelerate it, he said: "A big thing is to discuss the issue and to put it on the agenda. It's not comfortable to do that, but it's the right thing to do."