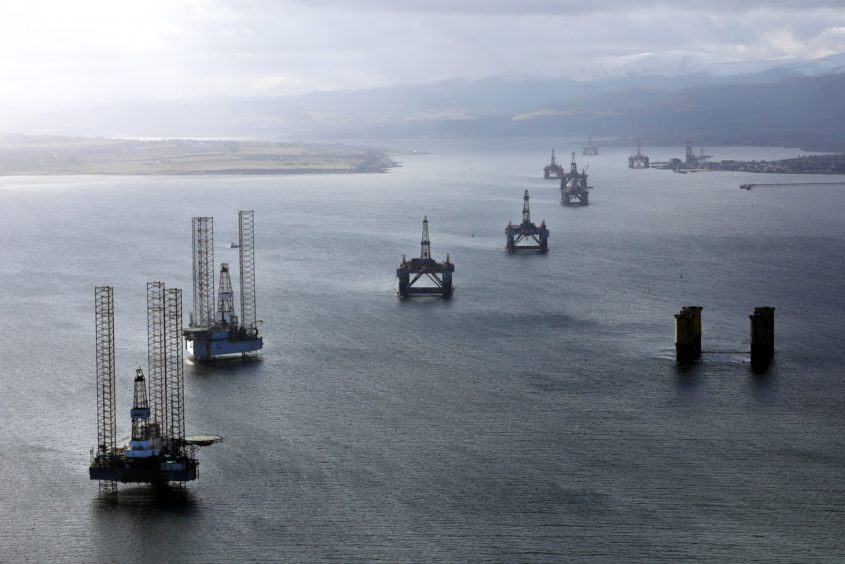 A senior oil and gas figure has warned the industry that its social license to operate is "barely holding out".
Brenda Wyllie, Northern North Sea and West of Shetland manager at the Oil and Gas Authority (OGA), said the sector has been "very much in the spotlight" recently.
The main "source of controversy" is whether new oil and gas fields are given the green light, as concerns about climate change ramp up.
Much of the debate has revolved around Siccar Point Energy and Shell's Cambo field, west of Shetland.
But as the UK currently finds itself in the middle of a gas and fuel crisis, Ms Wyllie says there's a "real opportunity" to discuss the future of exploration and production.
Speaking during Oil and Gas UK's Legal Conference on Tuesday, she said: "Demand for oil and gas within the UK remains until 2050 and that is a real, compelling case for us to maintain hydrocarbon production.
"Oil and gas meets three quarters of the UK's energy demand and energy consumption. We shouldn't lose sight of hydrocarbons being used, not only for heat, power, and transportation, but also in the petrochemical and feedstock industry.
"Plastics, detergents, antifreeze, solvents and cosmetics are all derived from hydrocarbon products and we're not awash with oil and gas, we don't have too much of it."
Delivering on commitments
According to OGA analysis, domestic gas production has "less than half" the carbon footprint of imported liquefied natural gas (LNG).
Ms Wyllie said the UK can't "simply turn off oil and gas", but that it can produce it in a "much cleaner way".
It's therefore on industry to "step forward" and deliver on the commitments set out in the North Sea Transition Deal.
Key improvements are already being made, and flaring volumes decreased in 2020 from previous years, Ms Wyllie said.
She added: "The license to operate is about operating well; making sure that the industry has a good future as long as companies do the right thing."
Operational Emissions
Central to that will be axing operational emissions from oil and gas production, and Ms Wyllie said the OGA expects "new field approvals" to come with consideration to net zero.
That could potentially be pre-investment to ensure that electrification of assets can occur at a later date.
There is also a focus on "stewardship of existing assets" to make sure the focus on "emission reduction and performance improvement" exists.
CCS – The Time is Now
Ms Wyllie also stressed the importance of companies thinking about carbon capture and storage (CCS) from the "beginning of an asset lifecycle".
She said: "For CCS, the time is now. I think it is going to be a huge contributor to carbon abatement – it's essential.
"The UK has some of the leading storage potential assets within the world and there's lots of interest from industry here. We're seeing a real rise in activity.
"Not only do we have world class assets, but we have world class people. We have the core skillsets to deliver these projects with the subsurface knowledge and understanding in the oil and gas industry."
She added: "Three carbon storage licenses are currently being stewarded towards gaining a permit and three more are currently being assessed by the OGA."
Recommended for you

North Sea firm EnQuest eyeing 'significant infrastructure reuse' to deliver CCS