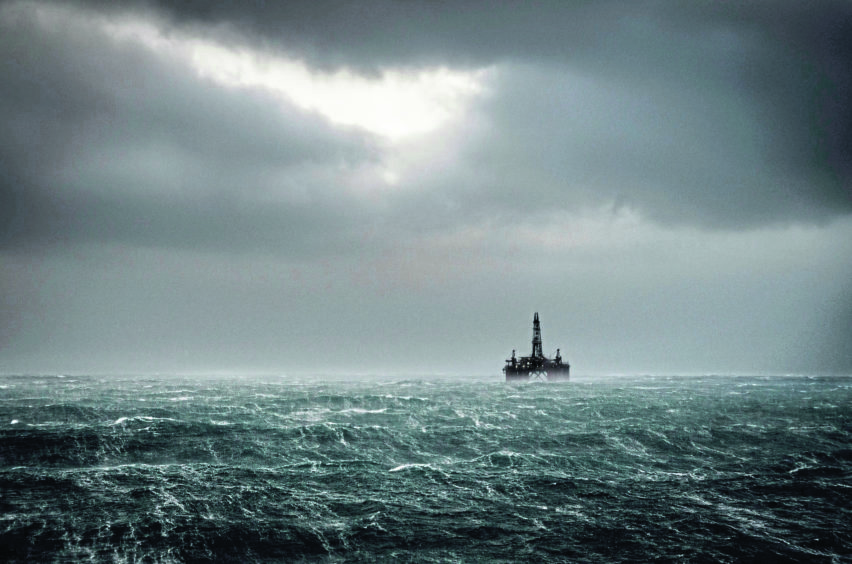 The cacophony around Cambo could throw a "huge spanner" into the works with regards to investment appetite in the North Sea, an industry expert has said.
Mike Beveridge, vice chairman at investment bank Piper Sandler, says the debate currently raging in the UK about the proposed field has threatened the region's reputation as a "stable basin".
Speaking at Energy Voice's Future North Sea event on Monday, he said that, up until recently, the UK North Sea was seen as "very attractive" globally.
But he stressed that the industry is up against some "serious energy transition headwinds" that could put that at risk.
In recent weeks, Cambo has been at the epicentre of a political and societal debate in the UK about the future of oil and gas production.
Many people are calling for the planned development west of Shetland to be blocked amid increasing concerns about the impact of climate change.
Cambo has been a particularly contentious issue given the UK's hosting of the COP26 climate change conference in Glasgow in November.
As energy is a reserved matters, the final decision on the project – which could yield as many as 255 million barrels of oil over its lifetime – lies with Westminster.
Siccar Point Energy is operator of the field with a 70% stake – the remaining 30% is held by Shell.
Mr Beveridge said that while the "macro picture" for the oil and gas sector is looking good, "challenges" remain, particuarly in the UK North Sea.
He said: "Before Covid, we were moving into a new phase in our industry. We saw emerging operators coming in and capital was being allocated in the UKCS. It was seen as a stable basin with relatively low lifting costs and a well understood regulatory regime.
"It's fair to say that the political noise around Cambo has thrown a huge spanner in the works. To quote a private equity energy industry veteran, we've moved seamlessly from excitement to despair – I think that sums up things quite nicely.
"That really could have a potential impact on investment appetite in our basin."
Mr Beveridge also described calls to end North Sea production as "nonsensical", adding that it does "nothing to reduce UK demand" for fossil fuels or reduce the global carbon footprint.
While remaining optimistic that "common sense will prevail" and Cambo will be given the green light, Mr Beveridge added that if it were blocked, the UK would be "massively handicapped".
During the session, David McEwing, an energy partner at Addleshaw Goddard, reiterated many of the same concerns about the future impact of current political debate.
He said that in ongoing "upstream deals", Cambo is "raising a huge amount of uncertainty" amongst companies about the potential impact on assets.
Question marks currently exist about the ability to get permits, how assets will be developed and if they will reach field investment decision, Mr McEwing said.
He added: "Common sense must prevail and we have continuing requirements for oil and gas. There's a rising requirement for gas in particular given the movement away from oil."
Despite concerns about the impact of uncertainty on the North Sea, Neivan Boroujerdi, principal analyst at Wood Mackenzie, insisted the region still has a story to tell.
He said: "The UK still has a lot to deliver in that west of Shetland area. It still has a lot to deliver in some of those producing assets in the central North Sea that can be electrified to deliver low carbon barrels.
"There's still more to play for but it's a much more challenging environment, that's for sure."
Responding to a question from session moderator Mike Tholen, Oil and Gas UK's (OGUK) sustainability director, on the Cambo issue, Mr Boroujerdi said: "It's prompted a discussion, and that's a good thing.
"If we were to be in the situation where we just get the project over the line against a backdrop of heavy public scrutiny, that's not going to work for the basin because it's not just Cambo. If you look beyond that we've got Rosebank in 2023 and Clair South potentially coming after that.
"Then, the focus will begin to turn from oil to gas where you've got big projects like Glengorm and Isabella. It's a good thing we're having this discussion and that there's a platform for the industry to get its point across."
Recommended for you

Petrofac workers on BP North Sea assets begin fresh round of strikes