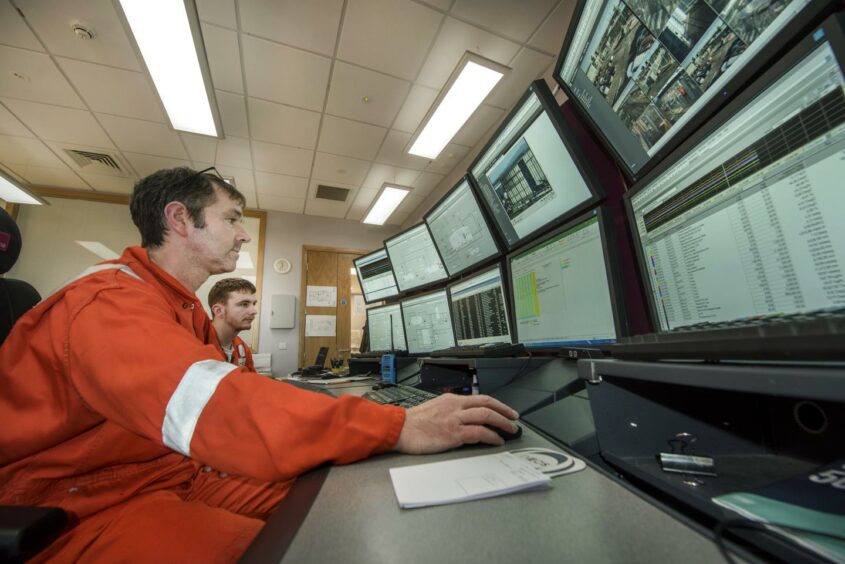 Ineos FPS will partner with Opex Group to deploy artificial intelligence technology at its Kinneil Terminal in Grangemouth, as part of its drive for emissions reduction.
Data analytics company OPEX Group will work with Ineos to deploy its emissions.AI software, which optimises industrial facilities to deliver lower carbon emissions.
Ineos FPS, the unit of the energy and chemicals giant which manages the Forties Pipeline System, said the AI system will help calculate the lowest achievable emissions at the site.
It does so by learning from information received from "hundreds of data points" across the various site processes, and will constantly evaluate what can be done better. By monitoring energy use, Opex says it can help pinpoint opportunities to minimise fuel and power consumption and further optimise plant operations.
The company believes that once the software is fully integrated, it could help identify up to a 10% reduction in existing emissions, with further opportunities thereafter.
Deployment of the technology follows INEOS' announcement to reduce greenhouse gas emissions from its operations in Grangemouth by more than 60% by 2030, en route to net zero emissions by 2045, via a £1 billion investment programme.
Ineos added that it is already making other "significant investments" in emissions reduction projects at Grangemouth, alongside emissions.AI. This includes a new energy plant, which is due for completion in late 2023.
Chief Executive Andrew Gardner INEOS FPS said that the "installation of the emissions.AI software takes energy management to a new level, that will lead to significant CO2 savings."
"Across our organisation we are embedding a culture of carbon awareness, including as part of daily operations. AI will assist our teams in unlocking immediate operational emissions savings by making emissions data instantly available to them."
Opex chief customer officer, Chris Ayres, said that the company was "delighted" to support INEOS in its emissions reduction efforts.
"Turning existing operational data into actionable emissions intelligence will give Ineos FPS' teams access to the information they need to drive faster and better informed operational decisions, and get after day-to-day emissions savings opportunities," he added.
Recommended for you

Craig International lands INEOS FPS contract potentially worth over £20 million