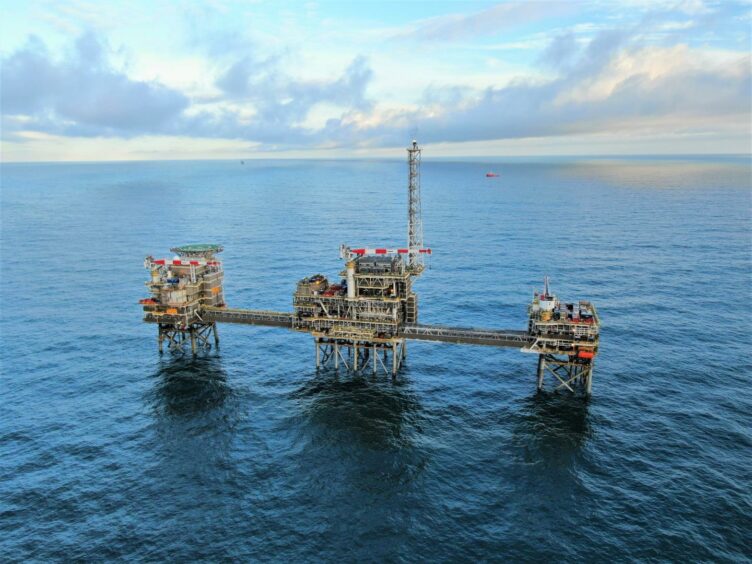 People are being encouraged to "spare a thought" for the thousands of offshore workers spending the holidays away from their families in order to keep the UK running.
Millions are preparing for a more normal Christmas day this year after the disruption of 2020, with the turkey roasting, fairy lights flashing and radiators keeping homes warm.
But for around 9,000 oil and gas workers – on whom the nation's power needs rest – tomorrow will be business as usual.
It's their job to help supply the UK with the 400 million cubic metres of gas it uses on average each winter day to cook food, heat homes, run industries and fuel the power stations that make electricity.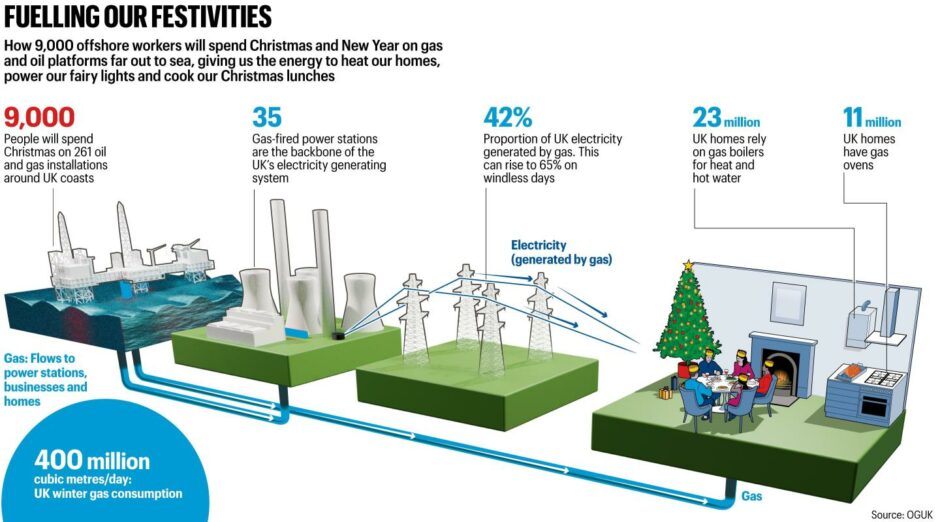 In the last week low wind speeds have meant that more than half of the UK's electricity has been generated using gas.
The cold snap means that more than 22 million homes – about 86% of all households – are reliant on the fuel for heating and hot water.
Offshore workers will also be helping to protect homes from the energy shortages that have plagued much of Europe recently.
About 11 million homes in the UK have gas ovens and an even greater number of homes – around 24 million or 85% – rely on gas for heating.
The hydrocarbon is also used to generate more than 40% of all the UK's power, on average.
One of many
One of the thousands spending Christmas day dozens of miles out to sea is Mike Carling, offshore installation manager for Neptune Energy's Cygnus Alpha gas production platform in the southern North Sea.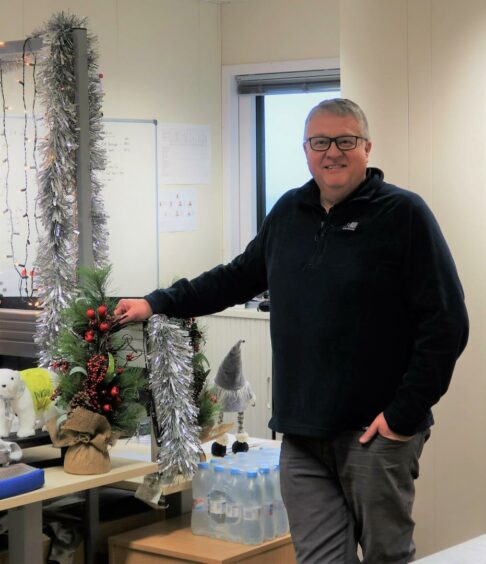 The installation supplies 6% of the UK's gas via a pipeline that comes ashore at Bacton in Norfolk – the structure of the network means it will be used to power around 1.5m homes in London and south-east England.
Neptune, which has bases in London and Aberdeen, also operates the Gjoa platform in Norway.
It feeds its gas to the St Fergus terminal, near Peterhead, from where it supplies Scotland and northern England.
It also means Mike, 55, whose home is in Redcar, near Middlesbrough, will be spending Christmas away from wife Vicki, his two young children, Luke and Lucy; three grown up boys, Matthew, Chris and Joe; and one grandson, Ollie.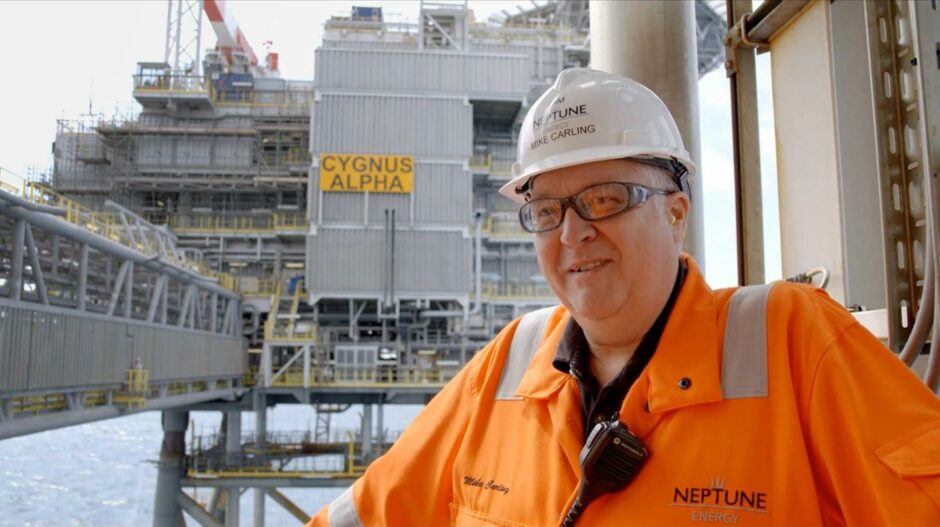 He said: "For many workers, spending Christmas and/or New Year's Day offshore is a regular occurrence, but it's likely there will always be one or two who are spending the festive period away from family and loved ones for the first time.
"This is where the terrific camaraderie on Cygnus comes into its own, and the crew take special care to look after everyone and keep up the spirits of anyone who's new to the experience.
"Some will celebrate Christmas with the family after they get back onshore, so it's more of a case of postponing the festivities rather than missing out.
"Ultimately, we know we're doing an important job, making sure everyone has the energy they need to celebrate Christmas, cook their dinners and enjoy time with their friends and family.
"It is something of which the offshore workforce can be rightly proud."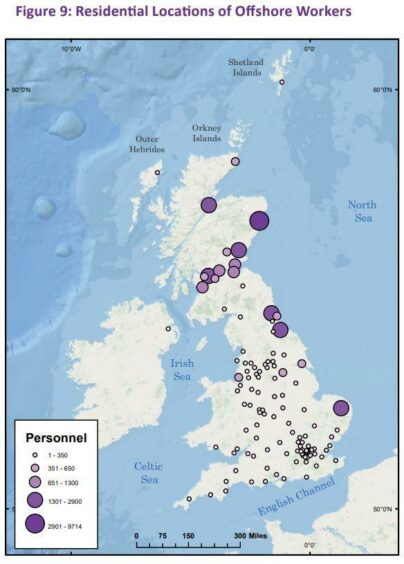 An Oil and Gas UK (OGUK) survey of offshore workers, published this year, found that about 27,000 people are directly involved in oil and gas production, meaning they work largely offshore, on rotas.
They come from all over the UK but with particularly strong concentrations in some areas, including Aberdeen, Dundee, Glasgow, Edinburgh, as well as the north of England.
How much will the UK be relying on gas supplies this Christmas?
●In 2020 the UK consumed 74 billion cubic metres of gas.
●This equates to about 1,100 cubic metres of gas for each of the UK's 65m citizens.
●Over the last year gas-fired power stations provided 41% of the UK's electricity, with much more on occasion to cover when the wind drops.
●There are more than 250 manned offshore oil and gas installations around the UK, crewed by 9-10,000 people at any one time
Where does it come from?
●The UK continental shelf – which includes the North Sea – provides half of UK needs.
●In 2020 27 billion cubic metres of gas were imported from Norway by pipeline.
●Another 18 billion cubic metres were imported as liquefied natural gas, half from Qatar and the rest from America and other countries. Some of this gas flows out again.
●UK Gas prices have soared by 520% this year, including an 8% rise on Monday this week – mostly linked to Russia's decision to cut deliveries to Germany through the Yamal-Europe pipeline to very low levels.
A Christmas day offshore
While many will be looking forward to a slow, indulgent Christmas morning, workers on Cygnus will start their day as normal at 6am.
The crew will typically focus on safety-critical work or dealing with any new, emerging issues.
Most of the workers will have the opportunity for some downtime later in the afternoon, with a festive lunch prepared by Cygnus' catering crew.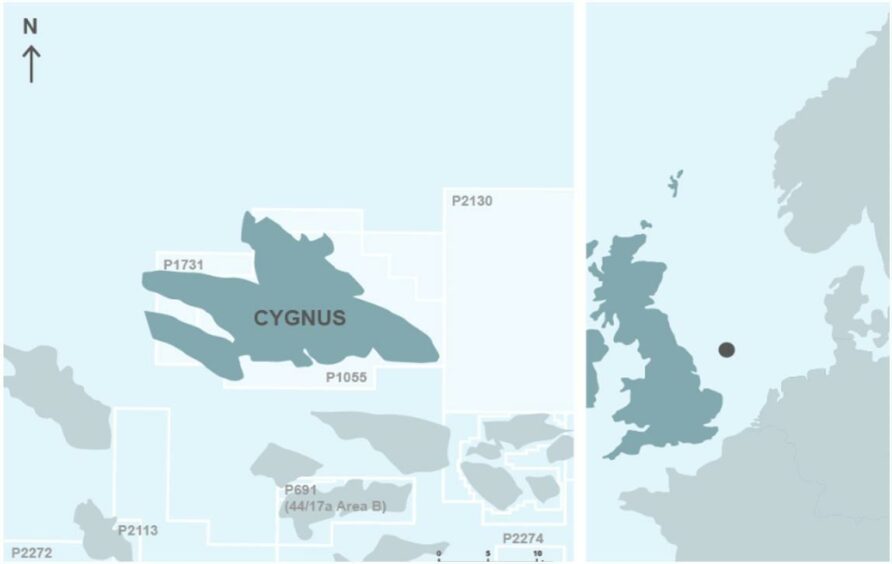 Turkey, goose, beef and all the trimmings will be on the menu, with a customary 'Secret Santa' penciled in for afterwards.
Everyone has access to phones and many will take the opportunity to phone their children, family, friends and partners and wish them a merry Christmas.
Deirdre Michie, OGUK's chief executive, said: "Our offshore workers are the invisible but vital crew whose efforts provide the energy to keep our homes cosy, power our ovens and Christmas lights, and even our new games consoles.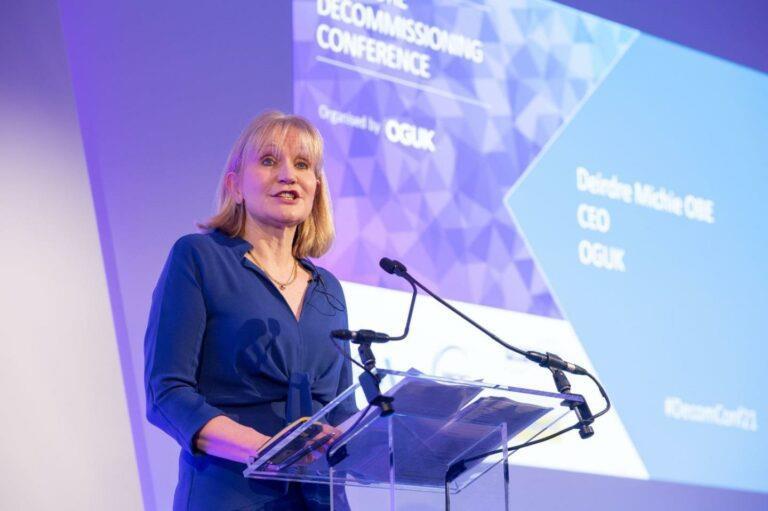 "As the rest of us enjoy Christmas we ask everyone to spare a thought for the 9-10,000 people working on oil and gas installations far out in the North Sea who will spend Christmas away from their families to make sure that energy – in the form of gas and oil – keeps flowing."