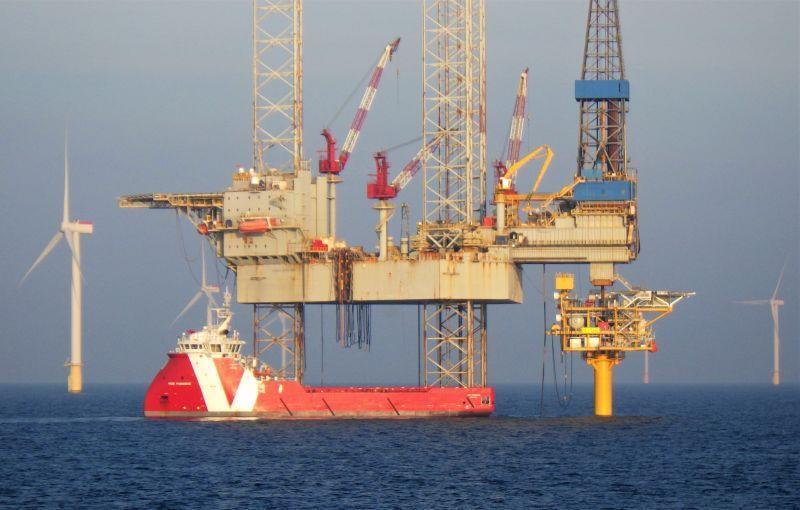 North sea operator IOG has successfully spudded the first development well at its Southwark field, following delays caused by technical issues with an underwater remotely operated vehicle earlier this week.
Initial plans would have seen the well drilled on the weekend of December 18-19, however in a 29 December update the company said this had not been possible, due to "repeated technical issues" with an underwater remotely operated vehicle (ROV).
The ROV is needed to survey the Noble Hans Deul rig's spud cans and to ensure it is correctly aligned.
In order to address the issue a second, higher specification ROV, together with spares and additional personnel, were mobilised to the rig.
With this equipment in place, the well was spudded at 21:00 on 30 December, IOG reported on Friday.
It was the latest in several delays to the operator's schedule, after work at the field stopped in October after an "issue" was uncovered on the leg of the Noble Hans Deul. The resulting repair work required equipment and personnel from the Middle East and Asia to be brought in to amend the issue.
The rig was remobilised in Dundee on 3 December and initially jacked up at the Southwark Platform on 9 December.
First gas is now expected at Southwark in mid-2022, after the planned installation in Q1 2022 of the 6km Saturn Banks pipeline extension to the Southwark platform, IOG said.
The Noble Hans Deul is then scheduled to move on to drill the Goddard and Kelham North/Central appraisal wells while analysis of reservoir and production data from Southwark development wells 1 and 2 will inform plans for Southwark 3.
CEO Andrew Hockey said: "We are pleased to have overcome the technical issues with ROV equipment and to have completed the spud can surveys needed to allow us to spud the first development well at Southwark, another important step for IOG in delivering our Phase 1 project.
IOG has a 50% stake in the project, with CalEnergy Resources, a subsidiary of conglomerate Berkshire Hathaway, led by US business tycoon Warren Buffett, holding the other half.
Mr Hockey said IOG and its partners maintained "a very clear collective focus" on ensuring safe and efficient performance and achieving first gas from the field by mid-2022.
Recommended for you

IOG reports 'stabilising' production at Saturn Banks