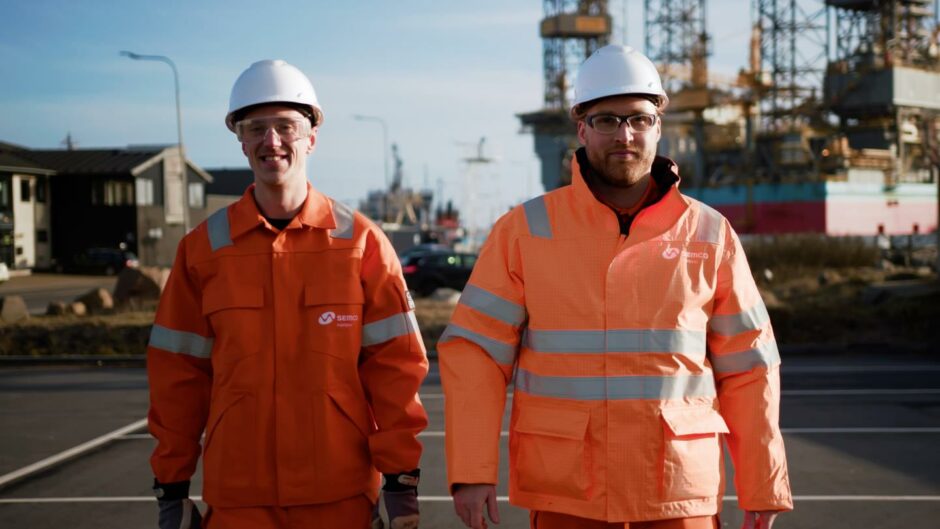 Engineering contractor Semco Maritime says it is looking to fill more than 200 positions, following 'significant growth' in offshore project work in the North Sea.
The roles span a wide range of areas, including welder-fitters, electricians, technicians and foremen, some of which need to be filled before Q2 this year.
Headquartered in Denmark, Semco has several UK bases, including at Bridge of Don in Aberdeen and a yard and workshops at Invergordon.
Alongside Ponticelli and Brand Energy, it also provides services to TotalEnergies' UK North Sea assets as part of the PBS consortium.
The recruitment drive follows the company's securing of several North Sea contracts in both oil and gas and renewables, including the redevelopment of the Tyra gas field and to provide CO2 storage and transport solutions for the Greensand Consortium project.
The former project includes the installation of eight new platforms at the Tyra Field in the Danish North Sea over 2021-22.
Alongside Actemium, Semco Maritime will undertake commissioning services, including project management, HSE management, planning, commissioning engineering and sail away preparation, as well as offshore commissioning and startup assistance.
In December, the group opened a new business line to offer HVDC (high voltage direct current) services to the growing offshore wind market.
"We are looking for people to work on some of the most interesting and exciting projects the offshore sector currently has to offer," noted the group's head of operations Kasper Sottrup-Jensen.
"The personnel working on these projects work in shifts based on 2/2 or 2/3 rotations, which means they spend two weeks offshore and then the following two to three weeks at home. This is an attractive lifestyle option for many because it gives plenty of free time to focus on time with friends and family, home renovation or other projects, hobbies or even travel," Mr Jensen added.
Recommended for you

'Avalanche' of archaeological finds ahead as developers dig up North Sea past