MPs have been told that offering new oil and gas licences in the UK North Sea "is not a reasonable response" to the price crisis being triggered by the invasion of Ukraine.
Dr Doug Parr, chief scientist at Greenpeace, was joined on a BEIS committee in Westminster on Tuesday by colleagues from Warwick University, Oxford and the Third Way think tank.
Boris Johnson is reportedly preparing a new UK energy strategy which could involve more North Sea gas production and offering further drilling licences.
Mr Parr was asked whether he'd disagree with "any potential further announcements this week on future drilling licences".
He cited Oil and Gas Authority (OGA) data from 2019 showing that the average time between discovery and fossil fuels flowing was 28 years, meaning new licences won't be a "sensible response" to the Ukraine crisis.
Mr Parr said the 2019 estimates "takes us to 2050".
"Now if that's a sensible response to what's going  in the very short term in Ukraine and over the 2020s… I think this event is going to dominate the 2020s in terms of energy and many other things, (and so) then that is not a reasonable response".
The OGA, working with consultancy Wood Mackenzie, has since said the time for new discoveries reaching a key final investment decision is just five years. Due to a reduced number of FIDs in recent years, however, updated figures aren't available for new projects going from discovery to first oil.
Mr Parr and the rest of the panel were unison in saying that high prices are here to stay and that the UK Government, and partners in Europe, need to work together to take steps to reduce demand ahead of further price cap rises and a long winter ahead.
The legendary @doug_parr giving evidence for @GreenpeaceUK to @CommonsBEIS on UK energy security. Straight in with his first 🎤drop. Prioritising more fossil fuel supply, rather than reducing demand is not 'rational' & won't protect us from high bills (or climate emergency!) pic.twitter.com/VaZ0csJ6nj

— Rebecca Newsom (@Rebecca_Newsom) March 8, 2022
On the question of new drilling licences, Professor Mike Bradshaw of Warwick University said reliance on the market brings questions on affordability.
"How secure is a gas supply that you can't afford, even if half of it is domestically produced? I think we need to bare that in mind and think about the impact that has on everyone."
His colleague, Dr Jack Sharples, research fellow at the Oxford Institute for Energy Studies, emphasised that vulnerabilities on global price surges is not something the UK can address in the near-term.
He said: "The UK cannot decouple, in a pricing sense, from the rest of Europe.
"Europe is – because we are now importing more and more LNG from the global market –  exposed to dynamics on that global market and this is something we cannot control.
"We cannot control the wholesale prices, so instead we need to focus our efforts on how we adapt and cope with those prices, rather than try to control them."
Lindsey Walter, deputy director of the Climate and Energy Program, at Third Way, pointed to the IEA's 10 point plan published last week to reduce dependence on Russian gas.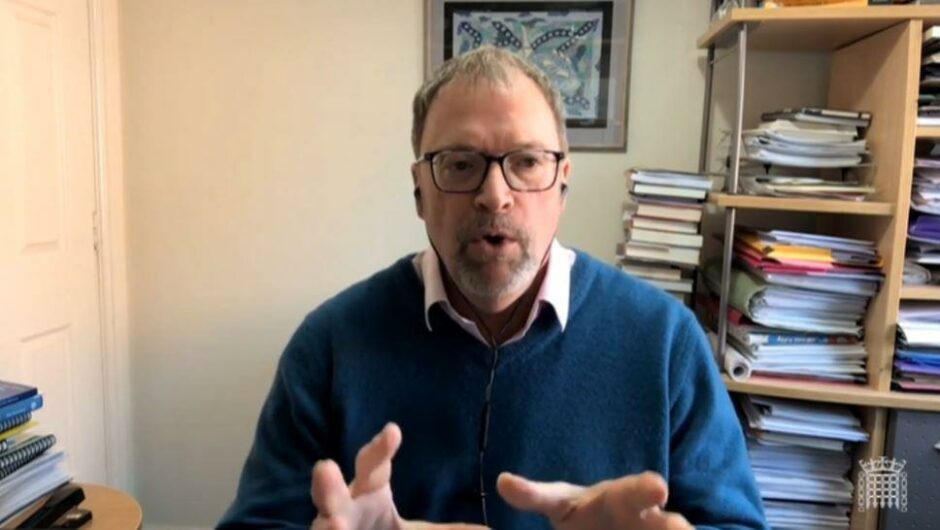 The document set out a strategy to replace 30 billion cubic metres of Russian gas for the EU in the next year with supply from other countries. For context, the EU imported over 155 billion cubic metres from Russia in total in 2021.
Dr Parr of Greenpeace suggested a package of measures will be needed "about basic humanity" to shelter people who will struggle to pay the bills and put food on the table.
He shared ideas from the fuel poverty sector such as an expansion of the warm homes discount policy, extending to those on universal credit.
'We cannot control the wholesale prices'
Professor Bradshaw of Warwick Uni suggested looking at Japan's experience in behavioural changes after the Fukushima nuclear disaster which were able to facilitate a reduction in demand.
He also suggested steps such as improved education on household energy efficiency and servicing boilers during the summer months and "thinking of ways of building resilience going into next winter", so people understand how their heating systems work and the measures they can take to save money.
He also lamented the decision to close the Rough facility in 2017 – the UK's final gas storage site – and said storage should be given another look.
"One of the problems we have is that we don't have any strategic storage. We have a small amount of storage used for market balancing, really.
"I think there's other places that we could look, and that's the three LNG terminals that we have. They're not storage but they could be used in that way in the short term to incentivise them to maintain a certain level of stock in the winter."
He also stressed the importance of a "European-wide approach" to the issue.
"We're still very much connected to the European system. Our LNG import facilities can transit gas into Europe as well, and that has been happening in the last few months because of price signals.
"Our interconnectors, then, give us a connection to European storage.
"Obviously the EU has its own rules and regulations, but I think if we have a Europe-wide discussion about coordination and to build resilience through the winter. The UK has a part to play with the infrastructure that it has.
"We need to make sure we're part of the right conversations that are not an EU conversation, but a conversation about particularly north-west Europe which would involve the Norwegians who are critical to our security of supply."
Recommended for you

Rough: Britain's largest gas storage site to reopen 'within months'