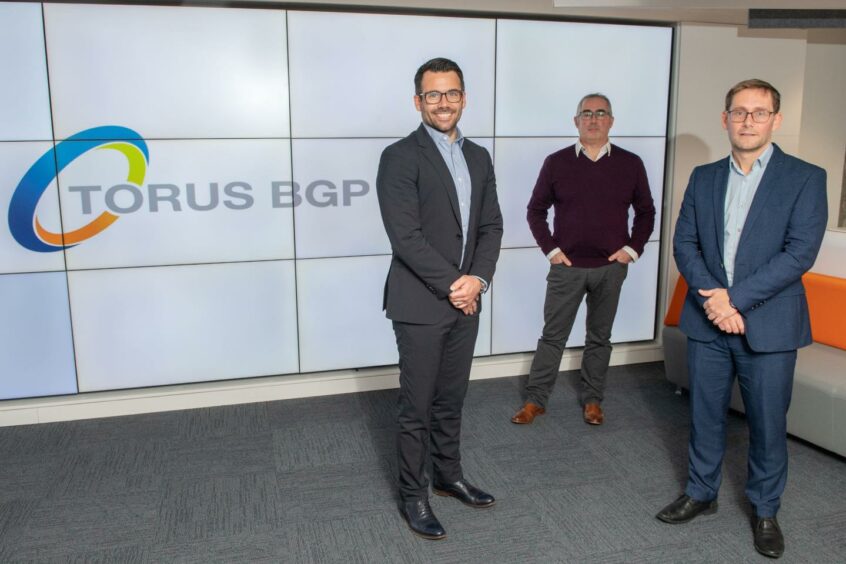 A new joint venture between Bilfinger and Global E&C has welcomed 400 new employees as it kicks off business.
Torus BGP formally launched on March 1 following a three-month transition period.
Bilfinger and Global E&C announced the creation of Torus BGP in December after winning a deal worth "hundreds of millions of pounds" with CNR International on the Tiffany, Ninan Central and Ninan South platforms.
At the time, it said consultations prevented disclosure of the number of workers moving over. Workers were transferred from Petrofac, Aker Solutions and CAN Offshore.
Bilfinger and Global E&C bill the new venture as a "fresh approach" to delivering services to late life oil and gas platforms, with "a deeper and more meaningful collaboration between operators and contractors" against a backdrop of an ageing basin and oil price volatility.
Torus BGP is delivering a suite of services including operations and maintenance, engineering and construction to extend the life of the ageing oil and gas platforms.
It is being led by a steering committee including Bilfinger UK executive president Sandy Bonner and Global E&C chief executive Terry Allan.
On social media, Torus BGP said: "As our first week as an Integrated Services Contractor comes to a close, we would like to welcome our 400 new employees to Torus BGP.
"Torus BGP, an exciting partnership between Bilfinger UK and Global E&C, officially kicked off on March 1st following a successful three-month transition.
"Our focus now turns to delivering a fully integrated contract that maximises the available efficiencies for our client."
Concerns were raised by unions over workforce bargaining arrangements when the deal was announced.
The JV partners are not part of the Energy Services Agreement (ESA), a collective bargaining deal covering 5,000 North Sea workers.
At the time, Torus BGP said workers transferring under TUPE rules will retain the same terms and conditions as their current employer, and that Torus BGP is "committed to offering attractive rewards packages and rates of pay".