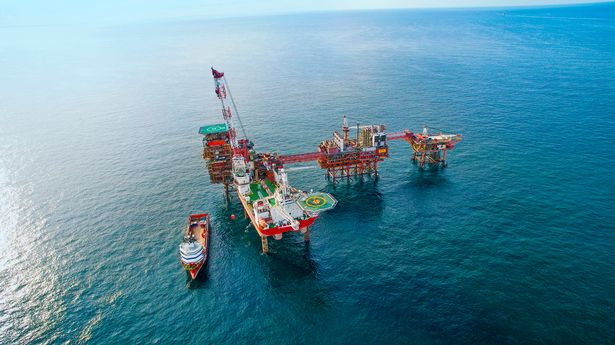 With a new energy supply strategy for the UK set to be unveiled shortly, Aberdeen University's John Underhill says gas storage and 'joined up' thinking should be prioritised.
As Europe scrambles to reduce its reliance on imported Russian energy supplies, gas in particular, the UK too is looking to forge a path of greater energy independence.
The Government reportedly intends to set out an "energy supply strategy" for the UK in the coming days, with a focus on nuclear, renewables, making homes more efficient and increasing North Sea oil and gas production.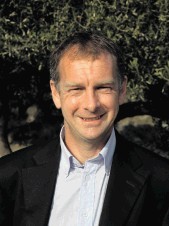 Director for the University of Aberdeen's Interdisciplinary Centre for Energy Transition, Professor John Underhill, says the urgent need for secure and affordable supplies has led to important conversations.
While much of the past year has seen increasing "polarisation" of debate – particularly around oil and gas production – he says "the pendulum has swung the other way because there is a short-term expedient need for energy supply."
"For the first time in three decades, I think there is an opportunity here for a wider conversation about energy transition, where we need to get to and how we get there, which is much more nuanced and inclusive than has been the case until this point."
Professor Underhill is hopeful that these conversations consider "all the elements on the table" in terms of addressing the energy supply crunch, including nuclear, renewables and oil and gas – but that they also maintain focus on employment, reducing fuel poverty and nature-based climate solutions.
Strategic storage
While many of these are longer-term policy issues, some must address short-term needs.
He impresses that the issue of UK gas storage "is one that really needs to be centre stage," given the UK's lack of any meaningful capacity in the wake of the wind down of Centrica's Rough storage facility in 2017.
While security of supply issues were raised at the time of the decision, the government was of the opinion that any shortfalls could be made up with cheap gas from the spot market.
Professor Underhill instead makes the case for the creation of a potentially state-managed "strategic gas reserve" that could be used to ease price volatility in the short term. (Notably, Europe's REPowerEU plan also calls for the bloc to fill storage levels to 90% ahead of this winter.)
"There are a number of gas fields that are now depleted and would be decommissioned or are coming up to abandonment in the southern North Sea. Several of them are being investigated as potential carbon stores – but at the moment there is no business case for carbon storage," he continues.
"My suggestion would be to investigate repurposing some of the fields that actually are in the twilight zone of having finished gas production to provide an added level of insurance and give us the security of reliable, locally sourced supplies in winter months."
He cites fields like Viking, Victor, Amethyst, Pickerill and Audrey as potential candidates, many of which exceed Rough in terms of size – and unlike other longer-term supply-side measures could be implemented relatively quickly.
'Joined up thinking'
He also hopes the strategy will allow for "more of joined up thinking" between different energy sector regulators such as the Crown Estate and the Oil and Gas Authority.
"What I would love to see is a conversation about what is the optimal use of the offshore and subsurface for our energy supply energy needs and the transition that that we are on," he explains, given recent cases where disputes have arisen over competing offshore technologies.
However, he is also clear that given the resources that remain in the North Sea basin and their lower carbon footprint compared to imports, it "has to be part of the medium to long term plan but being mindful that there is a long lag time between exploration, appraisal and development before production starts."
Recommended for you

Sanjoy Sen: Next PM should ensure Britain can withstand future energy shocks