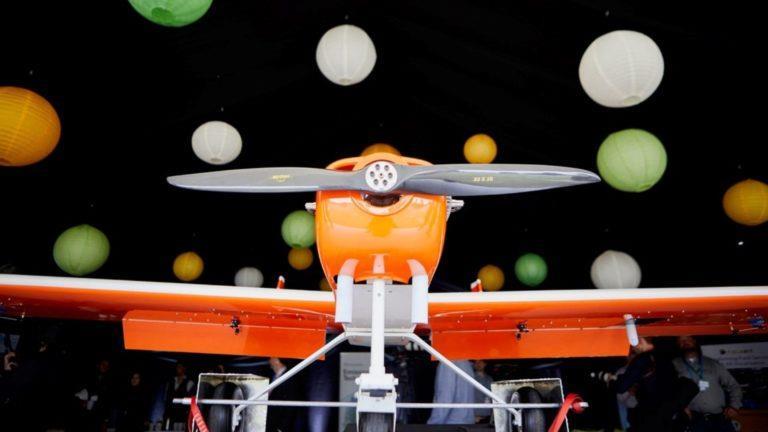 BP has invested £3m into unmanned aviation firm Flylogix following methane monitoring trials in the UK North Sea.
Flylogix has been working with BP since 2018 to help cut methane emissions from its assets, combining UAVs with artificial intelligence, satellite communications and methane sensors from partner SeekOps.
In 2019, Flylogix carried out a 115-mile round trip from Papa Stour in Shetland to the BP Clair platform – what was then the longest ever commercial drone flight.
Flylogix drones use SeekOps sensors – originally designed for NASA's Mars Curiosity Rover – on their wing tip, and fly as close as 250 metres away from installations to send back live data.
BP uses the technology to drive down operational emissions without the need for additional people offshore and reducing costs.
Flylogix intends to leverage the £3m, which is part of a wider £6m funding round, to enter new markets including the US, Norway and Trinidad and Tobago, as well as cross into new markets such as renewables.
David Hayes, managing partner of BP Ventures, said: "We are investing in companies that can help us with our Net Zero ambition and aims. And Flylogix has been instrumental in how we undertake measurements of methane emissions in the North Sea.
"Accurate emissions measurements are the basis upon which mitigation plans are based – we look forward to continuing our partnership with Flylogix as it expands into new regions."
Last year, North Sea operators launched a plan to slash emissions of methane, one of the world's most potent greenhouse gases, by 50% by 2030, against a 2018 baseline.
Energy Voice also reported recently on "low confidence" levels in the sector for how well methane emissions are monitored, measured and reported.
Charles Tavner, CEO of Flylogix, said: "This latest investment will help Flylogix bring our proven UAV technology to new regions and develop applications to realise the potential of unmanned aerial vehicles.
"It is a significant moment for the business. We see endorsement from BP as a vote of confidence and are proud to build on our existing partnership, in pursuit of net zero."
Recommended for you

Flylogix: BP-backed drone firm lands in administration