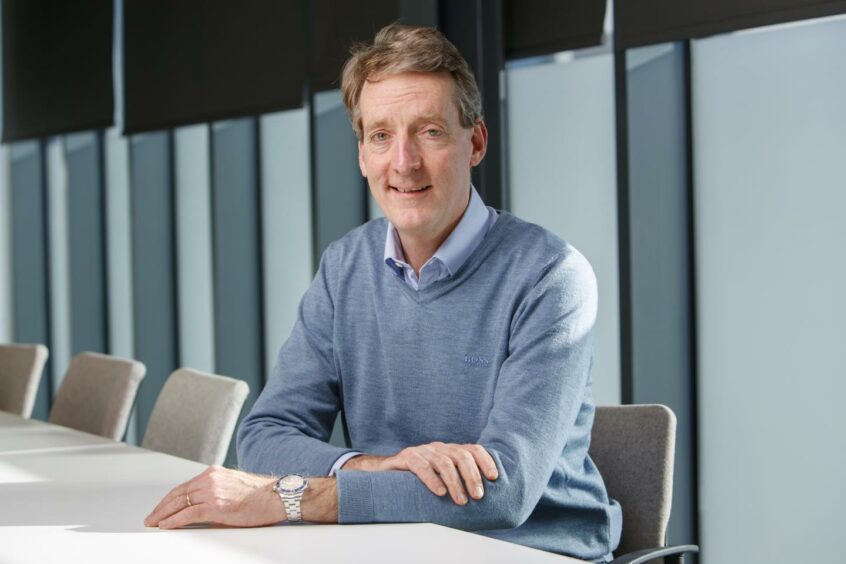 The North Sea regulator, the Oil and Gas Authority (OGA), has become the latest industry institution to rebrand in a shift towards cleaner energies.
From today, the OGA has become the North Sea Transition Authority (NSTA), reflecting the regulator's revised strategy to include net zero and the signing of the North Sea Transition Deal last year.
Meanwhile, the regulator has confirmed its intention to hold a new North Sea licensing round this year as the UK Government seeks to increase reliance on domestic supply.
The round would be the first for the sector since 2020, and comes while a consultation is currently underway on climate checkpoints for new developments.
Its understood that draft texts for those checkpoints were rewritten last week to include clauses to allow for relaxation of certain rules in the interest of national security. 
The NTSA move continues a run of rebrands for the "Oil and Gas" sector, including trade body Offshore Energies UK, the Net Zero Technology Centre and the Energy Transition Institute.
Some commentators described it as a "timely step" and an opportunity to "streamline" the highly convoluted regulatory regime for the industry.
Others said net zero "won't be achieved by changing names", and equated it to "slapping a net zero sticker on a new oil field".
Andy Samuel, chief executive of the NSTA, said the move is representative of its expanded role, including emissions monitoring and carbon storage licensing.
READ: Andy Samuel on why the OGA is rebranding
Maximising economic recovery (MER) of North Sea oil and gas remains a key pillar of the OGA strategy, which it's doing while the sector aims to rapidly scale up renewables.
Mr Samuel said: "These objectives are not mutually exclusive.
"They can and must co-exist if we are to achieve an orderly energy transition that delivers broader economic benefits, including jobs and future exchequer revenues, and avoid lurching from crisis to crisis."
The North Sea Transition Deal, signed with government last year, aims to create 40,000 jobs in new energies by 2030 in areas including offshore wind, carbon capture and storage (CCS), and hydrogen.
It also aims to unlock up to £16bn of investment and put in place voluntary targets of 50% local content for these new energies as well as oil and gas decommissioning.
In return, the sector is faced with aggressive emissions reduction targets of 10% by 2025, 25% by 2027 and 50% by 2030 on the road to net zero by 2050 – much of which will be achieved through offshore electrification.
The OGA changed its strategy last year to include net zero alongside MER to reflect its role in tackling emissions – Mr Samuel said the OGA is "holding operators to account on emissions" with its interventions in 2021 removing the equivalent CO2 emissions of taking 500,000 cars off the road for a year.
Mr Samuel also acknowledged that businesses have made "record profits" from high oil and gas prices and said the NSTA wants them to "honour the deal" by putting a large chunk into energy transition.
The regulator is supporting investors to "press ahead" with  CCS, platform electrification and hydrogen, he said.
Mr Samuel said the approach will help the industry balance the energy Trilemma of security, affordability and sustainability, with the former in particular focus given the invasion of Ukraine by Russia.
"Finding the right pathway to net zero, and showing sound leadership, means always keeping all three in mind. The Deal strikes the right balance. The NSTA will continue to work with government, industry and other regulators to ensure it is upheld and play our full part in the transition."
REACTION
Professor Paul de Leeuw, director of the Energy Transition Institute at Robert Gordon University, said it reflects the changing nature of the transition in the North Sea and across the UK.
"The NSTA's expanding role and remit will hopefully also provide an opportunity to streamline and simplify the overall regulatory regime in the UK offshore energy industry, with multiple regulators currently involved with overseeing UKCS activities (ranging from licensing, permitting, environmental regulation, HSE regulation, asset stewardship to monitoring)."
READ: Industry reaction as OGA rebrands to NSTA
Jeremy Cresswell, emeritus editor of Energy Voice welcomed the "re-engineering", looking towards offshore wind.
"The wind industry has never had its own OGA. Now it does, or at least it will so long as the NSTA can in fact drive offshore energy integration "to build closer links between oil and gas and renewables".
However Caroline Rance, climate campaigner at Friends of the Earth Scotland said: "They can take oil and gas out of the name but the reality remains that this is a government agency whose aim is to maximise the production of oil and gas, despite the mounting climate cost, and who intends to continue handing out licences to explore and drill for new oil for decades to come.
"Changing its name, slapping a net-zero sticker on a new oil field or powering oil rigs with wind turbines doesn't fool anyone, and it certainly doesn't tackle the climate crisis or drive the just transition to renewable energy needed by workers, communities and households."
Energy advisor Dick Winchester said net zero "won't be achieved by changing names" but said the move "fits the mood politique perfectly".
Recommended for you

Shell pushes on with CCS in Southern North Sea transformation