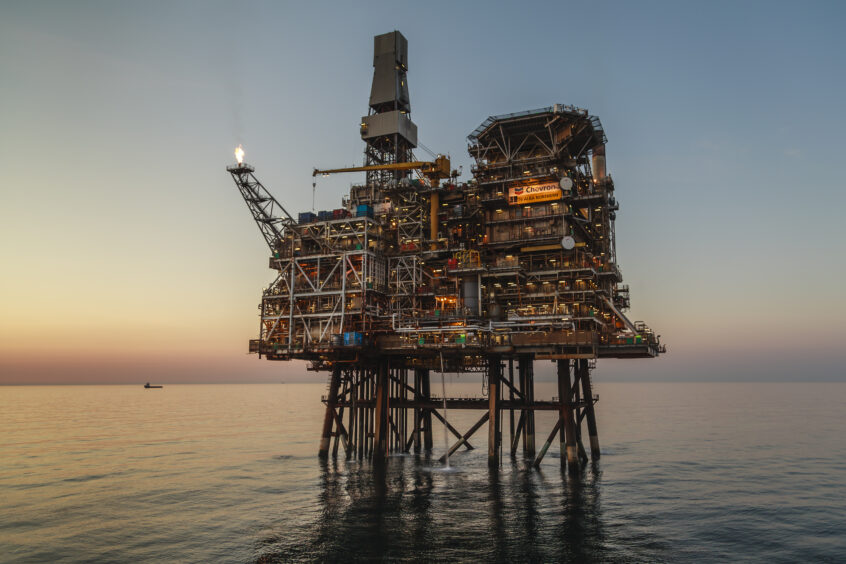 North Sea focused E&P Ithaca Energy has returned to profitability on the back of surging commodity prices, as it now looks to capitalise the company following the acquisition of a series of assets from Marubeni.
Ithaca Energy closed 2021 with a net profit of some $400 million (£304m), compared with losses of $286m (£217m) in 2020, according to results published by Israel-based parent Delek Group on Wednesday.
Ithaca's total revenue reached $1.47 billion (£1.1bn), up on $1.17bn (£890m) the year before, while EBITDAX surged by 40% to around $1bn, compared with $745m in 2020.
The company is expected to provide further details in its own annual results, published Thursday 31 March.
Meanwhile Delek's operating profit increased to 4.63 billion shekels (£1.1bn), reversing losses of 94 million shekels (£22.5m) in 2020.
Ithaca said the uptick in its performance was down to the sharp increase in oil and gas prices, offsetting a significant decline in production, which fell from 66,000 barrels of oil equivalent per day (boepd) in 2020 to 56,000 boepd last year.
Ithaca holds a string of operated and non-operated assets across the UK North Sea, and in 2019 acquired a sizable portfolio from Chevron North Sea, establishing itself as the second-largest North Sea independent operator and fifth largest UK producer.
It blamed last year's output decline on "large-scale maintenance work" in summer 2021 – principally major work on the Forties Pipeline System – as well as maintenance postponed from 2020 due to the Covid pandemic.
Since the end of last year up until now, it said average production has risen to around 70,000 boepd.
Production costs for the year stood at around $18/barrel, compared with $16/barrel in 2020, again due to the decline in daily production.
2022 plans
Looking ahead, Delek said Ithaca's Abigail project, located in the Greater Stella Area, is also expected to commence in 2022.
The development – a subsea tieback to the FPF-1 floating production facility – will target up to 8.3million barrels of oil equivalent, and was approved by government in January.
It also provided further details of its agreement to acquire Marubeni's oil and gas assets. This included the group's 41.3% interest in the MonArb region (an area with nine producing oil fields including Montrose, Arbroath, Arkwright, Brechin, Wood), as well as additional assets, accrued tax losses of some $1.6 billion (£1.2bn) and decommissioning liabilities.
Delek confirmed today that Ithaca is to pay a consideration of $140m (£106m) for the assets, $70m of which was paid on the transaction closing date, offset against the cash accrued in the company.
A further $70 million will be paid as deferred consideration in July 2025, and the agreement provides for further considerations of up to $225 million (£171m), contingent on the future activity at the assets. The transaction closed in February 2022.
Ithaca said the deal would support the increase of its production capacity and diversification of its portfolio, as part of preparations for a "capitalisation" of the company, apparently reaffirming plans for a long-mooted IPO.
Recommended for you

West of Shetland: The projects in the UK's oil and gas hotspot