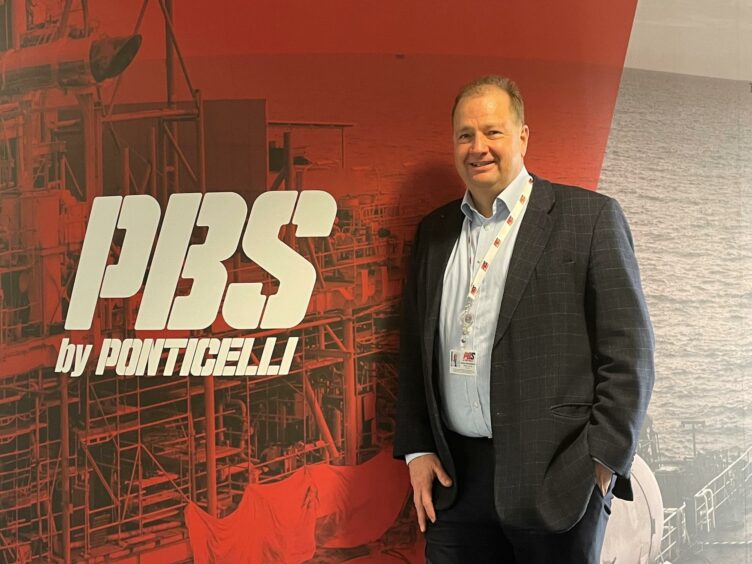 A North Sea energy services consortium has announced the relocation of its Aberdeenshire headquarters.
PBS is comprised of Paris-headquartered Ponticelli UK, Brand Energy and Infrastructure Services and Danish firm Semco Maritime.
Staying within Westhill, just outside Aberdeen, where the consortium was previously located, the office move has been hailed as a "significant milestone".
It can accommodate PBS' growing workforce, allows for future expansion and will also "drive innovation", allowing for a new hybrid way of working.
As listed on its website, PBS is now located on Prospect Road at the Arnhall Business Park – numerous other oil and gas companies also have offices at the site.
Andreas Christophersen, PBS director said: "This move represents another significant milestone for our business. The new office space better accommodates our growing team, enabling us to continue to provide industry-leading support and service to our clients. The additional space will also help drive innovation and provide the opportunity for further expansion.
"While COVID forced office-based businesses to explore flexible working arrangements, PBS have embraced this change and implemented a hybrid home/office-working policy to remain in place beyond COVID restrictions.
"As 'normal' continues to make its long-awaited come back, I look forward to seeing more people in our new office and getting to meet more of them in person."
PBS employs around 600 workers contracted out to French supermajor TotalEnergies.
Its employees provide support across the company's North Sea portfolio, including on Culzean, Dunbar, Elgin Franklin and North Alwyn.
Towards the end of last year PBS was at the centre of large-scale strikes that involved around 300 of its workers on TotalEnergies' UK assets.
Centring on issues around pay, the dispute with Unite members rumbled on for around two months before an improved offer brought it to an end.
PBS secured a contract with TotalEnergies in 2020, beating a rival consortium that featured a host of contractor, including Aker Solutions, Petrofac, Worley, Stork, Muehlhan, Bilfinger and Wood.