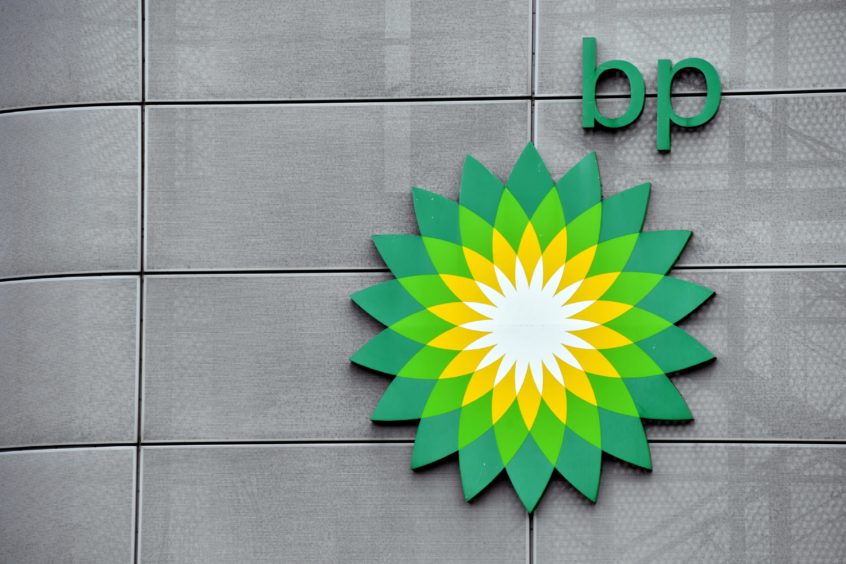 BP is pressing ahead with plans to develop the Murlach oil and gas field in the UK North Sea, hailed by industry leaders as "vitally important" for maximising domestic supply.
The project, expected to recover 25.9 million barrels of oil and 602 million cubic metres of gas, is being developed as a two-well tie-back to the ETAP production hub.
Murlach is a redevelopment of the Skua field which was in production in the early 2000s, then operated by Shell.
BP has submitted an application for consent from the North Sea Transition Authority, and published an environmental statement on the project, a key milestone ahead to clear the way for a final investment decision being made.
If approved, subsea facility installation and drilling operations are expected to begin in 2024, with first oil in 2025.
I welcome @bp_UK's plans to develop the Murlach field in the North Sea.

The transition to cheap, clean power can't happen overnight. We'll need oil and gas for decades. That's a matter of fact.

I'd much rather we source more of our gas domestically.https://t.co/ZeOmyRgedg

— Kwasi Kwarteng (@KwasiKwarteng) April 22, 2022
The new project is estimated to have a production life of 11 years, and lies around 126 miles east of Aberdeen.
Peak production would be in the region of 20,000 barrels of oil per day and around 17 million cubic feet of associated gas per day.
Oil would be exported via the Forties Pipeline System to Grangemouth, while gas would be delivered to Teesside via the CATS systems.
The submission of the environmental statement will allow a public consultation to now begin on the project.
A BP spokesperson said: "Without pre-empting the outcome of this process, BP believes this development supports our strategy to produce hydrocarbons at a lower cost and with lower operational emissions through the use of existing infrastructure, in this case the BP-operated ETAP hub in the central North Sea."
The firm highlighted that the project supports its plans to invest £2 in the UK this decade for every £1 made here, while value generated from North Sea oil and gas production supports its energy transition plans for the UK including offshore wind, hydrogen, CCUS and electric vehicle charging infrastructure.
It added: "Developments like Murlach also support the UK Government's energy security strategy which places a focus on the important role of domestic, lower carbon oil and gas as the world transitions to lower carbon forms of energy."
The UK Government put support for the North Sea oil and gas sector at the heart of its energy strategy, published earlier this month, in a bid to help wean the country off supply from Russia.
Industry leaders hailed it as a "once-in-a-generation" opportunity to ensure an orderly transition to net zero.
However campaign group Uplift said developing Murlach will worsen the climate crisis.
Director Tessa Khan said: "Redrilling a field like Murlach won't give us energy security in the UK or make any difference to people's energy bills. All it does is allow BP to carry on profiting from oil and gas while worsening the climate crisis.
"The transition to low carbon energy requires the government to rapidly phase out fossil fuel infrastructure, not build more, whether that's BP's Murlach extension or its plans for the huge Clair South oil field."
The comments were echoed by Greenpeace campaigner Charlie Kronick, who said the development will do nothing to support households surging bills in the "perfect storm" energy crisis.
"Drilling for more oil and gas in the North Sea to be sold into the international market won't reduce prices or reduce the pressure on vulnerable households.
"The fastest, cheapest and indeed the smartest way to address this challenge is to ramp up investment in energy efficiency, insulate our homes and massively increase our ambition for renewable energy and heat."
In contrast, trade body Offshore Energies UK made the case for Murlach in the context of the UK security strategy.
Chief executive Deirdre Michie said: "With the current geopolitical climate, it's more crucial than ever that we as a nation continue to maximise our domestic supply as a matter of national security.
"Today oil and gas meets 75% of our total energy needs. Many oil and gas companies are already investing in the cleaner energies of the future but while that demand is there, it makes sense to produce as much of our own needs as we can, and as cleanly as we can.
"Last year the UK had to import 62% of its gas, and this figure could reach 80% by 2030. Therefore, fields like Murlach remain vitally important in protecting the UK's future energy security whilst meeting our climate targets."