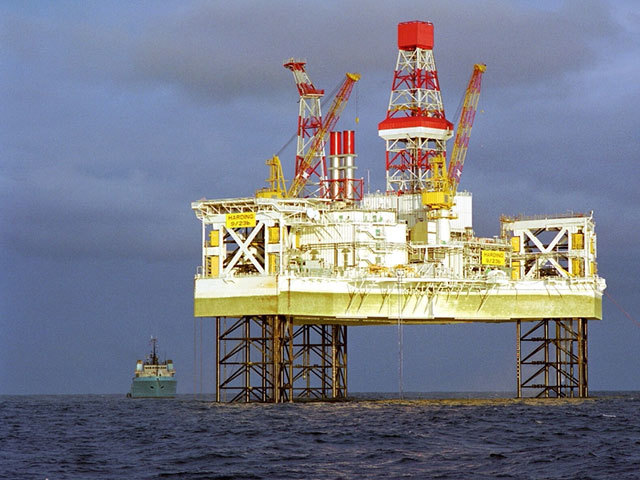 An offshore worker died when a lifeboat he was doing routine maintenance checks on fell from a platform into the North Sea, a Fatal Accident Inquiry has found.
Sheriff Andrew Miller has ruled on the death of 62-year-old George Bartlett in 2014, when the vessel fell from the Taqa Harding platform, around 200 miles north-east of Aberdeen.
He said Mr Bartlett, a mechanical technician, had failed to secure the safety pendants to keep the lifeboat in place attached to the installation.
He then operated the lifeboat release gear, one of a number of safety breaches of which he was aware, Sheriff Miller said.
The vessel then fell 29.5 metres into the North Sea and Mr Bartlett, from Shotts, Lanarkshire, died as a result of immersion in the water and the descent from height.
He was recovered from the sea and flown to Shetland in an effort to save him, however he was later pronounced dead at Gilbert Bain Hospital.
Sheriff Miller said Mr Bartlett's death was an accident which could have been avoided.
"It is beyond doubt that the Mr Bartlett breached a number of critical safety procedures, of which he was aware, in the moments prior to the fatal accident and that, but for Mr Bartlett's actions, the fatal accident would not have occurred."
He said there is a "tragic contradiction" between that fact, and other evidence showing that Mr Bartlett "was generally regarded by his colleagues as a man who took safety procedures in the course of his work seriously and who expected others to do likewise".
Mr Bartlett had been making practical arrangements for his retirement "which he looked forward to spending with his wife, children and grandchildren," Sheriff Miller said.
"I wish to offer the sincere condolences of the court to Mr Bartlett's family on his untimely death."
The Fatal Accident Inquiry made several recommendations, including relevant training for staff and targeted compliance checks on rules prohibiting use of release gear.
Recommended for you

'Staggering situation' as UK regulators not investigating North Sea rig incident