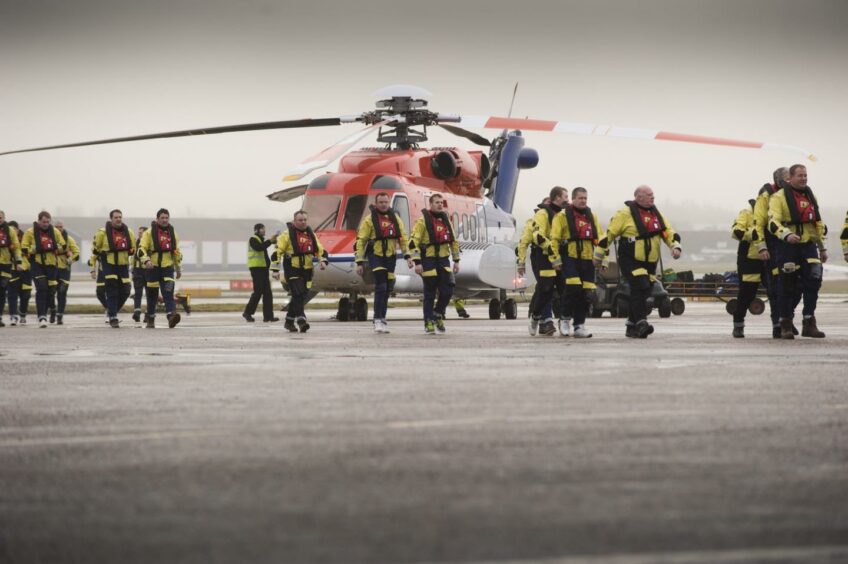 Workers carrying out strikes across the North Sea have been asked to stand down as Bilfinger UK has today joined a collective bargaining deal.
The contractor has, controversially, long been absent from the Energy Services Agreement (ESA) which already sets minimum pay and conditions for around 5,000 workers.
Bilfinger has now signed up in the wake of the strikes, with workers having downing tools on installations across the sector. By Thursday morning it was claimed that total of 16 assets were affected.
Unite, Bilfinger and Offshore Energies UK (OEUK) have all now released statements asking employees to return to work.
North Sea contractors have been taking action in hopes of raising pay rates by £7 per hour.
The next step is for Bilfinger, it's employee representative committee and Unite to discuss pay through the ESA framework.
The effect of Bilfinger joining the ESA should be that workers below the minimum rate should receive a boost, but those above it will not take a cut.
It's understood that the measures will take a period of time to implement, however.
When the ESA was announced last year, it included a rate adjustment mechanism, which automatically calculates changes to salaries using a formula based on average inflation and oil and gas prices.
It's not clear at this stage whether workers will take Unite and Bilfinger up on their request.
One worker, who said he represents the group, suggested that Bilfinger has "requested" to join the ESA but has not officially done so yet – however this was denied by Unite, Bilfinger and OEUK who said the firm has signed up..
OEUK, Bilfinger and Unite
Irene Bruce, Energy Services Agreement manager at Offshore Energies UK, said: "The signatories of the Energy Services Agreement welcome Bilfinger UK as a signatory to the agreement.
"The ESA is a collective bargaining agreement between 15 employing companies and three trade unions, that sets out the minimum terms and conditions for the offshore workforce across the employing companies.
"We ask all workers to observe the request of their employer and trade unions to return to work and utilise the appropriate procedures where applicable to continue their discussions."
Bilfinger has maintained that it has continued strong dialogue with unions while remaining outside the ESA, however has now changed its perspective.
A spokesperson for Bilfinger UK said: "We have always aligned with the market to ensure we attract the best talent in the industries we operate.
"In recent years we have kept a watching brief on the progress of the Energy Services Agreement, whilst engaging directly with the trade unions and clients. Having assessed the recent changes in the market and after discussion with our clients and employees it is clear that the issues raised require a consistent response across our industry.
"It is therefore now in the best interest of our people, customers, our business and the wider sector for Bilfinger UK to join the ESA and we will be working with unions and our established employee representative committee to make these changes as we move forward."
The wildcat strikes were instigated on Tuesday evening by Bilfinger UK workers on the TotalEnergies-operated Elgin installations, with several others following.
By Thursday morning, workers said 16 platforms were involved in the action, including BP's Clair, Glen Lyon and ETAP and Harbour Energy's Judy and Britannia.
A Unite spokesperson said: "Bilfinger UK and Unite have reached a mutual agreement and understanding on the current situation effecting a number of North Sea offshore installations where workers have come into dispute with their employer.
"Unite is pleased to confirm Bilfinger UK has now become a co-signatory of the Energy Services Agreement (ESA) which both parties acknowledge has been a source of the frustration for the workforce on the various offshore platforms.
"As such, Bilfinger UK and Unite are now requesting all workers return to normal working practices on the basis both parties will enter into talks through the ESA framework to discuss issues of mutual concern which has led to the current industrial unrest of the workforce."
Recommended for you

'Staggering situation' as UK regulators not investigating North Sea rig incident