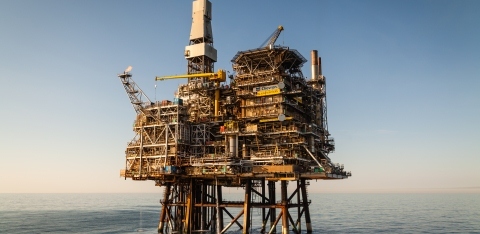 Ithaca Energy is preparing to pull the trigger on hundreds-of-millions of pounds worth of spend, should a handful of North Sea projects get the go ahead.
If Cambo, Rosebank, Fotla and Marigold are all given the green light, the London-listed company is projecting near term capex levels of between $900 million (£754m) and $1.3 billion (£11,1bn).
All four projects are coming to final investment decision (FID) in the "12 months or so", said Iain Lewis, Ithaca's chief financial officer.
"The outlook we've given is that, in the next few years, our capex could be in the $900m to $1.3bn range, which is the case with all those projects coming through FID."
The big four
It is a big if though, and all four projects still have a number of hurdles to clear before they're locked in.
Environmental statements for Rosebank, operated by Equinor, and Cambo are still being chewed over by government, and neither project has reached FID yet.
Moreover, both of the West of Shetland schemes, among the largest untapped reserves in the UK North Sea, have already attracted a large amount of flak from environmentalists.
Ithaca, which recently listed on the London Stock Exchange, is on record as expecting its spend to "easily" top $3bn across the lifespan of Cambo and Rosebank alone.
Fotla was unearthed last year and is touted to have best estimate potentially recoverable resources of 21 million barrels of oil (boe).
Meanwhile Ithaca is working on a joint development plan with Hibiscus Petroleum on the latter's Marigold Cluster, thought to contain 60 million barrels of oil.
Marigold neighbours Ithaca's Yeoman discovery and lies roughly 119 miles north-east of Aberdeen.
Incentives to spend
Ithaca's third quarter results, published Wednesday, put its planned capex at around $550m in the high case, but that excludes spend in relation to projects awaiting sanction.
In its financials, its first set of results since IPO, the company also reported pre-tax profits of more than $2bn for the first nine months of 2022.
Ithaca is a growing North Sea independent, with stakes in six of the 10 largest fields in the UK.
North Sea companies currently have an incentive to splash the cash on new projects to offset the impacts of the UK Government's windfall tax.
Ithaca previously signalled its intention to structure its investment to benefit from the allowance.
Since then the government has doubled down on its energy profits levy, upping the headline rate by a further 10%, sparking fears that the fiscal uncertainty may cause companies to shelve spending plans.
Chief executive of Ithaca, Alan Bruce said: "The significant reinvestment programmes that we have provide opportunities to offset the recent changes to the energy profits levy through the investment allowance.
"Of course, it's relatively early days in terms of the increase and the full details of the legislation still haven't been published.
"As a company, we're working through to understand the full implications of those and, at this stage, we're not planning to make any further comments."
Recommended for you

Ithaca completes acquisition of Shell's Cambo stake