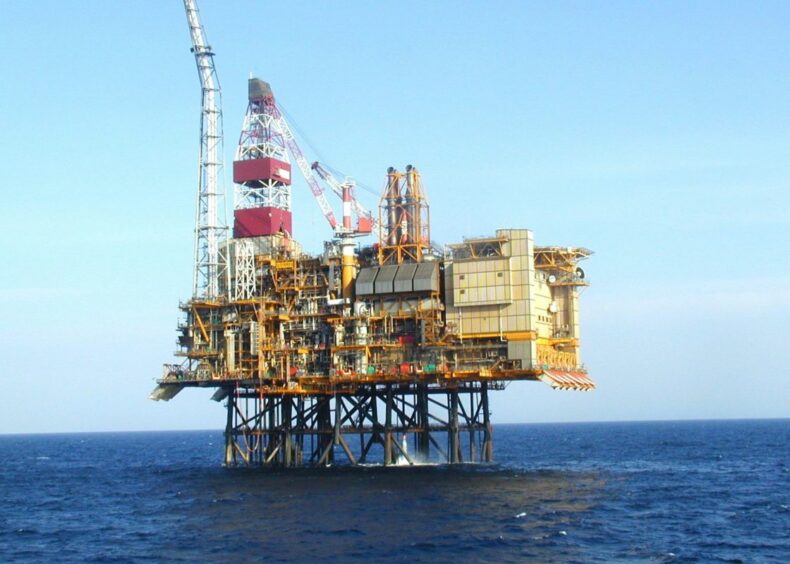 The Piper Bravo platform is being moved ahead as the preferred option to develop a joint Hibiscus and Ithaca Energy project in the North Sea.
Malaysia's Hibiscus Petroleum owns the Marigold cluster, which neighbours the Ithaca Yeoman discovery, with the two working together on a joint development plan.
Hibiscus, which last year said it was in "exclusivity arrangements" on an FPSO for Marigold, confirmed today that a joint team is being set up in Aberdeen to progress Piper Bravo as the development option.
Repsol Sinopec Resources UK, Petrofac and TechnipFMC are all part of a pre-FEED (front end engineering design) team "confirming the techno-economic feasibility of the development via Piper B", with the study expected to conclude in April.
Hibiscus said it is "contemplated that a joint project team will be formed in Aberdeen in March 2022 to progress the development to first oil".
Under the plans, the first oil date for phase one is expected to be late 2024 at earliest.
Hibiscus has the main Marigold field, along with the Sunflower and Kildrummy discoveries which would follow in later phases tied back to Marigold infrastructure.
The Marigold Cluster is thought to contain 60million barrels of oil and lies around 155 miles north-east of Aberdeen. Hibiscus has put potentially recoverable resources for Marigold and Sunflower at 43.6 million barrels.
Ithaca, owned by Israeli firm Delek Group, bought the licence containing Yeoman and a second discovery – boasting combined resources of 15m barrels of oil equivalent — from TotalEnergies in February 2020.
Piper Bravo, installed in 1992, lies 119 miles north-east of Aberdeen.
Last year, Hibiscus Petroleum said it had entered "exclusivity arrangements" on an FPSO for Marigold, though did not disclose which vessel.
The Voyageur Spirit has previously been linked with the project, having previously served the Premier Oil Huntington field.
In February 2020, former owner Teekay said it has hoped to stem job losses by moving the vessel to the Hibiscus project.
Voyageur Spirit, now owned by Altera Infrastructure, arrived at Kishorn port in 2020 for refurbishment in hopes of being redeployed.
Recommended for you

Marigold partners agree path to combined field development