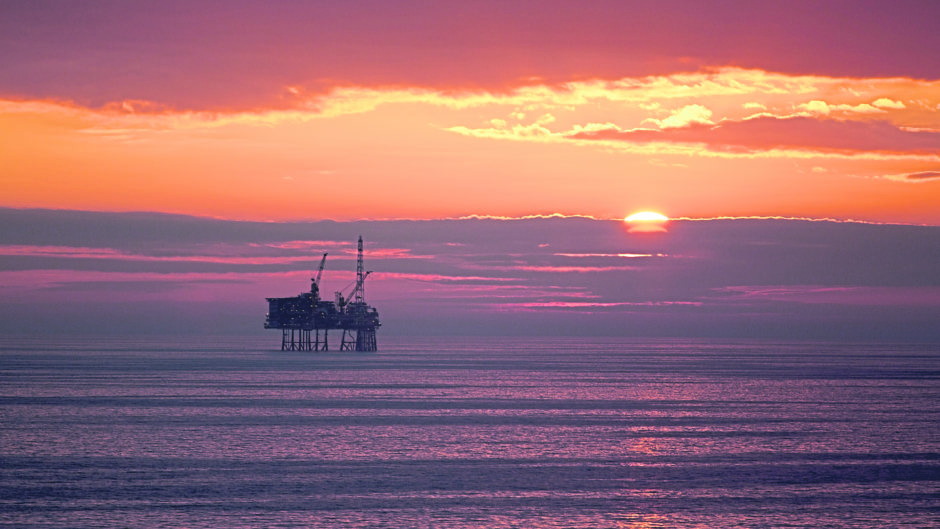 Westminster's hopes of spurring North Sea spend in the coming years could be derailed by one fundamental issue: a lack of available projects.
Analyst Dave Moseley says new oil and gas field developments in the UK "remain in relatively short supply", with the majority of the focus in 2023 likely to be on subsea tiebacks.
That means for "many large producers" there are few schemes "material enough" to "move the needle" and offset taxes incurred by the energy profits levy.
Following an escalation of the windfall tax last month, oil and gas firms will pay 75% on profits from the start of next year, through to 2028.
To encourage new production the basin, the UK Government included an allowance on investments, meaning firms can claim back a portion of their spend.
While some see the mechanism as a giveaway for firms, industry, including North Sea top dog Harbour Energy (LON: HBR), has argued it disproportionately impacts those without large project pipelines.
And Energy Voice revealed yesterday that TotalEnergies plans to slash its North Sea investment by a quarter next year in response to the levy hike.
Mr Moseley, vice president of North Sea research at Welligence, said: "The introduction and increase in the EPL means many companies are seeking to maximise exposure to capex opportunities, in a bid to offset this.
"However, for many large producers, the availability of projects material enough to move the needle is minimal.
Rosebank and Cambo only mammoths left
"This is partly due to a diminishing hopper of large opportunities, following several projects developed towards the end of the last decade in response to new field allowances, such as Cygnus, Mariner, Kraken, Culzean and Catcher."
As it stands, Rosebank and Cambo, both West of Shetland, are the only two projects targeting over 100 million barrels of oil equivalent (MMboe).
But with "exploration having added little recently", there is a dearth of "large, undeveloped fields" on which companies can offset their tax, he said.
That is despite the North Sea "remaining a hotbed of merger and acquisition (M&A) activity".
Fields that could be an option are also "challenged", says Mr Moseley, with EnQuest's (LON: ENQ) Bentley and Bressay prospects both "ultra-heavy oil", and Parkmead (LON: PMG) battling "high hydrogen sulphide (H2S)" at Perth.
Tiebacks the order of the day
Looking ahead to new project activity in 2023 – sanctions and first production – Mr Moseley says the space is likely to be dominated by "near field tiebacks".
That includes Cornerstone Resources' Abbey play, Shell's (LON: SHEL) Victory scheme and TotalEnergies' (LON: TTE) Glendronach field.
He said: "Additionally, some more material, high pressure, high temperature (HPHT) projects are at various stages of progressing, including Seagull (expected onstream 2023), Jackdaw (approved), and Isabella (appraisal drilling).
"Shell's redevelopment of Penguins is one of the few larger projects set to start-up, expected 2023. This, along with its Pierce gas export project where first gas is expected around year-end show new investment in previously producing assets can unlock additional value."
Cash for active fields
Moreover, a "large amount" of investment expected in the next one to two years is "destined for currently producing field."
"Several companies, particularly those that have grown recently through M&A, such as Ithaca Energy, Harbour Energy and NEO Energy , are investing to increase recovery at key hubs including Captain, MonArb, Britannia, Buzzard and J-Block, amongst others," said Mr Moseley.
Looking back at the previous 12 months, Mr Moseley acknowledged the start-up of several sizeable fields, as well as progress on several projects that appeared to have stalled.
He said: "Highlights from 2022 include Tolmount coming online, which at over 300 bcf is the largest gas field in the basin to start production since Cygnus in 2016.
"Progress at Cambo, Rosebank and Jackdaw was positive, signalling that despite earlier pushback due to environmental concerns, all three now have firmer timescales.
"In addition to Tolmount, only IOG's Saturn Banks Phase 1 (Blythe and Elgood) and Abigail started production in 2022, however all three projects have seen varying levels of underperformance."
Recommended for you

The Fateful Eight: Can the North Sea reach its 2030 electrification target?