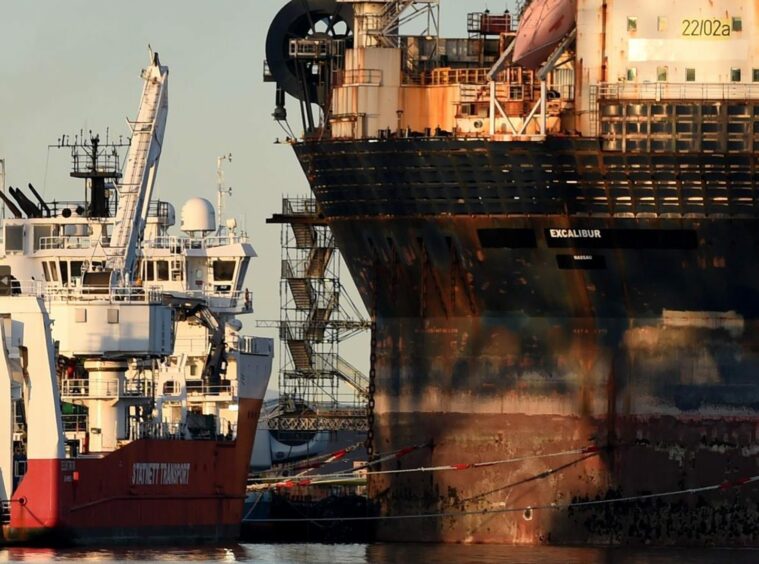 Ping Petroleum has moved back its timeline for a final investment decision (FID) on the Avalon oilfield in the North Sea.
The Malaysia-headquartered firm said in August that it expected an FID on the field, expected to recover 23 million barrels of oil, this year.
However in newly-published accounts for its UK subsidiary, Ping Petroleum said it now expects FID "by Q3 of 2023".
The firm, which has been contacted for comment, did not elaborate on why it has pushed back the timeline in the accounts.
Ping, a subsidiary of Malaysia's Dagang NeXchange (DNeX), has previously said first oil from Avalon is due in Q3 2025 – it is not clear whether the new dates will move the production target.
Avalon lies 95 miles off Aberdeen in the Outer Moray Firth.
Ping Petroleum is using an FPSO, formerly known as the Sevan Hummingbird, to develop Avalon.
The vessel, which arrived at the Port of Nigg in June, has been officially re-dubbed with a new name after Arthurian legend; Excalibur.
Last week our photographer Sandy McCook has captured the FPSO with the new tag emblazoned on the hull.
It comes after a renaming ceremony for the vessel in August at Nigg, where Global Energy Group is modifying it to ultimately be powered with clean energy from floating wind.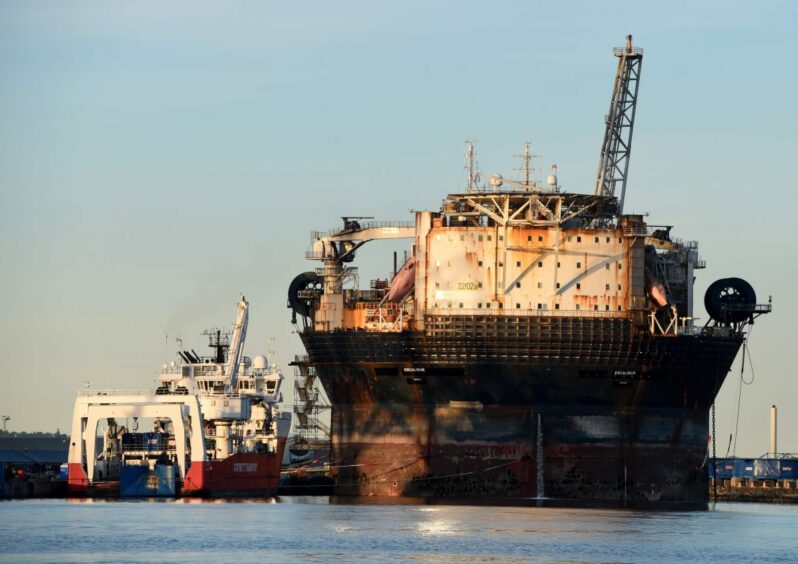 Ping struck an agreement with developer Cerulean Winds earlier this year to power Excalibur.
The operator took delivery of the vessel, which served the Spirit Energy-operated Chestnut field for many years, from previous owner Teekay in July.
Designed by Norwegian company Sevan, the Excalibur spans 60 metres in diameter, with a storage capacity of 270,000 barrels of oil. When deployed to Avalon, it will be able to produce about 25,000 barrels per day, supported by up to 47 offshore personnel.
The FPSO has spent almost all its life as the Hummingbird and was deployed at the Chestnut field, around 125 miles east of Aberdeen. See below a video of it arriving at Nigg.
Recommended for you

Energy drives quarterly profit at Ping owner DNex